Washington Journal's John McArdle on curating a national conversation
The host and producer for CSPAN's three-hour daily call-in program shares how he thinks about meeting audiences where they are.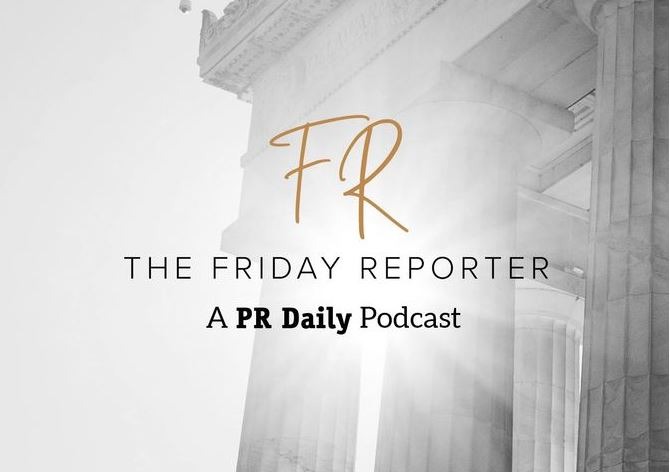 John McArdle is the host and producer for Washington Journal on CSPAN—a three-hour show that airs 365 days a year and takes up to 60 calls every day.
What sets their show apart is how they take calls from all sides of the discussion happening on the show and inside of Washington, D.C. While sometimes those calls that can be dicey, McArdle and his colleagues handle them with tremendous grace.
John's interest in journalism started in high school where he worked for his school paper, he went onto college and was fortunate enough to intern at Roll Call, where he landed his first official journalism job.  From that Capitol Hill experience to E&E News and then finally his post today at CSPAN, John is widely regarded by his colleagues as an unparalleled conversationalist and an appreciated member of the journalism cohort in D.C.
Listen to all episodes of the Friday Reporter here.
COMMENT
One Response to "Washington Journal's John McArdle on curating a national conversation"
william adler

says:

john/hope that you watch washington journal with the newcomer tia and see the role of the host/collect the calls and continue to collect the calls with an occasion comment/that is something that you do not understand as you like to think you are a thin version of chuck todd and debate all the callers so that you project yourself into the conversation/that is NOT the cspan way
fortunately, nothing will change your view as a host so it becomes easier to skip morning journal when you host
have a nice day//week/month/life
bill adler