We asked ChatGPT to write an article and a press release. This is what happened.
One went really well. The other went way off the rails.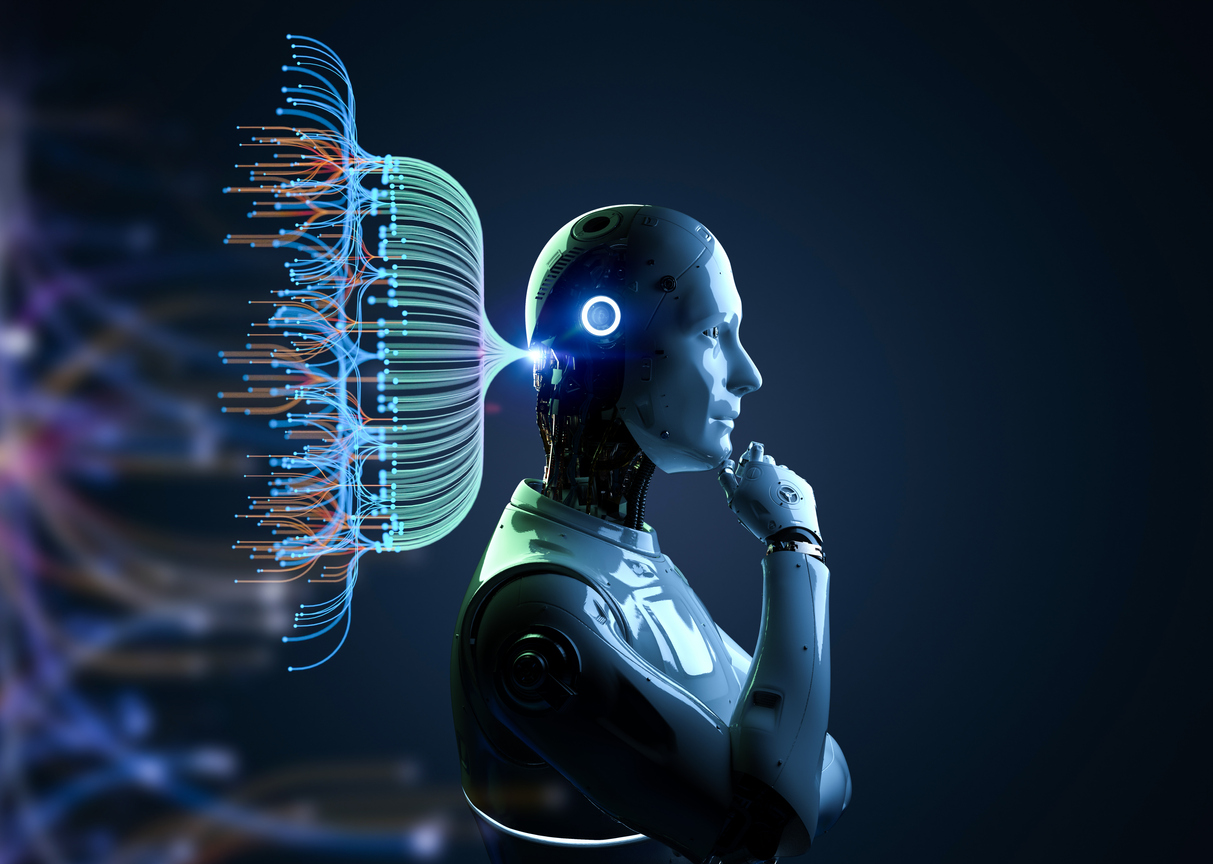 Everyone is talking about ChatGPT, a free, open-source AI tool that allows you to use natural language chat with a friendly robot who will find information for you, write content and more. Some are calling it a Google killer; others say it could bring an end to the student essay.
But what can this tool do in the world of PR?
Writing an article
I asked the chat bot to perform two common tasks. First, I asked it to write an article on a common topic that comes up all the time here on PR Daily: how to pitch the media.
Here's the exact query I gave it: Write a 300 word article on how PR professionals can pitch reporters.
Here's what it gave us, unedited:
Pitching reporters can be a daunting task for PR professionals, but with a little preparation and strategy, it can be a successful and effective way to get your client's message out to the public. Here are some tips for pitching reporters:

Research the reporter and their publication. It's important to tailor your pitch to the reporter's beat and the type of content they typically cover. This will show that you've taken the time to understand their work and increase the likelihood that they'll be interested in your story.
Be concise and to the point. Reporters receive a lot of pitches, so make sure yours is clear and concise. Focus on the key points and avoid going into too much detail.
Provide all relevant information. Include the who, what, when, where, and why of your story in the pitch. This will help the reporter quickly determine if the story is a good fit for their publication.
Be timely. Pitching a story that is timely and relevant to current events will increase the chances that it will be picked up. This could be anything from a product launch to a response to a current news event.
Offer exclusivity. If you can offer the reporter exclusivity on a story, it can make your pitch more compelling. This means that you are offering them the opportunity to be the first to report on the story, which can be a major advantage for a reporter.
Follow up. If you don't hear back from the reporter, it's okay to follow up with them. Just make sure to give them a reasonable amount of time to respond before reaching out again.

Pitching reporters can be a great way to get your client's message out to the public, but it's important to approach it with a strategic and tailored approach. By researching the reporter, being concise and to the point, providing all relevant information, offering exclusivity, and following up, PR professionals can effectively pitch reporters and increase the chances of their story being picked up
It's not the best story you've ever read — it's a bit repetitive and reads a little like a school essay — but all the basic points are there, with good grammar. It was a bit over our suggested word count at 343 words, but it turned in a serviceable article that wouldn't raise eyebrows if it were published on many blogs.
But that was an easy, common topic it could easily learn about by scraping the internet.
What if we gave it something a bit trickier?
Writing a press release
Press releases aren't dead, but they can be a bit tedious to write. What if you could outsource that work to a bot so you could focus more on customizing pitches?
Here's what I asked of ChatGPT: Write a press release announcing that Allison L. Carter has been hired as executive editor for PR Daily.
This was a bit trickier. I have a common name, so I threw in my middle initial, which I use on social media, to try to steer it in the right direction. I was curious if it would gather the right information about PR Daily and put together something serviceable using my online footprint.
It did not.
Here is what the chatbot returned, with fact checks in italics:
CHICAGO, IL (This is the headquarters of Ragan Communications/PR Daily, so good start)– PR Daily is pleased to announce the appointment of Allison L. Carter as executive editor.

Carter brings over 15 years of journalism and public relations experience to PR Daily (More like 13, but pretty close). She previously served as a reporter and editor at The New York Times and The Washington Post, and was most recently the managing editor of PR News. (None of this is true. Quick Google searches don't reveal anyone with the name Allison Carter who has held these roles)

In her new role at PR Daily, Carter will lead the editorial team in producing daily news and analysis for the public relations and communications industries. She will also contribute articles and thought leadership pieces on the latest trends and best practices in the field. (Pretty good summation!)

"We are thrilled to welcome Allison to the PR Daily team," said Mark Williams, editor-in-chief of PR Daily. "Her expertise and experience will be invaluable as we continue to provide high-quality content and insights to our readers." (Interesting that it added a quote — but no one by the name of Mark Williams has ever worked at Ragan or PR Daily, best I can tell.)

Carter received her Bachelor of Arts in journalism from the University of Missouri. She is a member of the Society of Professional Journalists and the Public Relations Society of America. (Nopes all around).

PR Daily is a leading online publication for PR and communications professionals, providing daily news and analysis on the latest industry trends and best practices. Founded in 2006, PR Daily has a readership of over 100,000 and is a brand of PR Newswire. (PR Daily is not a brand of PR Newswire. We're part of Ragan Communications)

For more information, please contact:

Mark Williams Editor-in-Chief PR Daily mark.williams@prdaily.com (Besides Mark Williams not existing, this isn't our email protocol.) (312) 997-2406 (Don't call this number — it appears to ring to a Chicago graphics company.)
Overall, this was a big failure. Did we give it a hard task by providing few details?  Yes. So we gave it another shot, this time providing a bit more information: Write a press release announcing Allison L. Carter of Indianapolis as the executive director of PR Daily, part of Ragan Communications.
The only change was that it correctly said that PR Daily is a brand of Ragan Communications. Every other detail, from the non-existent editor-in-chief to my credentials, was wrong.
The bottom line
If you're running behind on blog content, you may be able to use this to provide a good baseline, which you can then customize with your own details and examples. Be careful to adhere to strong ethics and not pass off AI-generated content to clients without disclosing that fact. We'll also have to keep an eye on whether Google can recognize — and penalize — AI generated content.
However, the AI bot's ability to find specific information on people and organizations is still lacking. It clearly understands the format of a press release, but you can't rely on it yet to provide specific details. By the time you've plugged in all the specifics, you might as well have written it yourself.
For now.
Allison Carter is executive editor of PR Daily. Follow her on Twitter or LinkedIn.
COMMENT
4 Responses to "We asked ChatGPT to write an article and a press release. This is what happened."
You missed the point. It gave you the exact cookie-cutter template and all you needed to do were swap in the right elements. Millions of businesses will do the same thing and stop looking for a "PR person to do a press release."
Allison Carter

says:

Sure, which people could easily do now with templates. It still doesn't give them the press lists or pitching skills to make a press release matter.
Not sure, if AI replace all the writers and developers. As per Elon Musk, it's strong time to feel AI is ruling around us.
Composition is really what matters when we talk about ChatGPT to make work more identified.
Let's see what future holds.
It takes more time to research than write an article. Again editing after writing the first draft takes time. And ChatGPT confidently writes false information. And you still have to edit the article ChatGPT wrote. So, what it does is do the writing part which was anyway the smallest chunk of time. Jasper is still doing a better job.