Kraft Heinz turned an employee's message into a viral YouTube hit
Kraft Heinz's 'We Got You America' became a hit on YouTube and earned media coverage across the country. It's won in the 'Media Relations Strategy: Innovation in Media Relations' category of Ragan's 2021 Media Relations Awards.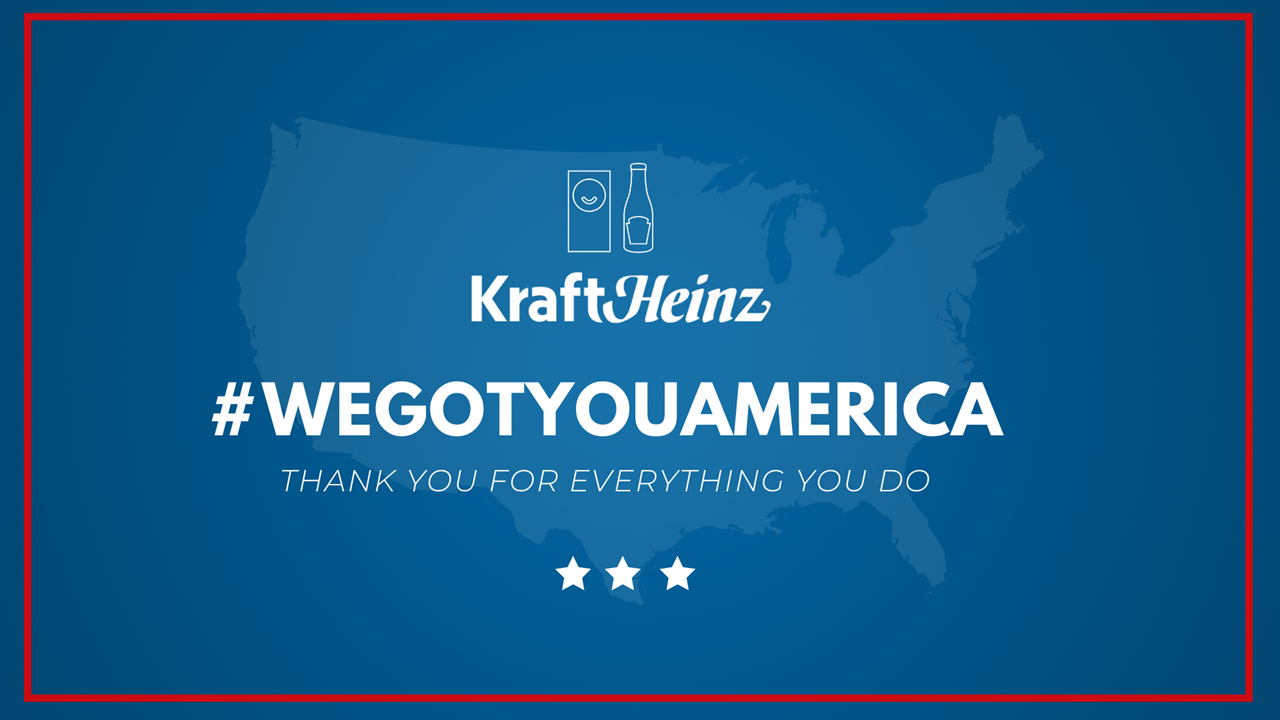 As people were panic-buying food and supplies during spring 2020, an employee at Kraft Heinz's Springfield, Missouri, manufacturing plant posted an inspirational message on Ketchapp, the internal messaging system. The message consisted of photos of plant workers and the phrase "We Got You America." This unprompted, unplanned post became a motto for the company's efforts during COVID.
Kraft Heinz organized an internal "We Got You America" campaign that highlighted the efforts of its manufacturing plants and employees to meet the unprecedented demand for its products. As part of the campaign, the company aired a 60-second TV ad in tribute to employees, "We Got You America. " Shot by Kraft Heinz manufacturing workers in Ohio and Illinois, the one-minute video was produced as a formal ad featured both internally and externally.
The "We Got You America" video was nationally televised and reached nearly 3.4 million views on YouTube. It showcased real scenes and workers doing their day-to-day jobs in the company's Fremont, Ohio and Champaign, Illinois plants, recorded using a simple smartphone camera. The ad is voiced over by Dana Cockrell, a line operator at Champaign.
The "We Got You America" campaign went external as well. Kraft Heinz social media highlighted posts from employees and plants around the country under the hashtag #wegotyouamerica. Employees did the same from their personal accounts. Media, including The Wall Street Journal, the Pittsburgh Post-Gazette, the Chicago Tribune and other outlets reported on the campaign.
Internally, hundreds of employees added #WeGotYouAmerica to their email signature and posted their own stories via social media channels. Kraft Heinz corporate affairs saw significant increased engagement on KetchApp, with employees across the globe posting #WeGotYouAmerica themed pictures from home, manufacturing plants and grocery stores.
All of this began with a single internal post by an employee in Springfield, Missouri.
Learn more about Ragan's and PR Daily's current and upcoming awards programs here.
COMMENT