Why brand managers must embrace nostalgia during this crisis
When you can't make new content, it's time to revisit the creations of yesteryear. Here are some ways to make what was old new again.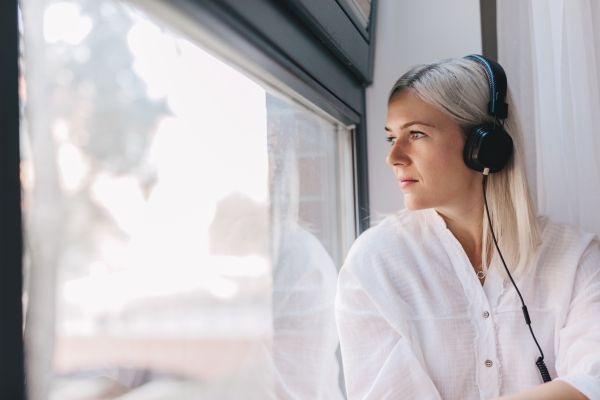 As people continue to social distance and remain confined to their homes, two things are becoming apparent:
What should we watch?
Entertainment becomes an increasingly important way to disconnect from COVID-19. And while people have been able to binge on shows, the well is running dry on new productions. At the same time, our entertainers and sports stars remain sidelined with few opportunities to share their unique talents and points of view.
Do you remember when?
Another interesting phenomenon is taking place: Americans are rallying around nostalgia. College friends are reconnecting. Families are discovering hands on activities like puzzles, gardening and game night. Some are even using nostalgia to support others—such as the Facebook high school photo movement to celebrate kids who won't attend commencement ceremonies this year. Like it or not, nostalgia is the new original content.
The entertainment industry has millions of pieces of content waiting to be dusted off and there are hundreds of causes out there struggling to survive.
Creating a new approach: 'original nostalgia'
We, as an industry, can help the content providers develop a new genre: "original nostalgia." A perfect starting point is the sports industry. Networks like ESPN, NFL Network, and local sports stations are replaying old games on a loop right now. While we know the outcome, we were not there on the field in that moment.
An original nostalgia approach would invite players to re-watch the game and provide voice over commentary. And, to add another dimension, the play-by-play could be synced to a Twitter chat allowing the players to answer fan questions in real time.
The approach can also benefit brands who can sponsor the Twitter chat, providing them a unique opportunity to engage with their audience. Just think about Joe Montana taking us through the epic game leading to "the drive", Michael Jordan and Dominique Wilkins providing play by play of their dunk contest, or Nick Foles and Tom Brady sharing their experience in the highest scoring Super Bowl of all time.
In addition, TV networks or streaming services can create a fundraising component connected with an ability to ask the athletes questions during the broadcast that are answered in the moment. Proceeds of the fundraiser could go to COVID-19 supplies, cancer research, or youth programs like the Boys and Girls Club.
The idea can easily extend to other genre's, similar to a "director's cut" of a movie, as people look to re-live their childhood and get a once in a lifetime opportunity to connect with the stars who made their favorite childhood TV or sports moments great.
Jon Hendl is the deputy director and executive vice president for Y&R PR.
COMMENT
One Response to "Why brand managers must embrace nostalgia during this crisis"
Ronald N. Levy

says:

After reading these gentle observations I looked at the Y&R website, one of the most low key sites in our high tension field.

Low testosterone? Actually no. The more you look at this and at the site, the more you may sense as I do what these Y&R people may be doing. It's extraordinary! Instead of yelling at you proudly, Y&R seems to be saying gently "Look how smoothly we fit in with who you deep down are and how you can win trust plus PR success by speaking softly."

It's distinctive, effective and I'll bet they get called into a lot of places that need exactly what these people can do. Who tooteth not his or her own horn, that horn may not get tooted but don't bet on it. Who speaketh softly may be highly successful without carrying a big stick nor any stick at all.

Perhaps not in Washington but exceptionally successful in the wealthy suburbs plus and cities and towns outside New York. Not all prospective clients want a loud promoter even when one may at first seem to be needed.