Why can't employee communications be exciting?
PepsiCo Foods' Joan Cetera chips away at outdated notions of internal comms.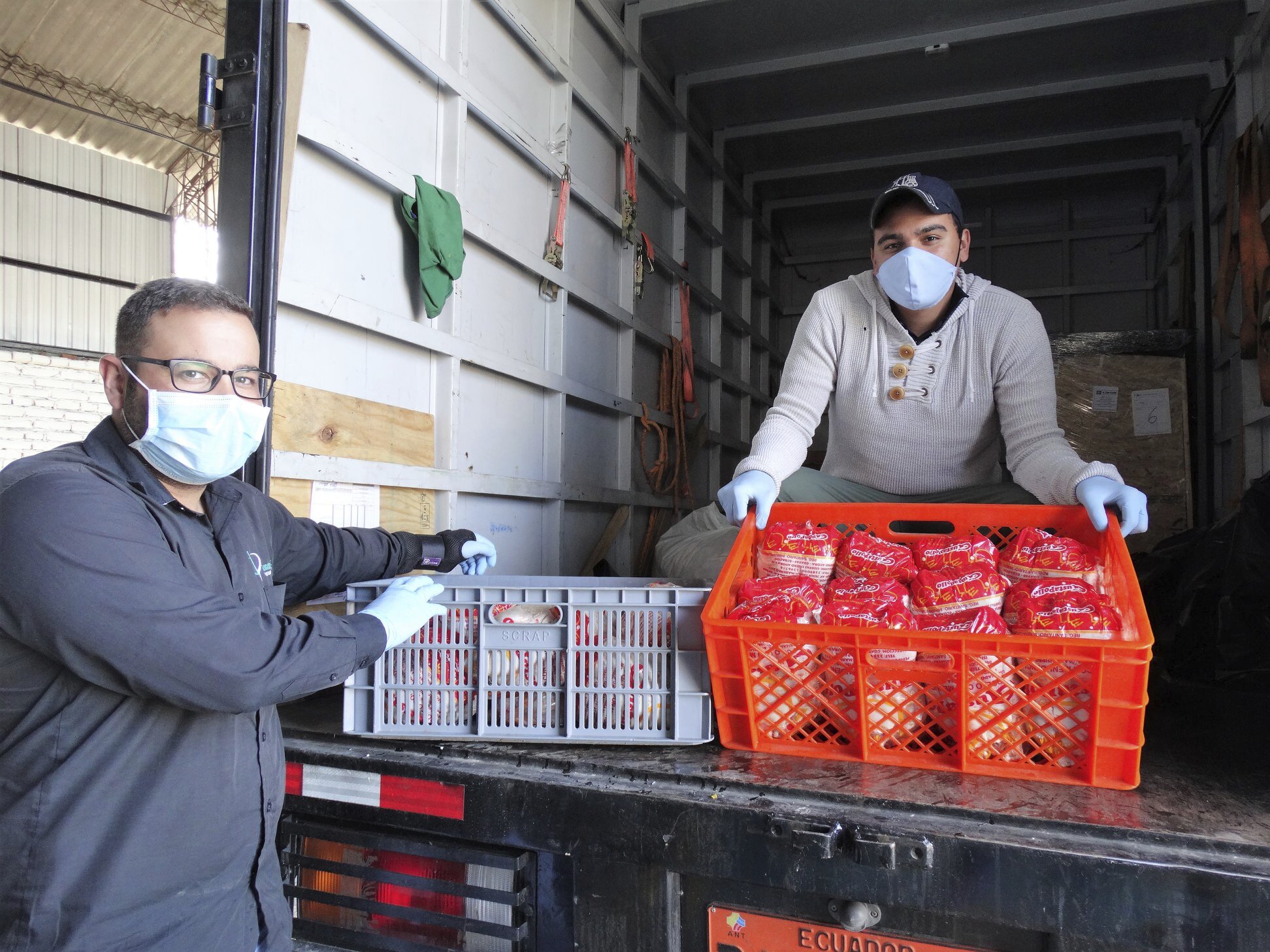 It was about 365 days ago that Joan Cetera was called into the first of what would be hundreds of COVID-19 team calls among the designated crisis chiefs of staff across PepsiCo's global footprint.
At first, most of the updates were coming from the team in Asia. "We were keeping an eye on things and then it quickly escalated, becoming top-of-mind every day, and it continues to be," recalls Cetera, who is vice president of communications for PepsiCo's Frito-Lay and Quaker units, PepsiCo Foods North America. "The pandemic has permeated everything we do in the communications department."
From disseminating information on availability of PPE and hand sanitizers to office closings and virtual town halls, Cetera and her team have produced an unprecedented amount of internal and external content. Getting word out quickly—and accurately—to field leaders and managers while keeping employees engaged and productive is no small feat.
The keys, says Cetera, are accuracy and speed. "Tell your associates before you tell it in a press release. We need to ensure employees are among the first to know important company information and for leaders to not be afraid to say, 'I don't know.'"
Cetera, who lives near PepsiCo headquarters in Frisco, Texas, has been with PepsiCo for nearly six years after 18 years in the agency business at Edelman, MSLGroup, Ogilvy, Golin and others. Her expertise spans consumer packaged goods, health and wellness, financial services and home products, where she's handled media relations, brand activations, executive communications and crisis management.
Employees 'crave' specificity
Communication leaders often struggle with how to respond to the vocal minority while ensuring that the most salient information is communicated, especially during a crisis. Cetera calls it a "constant tension" and cautions against excessive focus on issues that are less significant in the greater context. "If you have 60,000 field associates and 100 of them respond to a survey, what can you really extrapolate from that data? The trick is to be relevant to the masses."
Despite the reality of "Zoom fatigue" among employees, Cetera sees companywide video gatherings as here to stay. "Technology and the ability to reach so many more people cannot be overstated."
With content creation a top priority, Cetera and her team built an in-office studio about a year ago, modeling it after the one at PepsiCo's Purchase, N.Y., headquarters to shoot video and photography themselves. Upskilling team members to take on new roles like videography and editing has allowed PepsiCo Foods to create and distribute content more quickly. "You need to give people distinct roles and be clear what they're responsible for. People are craving to know exactly what their role is."
Of her 21 team members, roughly a third are focused on internal communications. The flood of information internal comms is responsible for, whether related to the pandemic, social justice, the election and vaccinations, has made it both more difficult and more essential to be creative in messaging. "There's more risk to being 'exciting,' but internal communications cannot merely be informative," says Cetera.
"This has tested our mettle as communicators, to be seen as relevant and to have a stronger voice," she says. "Communicators need to be the trusted advisor."
PepsiCo Foods' Zoom-side chats led by CEO Steven Williams have been a highlight of Cetera's pandemic communications strategy. The CEO leads companywide video conversations with internal stakeholders such as a recent Q&A on vaccinations with the head of HR and the company's global chief medical officer.
Performance with purpose
Like many brands, Frito-Lay has contributed money and time to support those affected by the pandemic and systemic injustice. It has carefully chosen brand activations and philanthropic endeavors in the past year. For example, Doritos has donated nearly $1m worth of outdoor advertising space in the U.S. for the #AmplifyBlackVoices initiative, in which Black artists are creating murals and videos for billboards. As Doritos' tagline is "for the bold," so too are murals a bold expression.
Another example is Stacy's Pita Chips. During Women's History Month last year, the Stacy's Rise Program raised hundreds of thousands of dollars to support United Way's efforts to reduce the funding gap for female-owned businesses. This is a cause in line with the product's founder, Stacy Madison, who began her career peddling pita chips from the back of a Boston food truck.
The Doritos and Stacy's Pita Chips social good programs reflect PepsiCo's "Performance with Purpose" mission, which is grounded in the belief that its success is linked to the sustainability of the communities it serves.
'Why don't you go into PR?'
Cetera had planned on being a reporter after graduating with a journalism degree from the University of Illinois. However, when exploring a master's degree in public affairs reporting, the head of the program wondered instead if PR was her path.
It was that moment in life, she said, "when someone unexpectedly intervenes, and your life takes a new turn," she recalls.
She applied for internships and landed at Golin Harris, where she was eventually hired full-time. PR "combined my love of writing and learning with my love of people." She worked the agency life for nearly two decades before joining PepsiCo and moving her family to Texas.
Cetera and her journalist husband, Mike Cetera, have two kids, ages 11 and 14.
Living the three G's
A self-described "cockeyed optimist," Cetera stays mentally and physically fit by riding her Peloton every morning (favorite trainer: Cody Rigsby) and turning off work by dinner time to focus on family.
Among the best advice she's heard is from her daughter's grade-school principal, who espouses living the "3-G Mantra":
Grit (work hard and smart)
Grace (give yourself a break)
Growth Mindset (push beyond what you think your role is)
When it's safe to travel again, Cetera is most looking forward to an extended family reunion in Gatlinburg, Tenn., the middle point for family members whom she hasn't seen in more than a year.
When Cetera reflects on her career in communications, she harkens back to the early days of reporting when she took that advice to get a job in PR. "I can count on one hand the number of days I've been bored," she says. "My goal was to find a job that would be fulfilling and dynamic, and it's lived up to that and even more."
COMMENT
No Responses to "Why can't employee communications be exciting?"
Ronald N. Levy

says:

What can make employee communications exciting—and many communicators are great at this—is helping the employee see that how the company makes out is not about THEM but about ME.

Broadcasters know that TV audiences are larger when MY team is playing, the hometown team. Ad writers know to focus on product advantages for ME not society in general. Yet too many internal communications still, maybe to win management's approval, focus on them, management–their goals, policies, statements and achievements–not on the ME and US.

We can see it in the Trump trial where even top persuaders focus on whether HE is guilty, not on whether, speaking to each senator, "your vote is about YOU, whether you want the voters to know that YOU think what Trump did is guilty or not guilty." We can each guess whether "public opinion of ME" will better motivate a senator's vote than opinion of Trump.

One can almost sing it: meeee! Me-me-me-me-me! The tune isn't important but the word is motivating.