'You Are Not Alone': GLAAD sends virtual message of hope
GLAAD's 'Together in Pride: You Are Not Alone' digital event drew half a million viewers during the pandemic with the help of celebs like Barbara Streisand and Rosie O'Donnell, winning in the "Events: Virtual Event" category of Ragan's 2021 Media Relations Awards.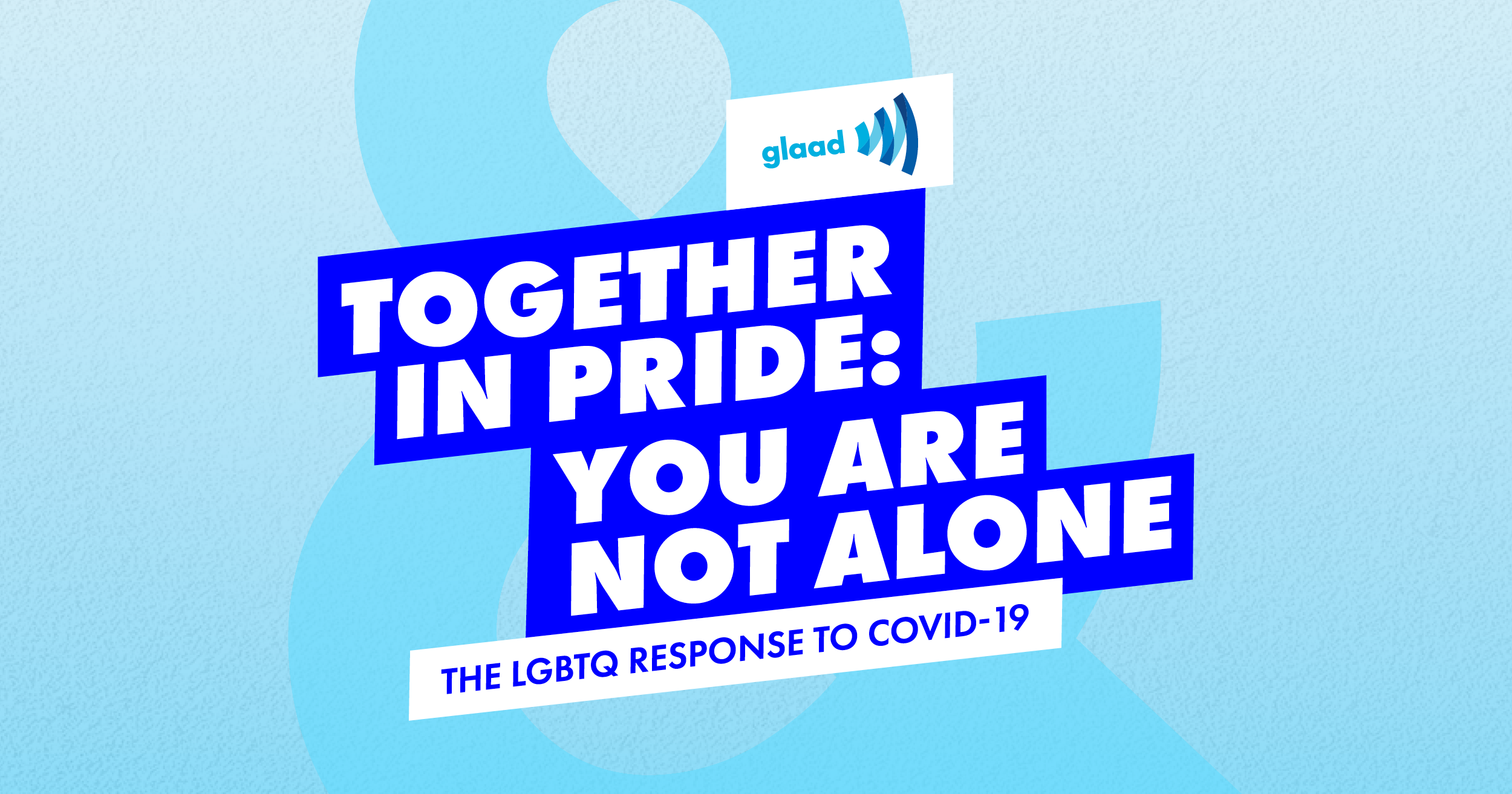 At the beginning of the COVID-19 pandemic, GLAAD, the world's LGBTQ media advocacy organization, recognized the challenges facing LGBTQ people during the crisis — from the closure of safe spaces like community centers and bars, to many youth being forced to isolate in homes that are not affirming, to the heightened vulnerability of LGBTQ people to COVID-19 and more.
On April 26, 2020, GLAAD responded by hosting a digital event, "Together in Pride: You are Not Alone," which highlighted the LGBTQ response to COVID-19 and raised money for CenterLink and local LGBTQ centers affected by COVID-19. More than 500,000 people tuned in for parts of the original broadcast, which streamed on YouTube, Facebook andin  clips on GLAAD's Twitter in real time, raising more $230,000 for the LGBTQ community centers that are members of CenterLink.
GLAAD's Talent Engagement team strategized to bring together some of the biggest LGBTQ stars and allies to send messages of love, support and acceptance to LGBTQ people, including Barbra Streisand, Pete and Chasten Buttigieg, Rosie O'Donnell, Tatiana Maslany and many more, as well as GLAAD president and CEO Sarah Kate Ellis. The event also featured musical performances from Kesha, Melissa Etheridge and the cast of Broadway's "Jagged Little Pill."
Prior to the event, GLAAD secured official media partnerships with more than 15 mainstream media outlets, including Bustle, Entertainment Weekly, Los Angeles Blade and more. These outlets helped to share GLAAD's livestream across their social channels, sending messages of affirmation to the LGBTQ community.
Messages of love, acceptance and support sent throughout the evening garnered more than 1.1 billion media impressions, with exposure in more than 100 media outlets across broadcast, print, digital and social, including major headlines in USA Today, Deadline, The Hollywood Reporter and many more.
Learn more about Ragan's and PR Daily's current and upcoming awards programs here.
COMMENT