YouTube rolls out 'fact check' feature, Twitter users want brand content, and TripAdvisor lays off 25% of workforce
Also: Apple Maps shows COVID-19 testing sites, AMC Theaters bans Universal films, Google entertains with past Doodles, and more.
Hello, communicators:
 Google is offering an engaging look at its former Doodles as people continue to stay at home, encouraging users to interact with each day's embedded game or feature.
As COVID-19 continues to impact communities around the world, people and families everywhere are spending more time at home. In light of this, we're launching a throwback Doodle series looking back at some of our popular interactive Google Doodle games!
As people around the 🌏 stay home, we're launching a throwback #GoogleDoodle series looking back at some of our fan favorites.

Today, hop into our 2017 Doodle game celebrating 50 years of Kids Coding! 🐰🥕#GoogleDoodle → https://t.co/i8DB1FpPrW pic.twitter.com/Z7lgMKspvN

— Google Doodles (@GoogleDoodles) April 27, 2020
It's day 2 of our throwback #GoogleDoodle series…

Today, crickHIT for 6 in our 2017 Doodle game celebrating cricket! 🏏🦗#GoogleDoodle → https://t.co/hokoBrGUtO pic.twitter.com/NSFpjSmbjg

— Google Doodles (@GoogleDoodles) April 28, 2020
As communicators across roles and organizations scramble to create and distribute timely content in response to the pandemic, Google's effort can serve as a reminder that repurposed content can also help fill your revised editorial calendars and feed the content monster.
Here are today's top stories:
AMC Theaters boots Universal over future digital plans
The cinema chain had some choice words for Universal Pictures after the studio promised to make more of its films available digitally instead of premiering them in theaters. The commitment follows Universal's successful on-demand release of "Trolls World Tour" on April 10, racking up almost $100 million in rental revenue.
Adam Aron, AMC's chief executive, told Universal late on Tuesday that it would no longer book any of the studio's films. Universal is home to the "Jurassic World," "Fast and Furious" and "Despicable Me" franchises. The studio also owns Focus Features, a specialty division.

"With this proposed action to go to the home and theaters simultaneously, Universal is breaking the business model and dealings between our two companies," Mr. Aron wrote in a letter to Donna Langley, Universal's chairwoman. "It assumes that we will meekly accept a reshaped view of how studios and exhibitors should interact, with zero concern on Universal's part as to how its actions affect us."
Universal's announcement isn't the only change to the film industry as of late. The Academy of Motion Picture Arts and Sciences announced an exception to 2020's awards year, allowing streamed films to be eligible for the Best Picture Oscar:
Here's what you need to know about the #Oscars:

– For this awards year only, streamed films will be eligible for Best Picture
– Going forward, the Sound Mixing and Sound Editing awards will be combined into one category: Best Sound

For more details: https://t.co/LjBJJHExCN

— The Academy (@TheAcademy) April 28, 2020
Why it matters: Consumer behaviors have shifted in response to COVID-19, and some of them will remain long after shelter-in-place orders are lifted. As you continue to adjust your communications strategies and crisis responses, prepare for what the future might hold for your industry and evaluate different ways consumers might use your products and services.
TACTICALLY SPEAKING
 Apple Maps now displays COVID-19 test sites across the United States and Puerto Rico, which can help people locate facilities and find out important operating details, such as requirements for appointments.
.@Apple Maps now displays local #COVID19 testing sites in a user's area in the U.S. and Puerto Rico.
https://t.co/7dcXNAeZ0F pic.twitter.com/4oEe1Fp9u8

— AppleInsider (@appleinsider) April 28, 2020
Google, which currently shows testing centers in search results, is moving to make the information available through its Maps app.
Google began listing COVID-19 test centers in search results for much of the US on April 17th, and as part of those results, you can see testing centers near you displayed on a map except if you live in Maine, New Jersey, Oklahoma, Oregon, or Pennsylvania. But it appears the search company doesn't show nearly as many test centers when you search for them directly in Google Maps as Apple does on Apple Maps.
… Google tells The Verge that it's working to bring testing center information to Google Maps in addition to search results.
You don't have to work for a tech company to offer COVID-19 guidance and information. Consider ways you can create, curate and distribute information such as work-from-home guides, tools and resources to increase employee and consumer engagement, and more.
---
FROM THE EXPERTS
Video has become a key tool for communicators in a crisis. However, it's important to limit your risks with this tactic, which is why crisis experts Andy Gilman and Dale Weiss suggest a rule for these important videos: Keep it simple and safe.
Here's how they argue that your brand should think about video during this or any other crisis.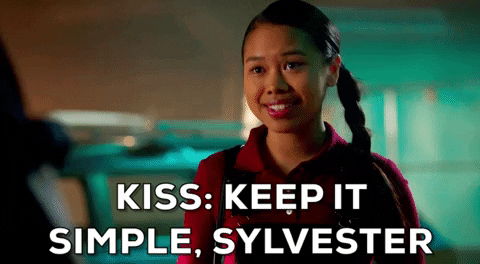 ---
MEASURED THOUGHTS
Twitter Marketing research shows that people are turning to the platform during COVID-19, not only for news and updates, but also for entertainment and inspiration. Brand managers can take advantage of this, even with adjusted campaigns during the pandemic.
Twitter reported that as of March 23, 2020, its monetizable daily active users increased by 23% year over year, reaching 164 million. These users are increasingly watching videos, with a year-over-year growth of video content consumption up to 85%:
Twitter users want to see organizations actively engaging on the social media platform, too, with many saying that seeing ads can give a sense of normalcy. Twitter reports that only 37% consider it insensitive for brand managers to continue advertising.
Whether you're moving forward with digital marketing efforts or putting on the brakes, 89% of Twitter users said they want brand managers to provide trustworthy information, and 86% said they want to see organizations helping to support those struggling during the pandemic. Eighty-two percent said they want to hear about support for frontline employees, with nearly the same amount (80%) wanting brand managers to showcase what they're doing for all employees:
Lead your digital communications with storytelling efforts, highlighting both your employees and community members, to forge deeper and lasting relationships that can help you weather the crisis.
---
CRISIS LEADERSHIP BOARD
Looking for more insight on how to address the current global crisis and lead your organization into a strong recovery?
Join Ragan's Crisis Leadership Board to network and brainstorm with peers, get the latest intelligence and research, and start to strategize for the future of your organization.
Learn more about this exclusive membership here.
---
SOCIAL BUZZ
On Thursday, Pet food brand Freshpet is offering the "first-ever Zoomies meeting" for people and their hard-working pets:
Working your tail off lately? Join the first-ever Zoomies meeting for pets.

Actor, comedian, writer and entertainer, @RainnWilson, will be hosting and checking out all the animals dialing-in

Register here: https://t.co/VBSqNeBW7W#Freshpet #FreshpetZoomies pic.twitter.com/NPqqO9KEMY

— Freshpet (@Freshpet) April 27, 2020
Considering many are now working from home, the social media effort is a fun way to highlight the company while increasing engagement and providing an opportunity for consumer-generated content (Freshpet is encouraging attendees to dress up their animals for the call).
Consider showing off your work culture and employees by sharing the pets behind the people. Doing so can increase engagement and bring smiles.
YouTube introduces 'fact check' panels
The video platform announced that it's rolling out its feature, which is currently available in Brazil and India, to the United States.  
 In a blog post, YouTube wrote:
Over the past several years, we've seen more and more people coming to YouTube for news and information. They want to get the latest on an election, to find multiple perspectives on a topic, or to learn about a major breaking news event. More recently, the outbreak of COVID-19 and its spread around the world has reaffirmed how important it is for viewers to get accurate information during fast-moving events. That's why we're continuing to improve the news experience on YouTube, including raising up authoritative sources of information across the site.

 … Our fact check information panels provide fresh context in these situations by highlighting relevant, third-party fact-checked articles above search results for relevant queries, so that our viewers can make their own informed decision about claims made in the news.
Why it's important: YouTube's rollout follows similar moves from Twitter, Facebook and more to highlight authoritative sources of information and fight against fake news. You shouldn't only rely on social media platforms and tech companies to battle misinformation, however. Do your part by sharing content from trusted sources, helping employees to be savvy news and content consumers, and sharing tips to identify misinformation with your online community.
---
TACTICALLY SPEAKING
TripAdvisor is cutting roughly 25% of its workforce, which will affect more than 900 employees.
In a public letter to employees, the organization's chief executive, Steve Kaufer, wrote, in part:
I know that today marks a difficult day for many of our colleagues and friends.  Everyone's lives have been upended by this virus, and I continue to be profoundly humbled by and, at the same time, so proud to see everyone in this company rising to the occasion. I've been in awe, watching you all work day and night to ensure travelers and our travel partners receive the high level of service expected of our brand as teams remain virtually connected and productive.

But sometimes, the most valiant of efforts aren't enough to counter outside circumstances and, as a public company, it is our responsibility to adjust, adapt and evolve to the environment that surrounds us.
If you're in the position of delivering tough news to your workforce, focus on affected employees and outline your plans for supporting them through this crisis and beyond. Learn about infusing empathy into layoff or furlough announcements here.
---
FREE DOWNLOAD
How is the COVID-19 crisis affecting communicators? What are their top challenges and how are they responding?
Benchmark your efforts by downloading our survey about how the current crisis is making an impact on your colleagues and neighbors. Learn what channels are the most effective, what messages are getting the majority of the focus, and other key insights.
---
WHAT YOU SAID
We asked what you thought of Microsoft Word marking two spaces following a period as an error, and 81% of you said you welcome the style stance:
Microsoft World will now mark two spaces following a period as an error. (FYI, AP style calls for a single space, too.) Writers and comms pros, what do you think of the declaration?

Weigh in below and tweet your reactions under #DailyScoop, and we'll share results tomorrow.

— PR Daily (@PRDaily) April 28, 2020
---
SOUNDING BOARD
How are you combating employee burnout as people work from home, especially for those putting in longer hours responding to the crisis?
How are you combating employee burnout as your team works from home (and many are putting in longer hours responding to #COVID19)?

Weigh in below and share what initiatives you're taking increase morale under the #DailyScoop hashtag.

— PR Daily (@PRDaily) April 29, 2020
Weigh in our poll through Twitter and share your efforts under the #DailyScoop hashtag. We'll share in tomorrow's roundup.
COMMENT
PR Daily News Feed
Sign up to receive the latest articles from PR Daily directly in your inbox.