10 books every PR pro should read
Out of the hundreds of books professing unique knowledge of the PR industry, only a handful are truly worth exploring. Here are some titles that warrant a second look.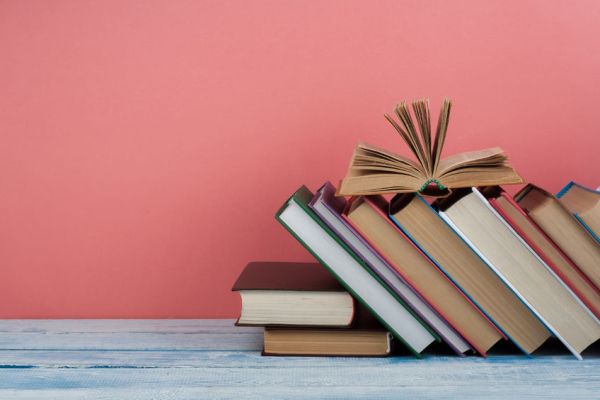 Editor's note: This article is a re-run as part of our countdown of top stories from the past year.
Adapting quickly and learning continually are essential to a successful PR career.
Whether you've been out of school for two years or 10 years or are completely self-taught, you must stay up on industry trends and continue honing your craft. Consider these 10 books on public relations, from tomes about the profession to works that can help you improve your technical skills.
Check out the list below and add these to your Kindle wish list:
1. "Contagious: Why Things Catch On" by Jonah Berger
This New York Times bestseller takes a stab at explaining why certain products and ideas go viral.
Author and Wharton marketing professor Jonah Berger argues that, contrary to popular belief, advertising isn't what makes something popular, but rather the secret science behind word-of-mouth and social transmission of ideas. This book provides a set of actionable techniques for helping information spread, perfect for any PR pro hoping their story will catch on.
2. "Everybody Writes" by Ann Handley
Author Ann Handley believes that everyone is a writer, whether you're posting on social media, publishing a blog post or crafting a media pitch.
In her guide to creating "ridiculously good content" she offers lessons and rules that apply across all digital platforms, from websites to blog posts to emails and more.
3. "Spin Sucks: Communication and Reputation Management in the Digital Age" by Gini Dietrich
Known throughout the industry for running one of the most popular PR blogs in the world (and one of our favorites), Gini Dietrich has collected all of the cutting-edge tips and tools for effective and ethical communications she's learned into an actionable guide for business leaders and PR pros.
In her book, you'll learn how to share your story more powerfully, humanize your organization, create fresh content and more.
4. "The New Rules of Marketing and PR" by David Meerman Scott
Our digital world creates a whole new set of rules for professional communicators.
In this book, David Meerman Scott shows you how to leverage the potential of online communication, including how to use it to speak directly with customers or clients and build long-lasting relationships with those who make your company work.
5. "Writing Tools: 55 Essentials for Every Writer" by Roy Peter Clark
An oldie-but-goodie, Roy Peter Clark's Writing Tools whittled down 30+ years of experience in journalism, professional writing and teaching into a series of short essays on different aspects of writing.
Although not necessarily published as a book about PR, Writing Tools has become a classic for writers of all industries since its original publication in 2008. Get a copy of the revamped 2018 edition, which includes five never-before-shared tools.
6. "The Business of Persuasion" by Harold Burson
Lauded as the "must-read book on public relations," The Business of Persuasion is a business memoir of the 96-year-old founder of Burson-Marsteller.
In its pages, readers will learn what public relations really entails through personal and professional examples.
7. "The Little Book of Big PR: 100+ Quick Tips to Get Your Business Noticed" by Jennefer Witter
A successful PR pro can help a business gain attention from potential customers and build brand credibility, and this book helps to give eager communicators the tools to get there.
Written for small business owners and entrepreneurs not fluent in the art of PR, this book still has plenty to share with novices and experts in the field, from how to craft the perfect pitch to tips for dealing with reporters.
8. "Known" by Mark Schaefer
Perfect for PR pros looking to break out on their own, "Known" is a collection of case studies, exercises and personal branding stories from some of the world's most successful people spanning industries like banking, education, fashion and more.
Although not necessarily written for public relations professionals, "Known" provides a path to establishing a personal business and experiencing success in the digital age.
9. "Social Media: Marketing Strategies for Rapid Growth Using Facebook,Twitter, Instagram, LinkedIn, Pinterest and YouTube" by John Williams
In today's digital landscape, a list of industry works without mention of social media would be missing a significant piece of the puzzle.
Williams tells readers how to grow a supportive following across social networks and strategies for telling brand stories in a way that engages audiences, making it one of our favorite books on public relations.
10. "On Writing Well: The Classic Guide to Writing Nonfiction" by William Zinsser
Another work that is not necessarily a book about PR, "On Writing Well" has been praised as a book for anyone and everyone who needs to learn how to write or improve their craft.
Zinsser offers the fundamental principles as well as the experience he's gleaned throughout his distinguished career as a writer and teacher. As one of the most powerful tools in any PR pro's arsenal, On Writing Well is a valuable resource for improving skill and increasing effectiveness.
*Bonus* The AP Stylebook
Did you really think we'd make it through a list about books for PR professionals without mentioning the classic AP Stylebook?
PR pros need to think (and write) like journalists, making the AP Stylebook a must-have for every communicator's desk.
What are your favorite books about PR?
Jessica Lawlor is the features editor for the Muck Rack blog and handles content initiatives and social media for Muck Rack. A version of this article originally appeared on Muck Rack, a service that enables you to find journalists to pitch, build media lists, get press alerts and create coverage reports with social media data.
(Image via)
This article originally appeared on PR Daily in 2018.
COMMENT
3 Responses to "10 books every PR pro should read"
Jamie Mobley

says:

I just finished Contagious and loved it! It was really enlightening and easy to follow. I liked how the premise is backed up by experiment, making it a scientific way to understand the feelings and desires of your audience. I'm following it up with the Elephant in the Brain, thinking the two will fit together nicely. Thanks for the great list! I'll check some of these out next.

…and also… The Global PR Revolution – http://www.globalprbook.com, among bestsellers in new releases of PR in Amazon.com.

Ronald Levy

says:

An eleventh book, and far higher than eleventh on the list: the Bible. Not because it's a nice thing to do but because the book is one of the very best guides to having good PR and by earning it.