10 new social media features you need to know this week   
Updates from Instagram, Meta, Twitter and beyond.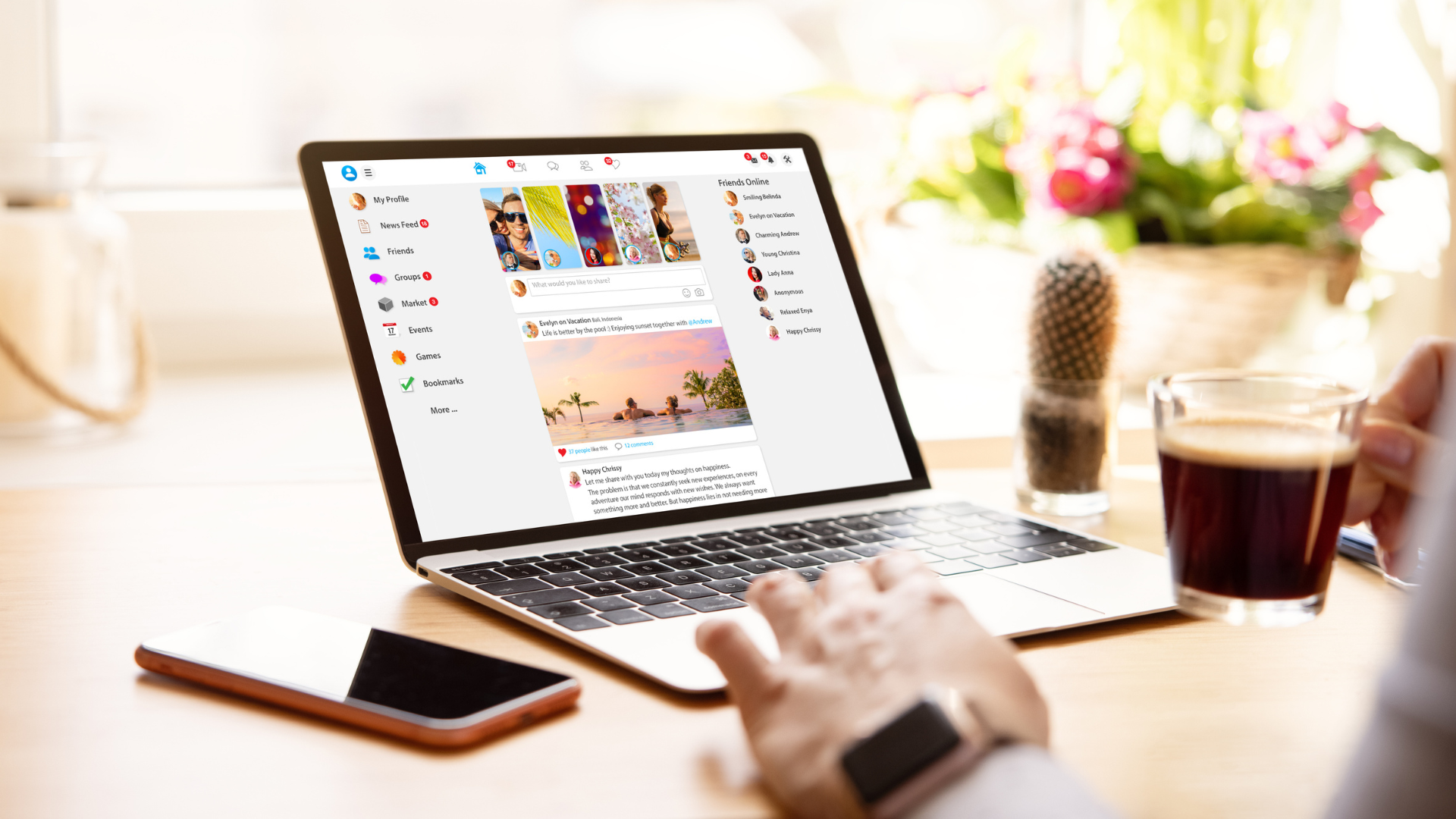 There's no sign the deluge of social media updates we've seen recently will slow down any time soon. Major updates include YouTube Music's podcasts and gets real with fake people (we'll explain later) as Snapchat's AI bot makes users cringe.  
Let's get to the nitty-gritty of this week's social media happenings.  
Snapchat  
After its initial rollout, Snapchat's My AI received some complaints from users who felt it was keeping tabs on them, among other issues. In response, the platform released privacy tools to give users more control. It emphasized that precise location-sharing is turned off by default and must be activated, according to Social Media Today. When users no longer share their location, it might take an extra beat for My AI to understand that is no longer needed for geo-specific inquiries.   
YouTube   
YouTube recently added podcasts to YouTube Music for United States listeners for free, according to a YouTube announcement.  
The platform said the audio pairs well with its podcast videos on YouTube. Now, users can not only watch podcasts (as they typically do), they can switch over and listen to them without visuals on YouTube music.  
The listening option might not be fully available to everyone just yet but keep an eye out, according to YouTube. Listeners can check out podcasts on-demand without a Wi-Fi connection and can seamlessly play them between YouTube and YouTube Music if they decide to switch their podcast-playing format.  
YouTube also has new options for reaching music lovers with its Gen Z Music package ads, which place messages on trending songs, according to a blog post. 
Meta   
Meta is getting more inclusive with its digital avatars, according to a blog post from the company. Various body shapes, more hair textures and customizable options are bringing Meta Avatars to life. More updates are coming down the line, too, with other avatars on tap.  
Meta will also add more shopping features to Facebook and Instagram advertisements to boost performance, the company explained. The platform will bring on Shops ads for new businesses, which will be a more seamless way for people to buy based on ads in the platform or directly from a business.  
Twitter   
Twitter Blue subscription accounts, which make up about 0.26% of total users, will have the red-carpet treatment for their tweets, which will be seen more in comparison to other accounts, Social Media Today reported.   
While on the subject, creator subscriptions are on tap only for those who pay $8 monthly, according to Social Media Today. The creator subscriptions will allow users with at least 500 followers to charge for access to their content. This used to be for those with more than 10,000 followers, according to the article. Creators can charge between $2.99 and $9.99 a month for access to "exclusive elements," Social Media Today reported.  
The platform will also identify which accounts are marked as "reduced visibility" based on hate-filled tweets, according to TechCrunch. Tweets with those labels will not be visible via search results, in other timelines, or in nearby ads.  
They also gave back Blue checks for some accounts including some who didn't actually pay for the service or verify their phone numbers, despite what the label says, TechCrunch reported. According to the article, Elon Musk paid for some of the subscriptions of some accounts including those of Lebron James, William Shatner and Stephen King.  
WhatsApp  
A new update allows users to log in to their accounts on different devices, WhatsApp announced. Users can connect their phones with four more devices when adding their account on web browsers across tablets, computers and other electronic devices, per the article. The update will take effect soon.  
LinkedIn  
Premium business members can add a custom button to their profile, allowing LinkedIn users to tap on it and be directed from their account to a specific URL, Social Media Today posted.  The button can direct people to a store, website, blog, or elsewhere.  
Sherri Kolade is a writer at Ragan Communications. When she is not with her family, she enjoys watching Alfred Hitchcock-style films, reading and building an authentically curated life that includes more than occasionally finding something deliciously fried. Follow her on LinkedIn. Have a great PR story idea? Email her at sherrik@ragan.com. 
COMMENT
Tags: Twitter