10 social media changes you need to know this week
Updates from Instagram, Meta, Twitter and beyond.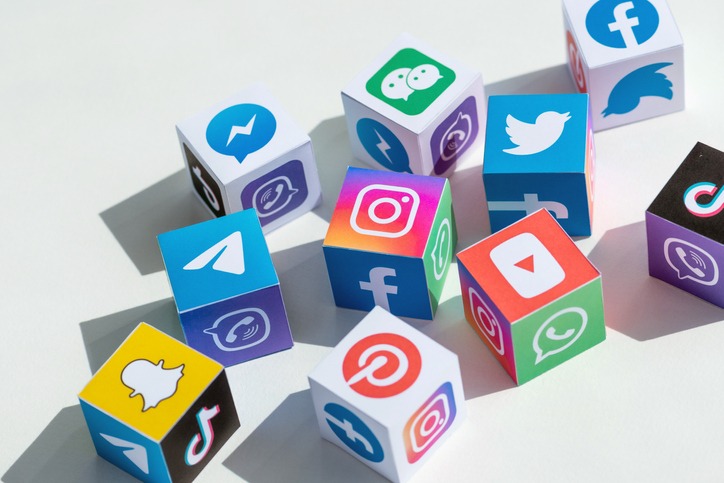 Welcome back to our weekly social media roundup.
There's new things to see here 'round these parts.
Bluesky (have you heard of it yet?) is still invite-only and is trying to dethrone disgraced Twitter. Facebook is getting more content-conscious for its users and Snapchat's My AI will now recommend sponsored content.
All this and more in this week's edition.
Snap
New integrated advertisement options will allow a Snapchatter to ask My AI about dinner recommendations and be given sponsored feedback from a nearby dining establishment, according to Snap's website. Other sponsored content includes flight information, leisure activities and more.
New ad spots are also rolling out on a test basis to Friend Stories and its Spotlight feature, which is akin to TikTok.
Meta
Meta recently announced that a slightly skewed reality is headed for Facebook stories and AR Reels advertisements, TechCrunch reported.
Brands can use augmented reality to add "immersive experiences" and filters to advertisements. This move targets the Gen Z population.
The company is also creating more opportunities for users to learn information about Reels Ads. Users can click on a button on a Reels Ads to visit another website to learn more about a business or purchase a product directly.
Facebook
For those on Facebook, they have the option to now stop playing a video advertisement and preview the location a link might send them. This might boost Reels Ads' click-through rates.
And an updated option to search for Reels is available, Facebook posted. They are located at the beginning of the Watch section, which will feature plus or minus rating buttons to show more or less content. This offer users the ability to select what they wish to see with content on their feed, according to the platform.
WhatsApp   
Platform users can text, comment and send messages with more context and voting options, according to a Meta announcement.
The company recently debuted "single-vote polls" which let users create a poll-based question that they can give one answer to in comparison to multiple choices.  Users can shut off the multiple-answer option and find their contacts' answers from there.  A recipient needing to respond later can find the poll in their chat thread by filtering messages based on polls, like how they would look for other items sent. Once in the Chats section, select Search and Polls.
Instagram  
Collaboration is in right now to boost businesses. The platform is looking into connecting brands to find user-generated content to collaborate with and post for in-stream product promotion, according to an Instagram post. The platform is encouraging some of the app's Shop managers to place user-generated content on their page based on people tagging their businesses. When going through Instagram, the platform will notify Shop managers of these particular tagged IG posts. The Shop owners from there can then interact with the content by posting the user-tagged content to their business' own product listing page, the article adds.
Twitter
The social media platform is letting its Twitter API page be available to others looking to post public-facing announcements like transportation changes, warnings and more, according to a Twitter post.
Verified government entities or public-owned services can use the profile to post information at no cost to them.
Twitter is also "purging" accounts that have not been active "for several years," Elon Musk recently tweeted. Musk reiterated in subsequent tweets how Twitter will archive the unused accounts, which will allow others to take the "abandoned handles." So if you see a dip in overall followers, that's probably why.
Bluesky
The semi-new social media platform Bluesky is fighting hard in the social media arena to secure its place for a better ranking than the fledgling fire dumpster that is Twitter, according to Bluesky's website.
The roughly year-old platform, originated by Twitter founder and former CEO Jack Dorsey, is gaining steam for its appeal despite it being invite-only, for now. Described as a "decentralized" social app, it's like the bare bones of Twitter without all the political agendas mucking it up.
YouTube  
The platform wants to boost its channel display features, which would assist creators in even more engagement, YouTube announced. The platform is upping its game with better sorting and categorizing options for YouTube users to discover content and in-stream information, the post added.
There's now a dedicated "For you" area on channel pages according to one's viewing habits. This lets channel hoppers see a page with more customized video details that are engaging to them, the article adds.
Channel managers can forego some content, too, and choose what is shown and what's not – allowing visitors to stay on your channel longer and not have to scroll through unrelated content as they have done in the past.
A throwback is coming to the forefront, too. The platform is reintroducing the "Sort by oldest" feature for channel filters, the article adds, initially taken down last year. Look for that in the months ahead.
Sherri Kolade is a writer at Ragan Communications. When she is not with her family, she enjoys watching Alfred Hitchcock-style films, reading and building an authentically curated life that includes more than occasionally finding something deliciously fried. Follow her on LinkedIn. Have a great PR story idea? Email her at sherrik@ragan.com. 
COMMENT
Tags: Bluesky