11 new social media features you need to know this week    
Updates from Meta, Twitter, Instagram and more.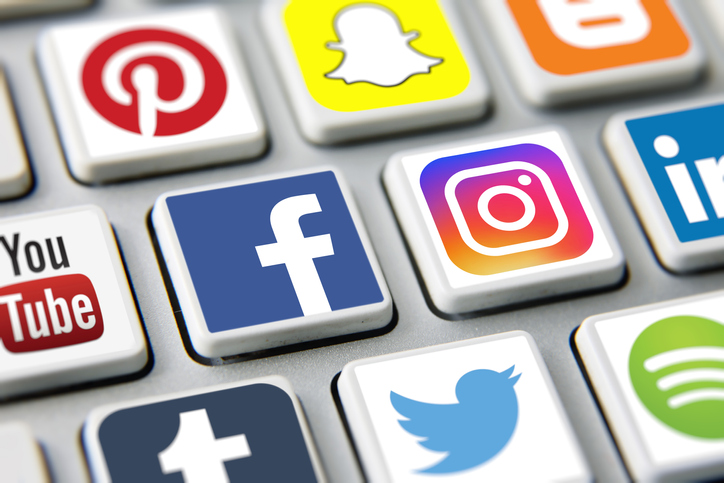 In-the-know brands use social media to keep their followers up to speed with news they can use. Even the most active brands on social media might have done a double take this past week, though, with all the changes and updates. Conversations were especially heated in Twitterland as Elon Musk removed the blue checks and then put them back again – for some, however. More on that in a moment.   
Between LinkedIn sharing its anti-spam strategy and Facebook delving into more generative AI content, read on to learn about how these updates may impact your brand in the long run. 
LinkedIn   
LinkedIn is upping its spam defense game by keeping abreast of spam content that's uploaded and adjusting their platform's algorithm accordingly based on detection analyses, per a LinkedIn blog post. They've also launched various AI models to combat content that violates the platform's rules and elements of spam. This is one to watch out for. 
The platform is also making job searches easier by letting companies share their values on their commitments page for job seekers, per LinkedIn.  
Companies can post about their commitments to things like culture, DE&I efforts and more, which will now be seen in the Job Details section when they post about a job. This feature is now available for LinkedIn's feed, too, so people looking for employment can find available roles based on these descriptions. An "I'm interested" button can also be added to a company's LinkedIn page, which will send the interested candidate's LinkedIn profile to a new Spotlights tab in a Recruiter section. This allows companies to see candidates available for current or upcoming positions. 
WhatsApp   
A "keep in chat" feature now allows users to hold onto messages if need be, according to WhatsApp. 
Senders will be alerted when the receiver decides to save a message and will be given the option to object. If the sender wants to delete the message then it will be deleted after a certain time. WhatsApp messages someone has kept will be identified by a bookmark symbol and they can be arranged by chat in the Kept Messages folder. 
Meta 
Virtual worlds are becoming more realistic as Meta Horizon Worlds will soon be opening to teenagers aged 13 to 17 in the United States and Canada, according to a Meta post. 
With age-appropriate safety buffers in place, the company is beefing up its current VR technology to allow parents more control over their child's use of VR. Teens will also have more control over who they are connecting with as they gain the ability to disguise their voice and limit their exposure to people they don't know. 
Instagram   
A long-awaited Instagram change now lets users add up to five links in their bio, Meta Newsroom reported on Twitter. 
Many users were only able to use a single link or a secondary option such as Linktree. Now brands can share more about what makes them unique. 
Twitter     
Users now must have a verified checkmark, and be subscribed to Twitter Blue or Verified Organizations to place ads on Twitter, according to a post containing a letter from Twitter. Business accounts that spend over $1,000 a month (and have gold checks or plan to soon) won't have to worry about this change, which is described as a way to produce higher-quality content on the platform. 
In an awkward move after getting rid of the blue checkmarks, Twitter reinstated them for some users who happen to be high-profile, according to TechCrunch. From celebrities to football players and even the Pope, the checkmarks are back for numerous pages. Keep an eye out for these developing changes.
A new policy is also in the works to clamp down on hate content, according to Twitter. The platform will add labels to Tweets considered to violate their policies and let the poster know that their content visibility has been reduced. 
Snap   
Snap's AI chatbot will snap a person back, TechCrunch reported. Originally launched earlier this year, the feature lets paid users connect directly with the AI while in the app. The AI can now be added to group chats and recommend things like places to visit or a gift idea to users among other things 
The app is also debuting two shared Story modes, including one in Communities for individuals who are in the same school to create more connections for opportunities, according to TechCrunch. The other mode is "After Dark," which can be done after 8 p.m. allowing users to "relive" the previous night's adventures. People who are friends with the poster can see the Snaps in the morning. A morning Story version will be an added feature soon, too. 
Facebook 
Stories is using generative AI based on content posted on the platform, according to a Social Media Today article. Through prompts, users can tap into a new "Advanced Stories" feature that has automatic stories with photos and videos available to post that will appear depending on what people are uploading to the app.  
YouTube 
The platform is cracking down on content tied to eating disorders, according to a blog post. 
They plan to develop new policies around content regarding what can be posted and what might not be appropriate including videos based on eating disorders, bullying about weight and purging. 
They are also bettering their live-stream product offers in a new way by allowing users to upload information on their product at a certain time, according to Social Media Today.   
 Sherri Kolade is a writer at Ragan Communications. When she is not with her family, she enjoys watching Alfred Hitchcock-style films, reading and building an authentically curated life that includes more than occasionally finding something deliciously fried. Follow her on LinkedIn. Have a great PR story idea? Email her at sherrik@ragan.com. 
COMMENT
Tags: Twitter