16 new social media features you need to know this week  
Updates from Meta, Twitter,  TikTok and more.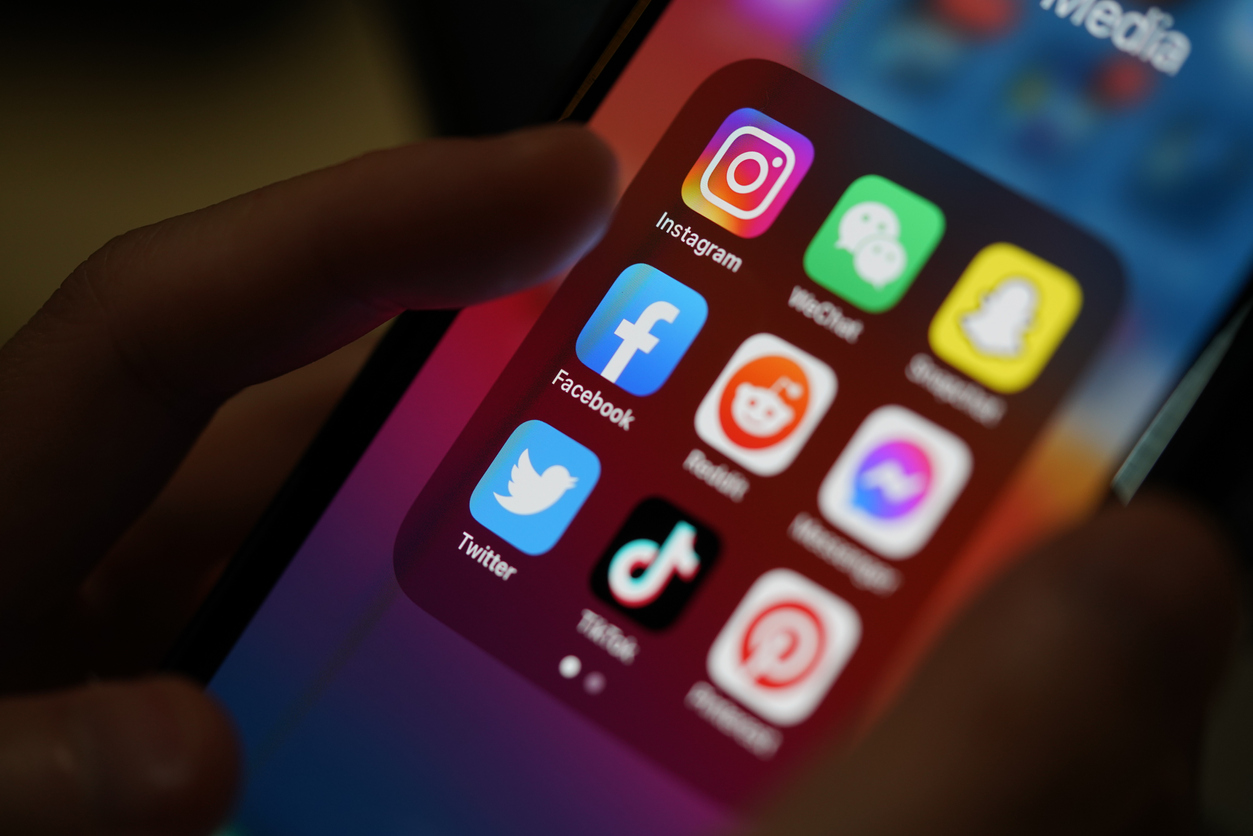 Thanks for stopping by, PR pros. Let's talk about this week's social media news! As you probably know, a lot's going on in this multifaceted space. Have you heard of Threads? It's Meta's new Twitter competitor and it's coming out soon. Or what about many subreddits going dark over clashes with Reddit management? Let's read on, shall we?
Meta 
Meta is getting in on the AI action with ChatGPT-like chatbots coming to Messenger and WhatsApp, Reuters reported. Meta's own chatbots could change user pictures, create emojis for messaging and more, too, according to a Meta representative.
Threads
Meta will soon debut its very own platform, Project 92, which is described by Meta officials as the response to Twitter, The Verge reported. Users could transfer their followers from Instagram onto this platform, which boasts a reshare and like button and a messaging center, Forbes reported.
Instagram
We all know about the "Not Interested" section of this social media platform, now Instagram wants to get even better at matching what you're interested in, according to a blog post. Based on how you interact with a post on Instagram, with behind-the-scenes algorithms, every comment, like, or share means the more you will see similar posts and content.
WhatsApp
WhatsApp is showcasing its security features in a new way by bringing them to one spot in its new security hub. WhatsApp users can learn all about how to block accounts, a two-step verification system for signing in and other measures to prevent fraud.
YouTube
Want to gain more traction on that YouTube Shorts video? There's an opportunity for that. YouTube announced an opportunity for the YouTube Shorts Creator Community to connect with a YouTube Shorts Community Partner Manager, who can help direct people in finding their way through Shorts. The partnership would help creators find a network of their peers, get exclusive invites to events and workshops, learn about best practices and more.
YouTube is seeing even more changes because as of June 26, YouTube Stories will be gone, according to a YouTube Help announcement. Stories already set to be live that day will expire seven days after they were shared, per the announcement. Instead of stories, creators should consider using Community posts and Shorts.
TikTok
TikTok wants to bring creators and brands together more seamlessly through Open Applications on the TikTok Creator Marketplace, according to a TikTok for Business announcement. This campaign lets advertisers post information about upcoming campaigns to the TikTok Creator Marketplace, allowing creators to apply. The creator application for the campaign includes a brief pitch, a proposed fee, examples of similar TikTok videos they made and contact information.
Also, creators in select places can spread their message a bit further with TikTok's Series program. Series lets creators post to Collections, a platform where people can view premium content after paying for access. One Series could feature up to 80 videos with 20 minutes of run time per video. Creators could dictate how much their Series would cost, which is reflective of their high-quality content. The Series program is still in the early days and available to some creators but will be more broadly available in the coming months if others want to apply.
Twitter
In a recent announcement, Musk tweeted that content creators could contact subscribers (who allow it) in an email. This allows creators to leave Twitter and "take their subscribers with them if they want," according to his tweet. One point for Twitter.
The platform is also letting just verified users to add people who don't follow them to a specific group; create a group with Twitter users who don't follow them and send DM requests to individuals who don't follow them, according to a tweet.
Twitter is also expanding more benefits to "Verified" users — and restricting some privileges from those without blue checks. "Verified" users will be able to add people to groups, even if the user does not follow them. Additionally, only "Verified" users will be able to DM people who do not follow them, a move Musk said is designed to cut down on spam. Twitter has also extended the edit period from 30 to 60 minutes for blue checkmarked users.
Also, Twitter recently launched more optimized playback actions and a mini-player on its platforms, according to a tweet.
LinkedIn
LinkedIn made DMing a business a possibility. A LinkedIn post recently announced that its 930 million professionals, marketers and others can have more ease of access to businesses and brands through its Pages Messaging. This opportunity, described as a two-way conversation, lets a LinkedIn member ask a question to a business about their product or company while on their page, according to the post.
Also, get straight to the point more with AI Copy Suggestions, which lets users test out text or headlines for advertisement creatives while directly on the LinkedIn page
Snapchat
Delve into the world of Snapchat a little bit deeper with Snapchat AR, an augmented reality educational hub that helps users create and develop their social media world – while answering questions about tech, features, tools and more.
Snapchat is also asking users to upload a handful of selfies to create their Dreams and "generate fantastical Snaps of yourself," according to a tweet. Will you play around with it? If so, sweet dreams.
Sherri Kolade is a writer at Ragan Communications. When she is not with her family, she enjoys watching Alfred Hitchcock-style films, reading and building an authentically curated life that includes more than occasionally finding something deliciously fried. Follow her on LinkedIn. Have a great PR story idea? Email her at sherrik@ragan.com. 
COMMENT
Tags: Project 92