3 brand and communication mistakes PR professionals make
PR veterans identify the gaffes that are most likely to harm your reputation as evidenced by the big stories of the last five years.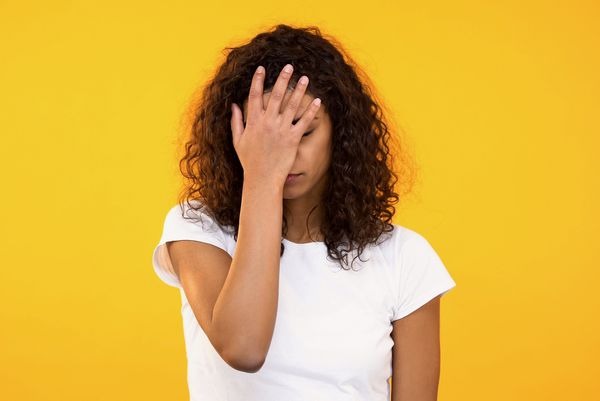 Four years ago, several United Airlines crew members had a paying passenger violently removed from an overbooked flight. United CEO at the time, Oscar Munoz, appeared to blame the injured passenger before pivoting to blame "system failures." As angry customers and observers reacted online, the company's stock plummeted by at least $1.4 billion before rebounding.
Just a few weeks prior, Munoz had been seen as a brilliant communicator. But by blaming a customer for staff and airport security mistakes, Munoz made the branding nightmare for the airline.
All communications professionals make mistakes. Most of them won't turn into national media nightmares, but they may cost you credibility and business. Here are three common mistakes that PR firms and freelancers must take care to avoid:
1. The focus is on yourself, not on clients.
Jonathan Rick is a communications strategist with a laundry list of major accomplishments. He recently posted on LinkedIn about two PR agencies which use their blog as sales tools. Rick wrote that one of the firms has "original and substantive" content "I learn from," while the other has "content [which] is neither thoughtful nor deep, and every post ends with a call to action asking the reader to 'contact us' for a quote."
The second PR firm embodies the stereotype of the firm which thinks it needs to impress people with its self-importance. Rather than creating a dynamic, creative, customer-centric website and brand that engages people and gives them a reason to call, the company thinks sales is about getting in your face. Rick didn't identify the firm, but we've all seen them—the ones which brag more about their accomplishments than their clients' accomplishments.
Many PR firms fall into this trap because it has a number of short-term benefits. It's exciting and validating to talk about what your firm is doing. It can drive short-term revenue, and even get some attention on social media. But the long-term harm of this approach far outweighs the benefits—such as driving away high-value potential clients and turning off referral partners like Jonathan Rick.
2. A shallow or immature social media profile.
Michelle Garrett's Twitter handle is @PRisUS. She has over 17,000 followers, and has built a strong brand by working in the personal touch. "I am my brand—and vice-versa," she told me. "To get to know me, you need to understand something about my life. I need to share something beyond business advice." So, she talks about having a bad day, shares about her kids and posts occasional photos of pets.
Serious clients want to spend serious money with brands that resonate with them. For some professionals like Michelle, building a profitable brand relies on the personal connection. But many PR professionals use social media to talk about their bad day, personal failings, or what they got for lunch as a "one-size-fits-all" strategy—not understanding the first rule of marketing and branding: Tailor every part of your brand to your target markets.
For Garrett, going from a "buttoned-up business style" Twitter voice to one which purposely connected on a personal level was a strategic choice. She wasn't trying to target the full range of PR clients—just those "with whom [her voice] resonated." And for her, it worked. She's increased her business and grown her social media following.
3. If you do everything, you're an expert at nothing.
Eitan Soloducho is managing partner of the Israeli firm Edamame PR & Strategy. The company is seven years old, and provides two primary services: pitching around 30 top-tier U.S. and international business outlets for either short statements from their clients or full profiles about their clients. They don't provide or refer opportunities for writing and placing, videos, websites, digital marketing or any of the other services provided by other firms.
It's for this reason that the company has what Soloducho told me is a 95% placement success rate in outlets like Forbes and Yahoo Finance. And it's why they charge premium prices—they do what they do best, and nothing else.
Many PR firms take the opposite approach. They provide "360-degree" services or are "full-service"—which often means they are like the restaurant with a huge menu of average meals, or the home service company which "specializes" in eight different home service operations.
I made this mistake shortly after founding my firm, describing us as a "full-service communications strategy firm" when we actually specialize in media placements. By refocusing on a narrower set of services, we've made more money and grown faster than if we'd gone too wide and broad.
Some firms truly are full-service and provide 360-degree service, just as some home service companies really can build an entire home instead of just providing plumbing, electrical, or roofing services. But for most PR companies, going too big means that you'll end up smaller than you could be.
Dustin Siggins is founder of Proven Media Solutions, a media placement and publicity firm.
COMMENT
One Response to "3 brand and communication mistakes PR professionals make"
Having a strong social media presence is an important aspect of PR and having a well-maintained and active digital media platform helps a lot in building business brands because eCommerce is the future of businesses worldwide.
Great insights on the best tips to have well-branded social media pages.