3 common #PRFails that journalists want you to stop right away
This free advice from the Twitter accounts of media pros is crucial advice for finding earned media success in the coming year.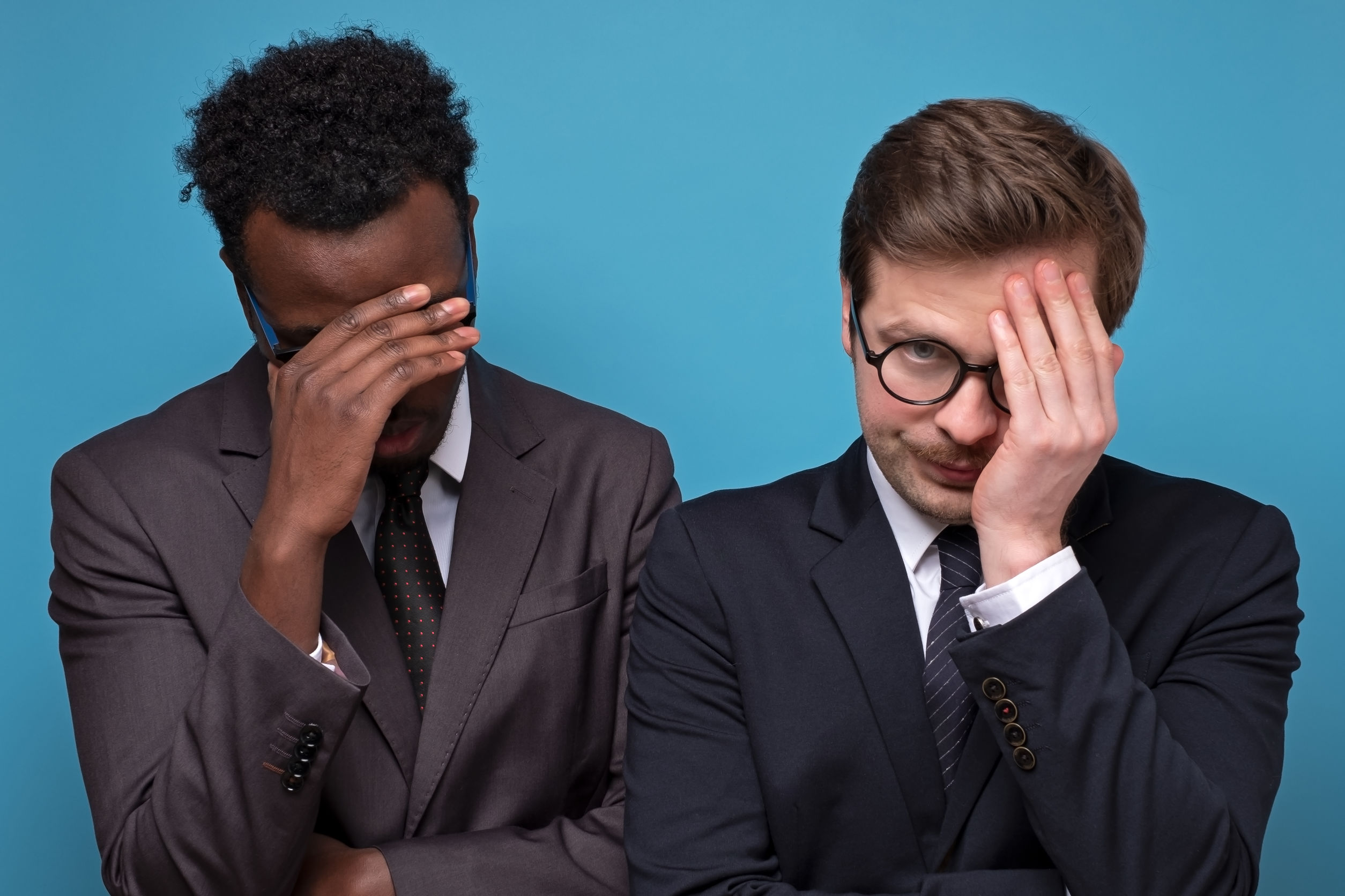 As digital PR professionals, we encounter journalists every day. Although we hope all of our interactions are positive, we can't always consistently build strong connections. When we slip up, our worst nightmare is to end up on Twitter being scorned for a PR mistake.
In 2021, digital PR is on the rise, especially given how Google's own John Mueller recently tweeted and gave digital PR, as a tactic, his stamp of approval.
I love some of the things I see from digital pr, it's a shame it often gets bucketed with the spammy kind of link building. It's just as critical as tech SEO, probably more so in many cases.

— 🍌 John 🍌 (@JohnMu) January 23, 2021
Given how pitches are a valuable part of journalists' day to day, how can you avoid being called out for the infamous #PRFail?
With earned media being given the same weight as technical SEO, you need to learn to do it right. Here's what to avoid, straight from the journalist's mouth.
1. Follow through on your promises.
Holden Wilen (@BaltBizHolden), a Baltimore Business Journal reporter covering public companies, reminds PR professionals about the importance of professionalism and consistency.
OK, PR people, here we go again. Sending me a press release and offering me availability with executives but then ignoring my response to set up the interviews is disingenuous, rude and unprofessional.

— Holden Wilen (@BaltBizHolden) January 27, 2021
Relationship building is a staple of a PR pro's career. Although expectations and the need for an interview change, never let a relationship slip through the cracks. Transparency and consistency could have changed the scope of this situation.
Touch base with every response and connection, see it through, and don't make false promises. If the interview was no longer needed, shoot the journalist an email clarifying what might be required. If you can't fulfill an interview, don't ask a journalist for one.
2. Research your contacts' pitching preferences.
Ellen Chang (@EllenYChang), a journalist writing about personal finance and investments for U.S. News & World Report, notes the importance of knowing the right (and wrong) time to send a PR email.
PR execs are now pitching on Sundays for investment banks with "Must Read Research This Week."

Why?

You are guaranteeing that no one is reading this. #PRFails

— Ellen Chang (@EllenYChang) September 28, 2020
Ian McKenna (@ianmckennaftrc), a columnist writing about financial services, shares how lazy PR professionals look when they pitch him content that isn't relevant to his beat.
It staggers me how some PR agencies not work. I write about #wealthtech, #advisertech, #insurtech, #regtech not #crypto, #securitynetworks, #KYC or #banks) #lifeinsurance & #workplacepensions. So why are @mediaworksuk sending me stories on the fashion industry supply chain?

— Ian McKenna (@ianmckennaftrc) January 22, 2021
Some like being pitched in the morning, while others prefer the later hours of the day. In short, do your research.
Take the time to note journalists' pitching preferences. When in doubt, Fractl data shows that Monday, Tuesday, and Wednesday are a writer's favorite days to receive pitches.
Stay in tune with news cycles; if the journalist's preference changes, PR professionals should be the first to know and always research what a journalist's beat is. For example, if they only cover business finance, you shouldn't even send an email with a pitch about personal finance. (Yes, it can be that niche sometimes.) 
3. Stay relevant. 
Jeffery Young (@JeffYoung), a senior reporter at the Huffington Post, offers up one of the biggest mistakes in the PR industry: sending non-relevant robotic emails.
Hi! Are you a PR pro representing a "venture-backed startup" or a company "founded by [insert name of prestigious college] graduates?" or some other such nonsense?

KINDLY LEAVE ME ALONE FOREVER. I DON'T CARE.

— Jeffrey Young (@JeffYoung) January 26, 2021
The email Jeffery Young received is a perfect example of what journalists don't want. 
As PR professionals, it's our job to make our pitches as relevant as possible Jeffery covers health care and might not be interested in start-ups given his shared beat on his Twitter bio.
Additionally, if the start-up he was pitched focuses on the healthcare industry, that's the critical lead-in, not "a prestigious start-up." Make the content relevant for the journalist, don't make them find the relevance on their own. 
PR professionals are the link between clients and journalists, and it is our job to know when they coincide. Keeping up with events and being sensitive to what is happening should be one of our well-known skill sets. Sensitive topics shouldn't be used as newsjacking opportunities, as Michelle Garrett (@PRisUs) has reminded us.
In case you don't get it, #PR people – this is NOT the time for newsjacking.

Just cool it.

— Michelle Garrett (@PRisUs) January 7, 2021
Overall, the top things to keep in mind when pitching an idea to a journalist is making sure you're consistent with relationships, maintaining professionalism, doing the research, and being sensitive to current events. Digital PR pros are keen on developing long-lasting relationships, and in incorporating these tips, you're well on your way to do so!
Nicole Franco is a junior media relations supervisor at Fractl, a growth marketing agency that works with Fortune 500s and boutique businesses alike. 
COMMENT
One Response to "3 common #PRFails that journalists want you to stop right away"
Kylie Morrison

says:

As a PR student, I am learning new things about the importance of relationships everyday. It seems so basic, but I had never really considered the importance of the relationships between PR professionals and journalists. Following through on promises, researching pitch preferences, and staying relevant all seems easy enough when you think about it, but as a busy PR professional I could this all being easier said than done. I completely agree that if any of these bases were missed, it is necessary to reach out and offer an explanation to ensure no relationship damage is done. I believe this really shows how important the little things can be in PR and Media Relations.