3 crucial actions to preserve execs' personal reputations
As the top leaders have become figure heads for their organizations, here's how communicators can help them build a public persona that defends against the naysayers and trolls.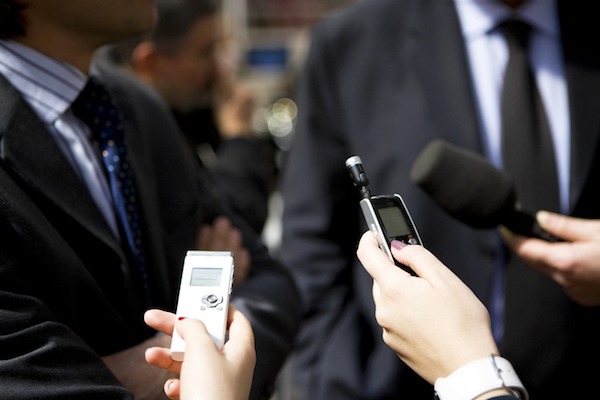 Brands aren't the only ones to find themselves in the public's crosshairs. Public anger is increasingly being directed at company leaders, including company owners, C-Suite executives, and Board members. Yet, many are still blind to these significant risks.
A huge 83% of the public say they would seek to express their anger with a senior executive publicly if they found their behavior personally objectionable in some way, according to research from Transmission Private. That objectionable behavior might mean engaging in an unpopular business practice, being caught in a corporate scandal, or simply being paid a large salary.
How would members of the public express this anger? According to the same survey, 34% said they would boycott the brand's products, and 29% said they would "bad-mouth" the executive to friends and family. Fifteen percent said they would leave a negative review online, and 10% said they would write to the media.
These statistics should be a wake-up call for many executives. Given the risks, how should company leaders respond?
1. Implement online monitoring for executives' names.
Firstly, companies must implement robust media and online monitoring systems for their executives, as well as their companies. Most big businesses will have these processes in place to monitor their brands, but have failed to integrate personnel into these same systems. It is not enough to monitor mentions of the company—you will be missing half the picture.
As someone who specializes in supporting high-profile entrepreneurs and executives, I have seen first-hand how a trivial company issue can quickly transform into a personal attack on the senior management and ownership of the business. For example, I recently dealt with a situation where a shareholder was attacked online by a disgruntled employee of a business where the shareholder is actually no longer active in the day-to-day management of the company.
The former employee left a scathing (albeit irrelevant) review for one of the shareholder's other organizations on Google. That single comment presented a significant risk to that individual's reputation, and would not have been picked up by the company's existing monitoring systems. If left untouched, it would have caused long-term, needless, and unfair damage to the individual's reputation.
2. Be judicious with more active demographics.
Secondly, executives need to be especially sensitive when it comes to dealing with certain audiences.
In particular, our research revealed that young people were much more likely to try to politicize their dissatisfaction with an executive. In fact, a quarter of people between the ages of 18- and 24-years-old said they would sign a political petition if they found out that an executive was engaged in some activity that frustrated, annoyed or disturbed them. On top of this, 1 in 10 said they would try to attend a physical protest.
This should encourage executives to be much more sensitive to the anger of younger people, especially on hot-button social issues, as this can lead to damaging political activism, which in turn can engender combative media coverage, feeding a toxic cycle of hostility. When it comes to protecting an executive's reputation, the stakes appear to be significantly higher when dealing with younger people.
On the other hand, female respondents were more likely to express their dissatisfaction with executives in a quieter way, such as merely telling their friends and family. This means that it can be easy to overlook female customers' concerns, and executives need to go to greater lengths to listen to these stakeholders carefully.
3. Take concerted steps to enhance your reputation.
Finally, executives should take concrete steps to improve their profiles and reputations, rather than simply waiting for a crisis to emerge. The reputational damage of a crisis is much less likely to stick if the individual already has a strong, positive and curated public profile.
From experience, I also know that many executives are anxious about enhancing their own reputations as they worry that this activity will increase the chances of finding themselves subject to a high-profile backlash. But even taking some small steps, such as understanding what appears on Google for a search of an executive's name, can do a lot to manage perceptions of an individual amongst stakeholders.
Of course, an executive's personal reputational risk will vary depending on the industry they operate in as well as their visibility within a company. Some individuals are more at risk than others. But all owners and C-suite executives can quickly become collateral damage when a company comes under intense scrutiny.
Executives can't put a price on their reputations. They need to protect them at all costs.
Luke Thompson is a Partner at Transmission Private, a public relations agency that advises many of the world's most successful individuals on their reputations. The agency recently published its latest research note, Executives Face Public Backlash.
COMMENT