4 pillars of effective pandemic pitching
COVID-19 continues to dominate the coverage of many major news outlets. Here's how you can get you story into the mix.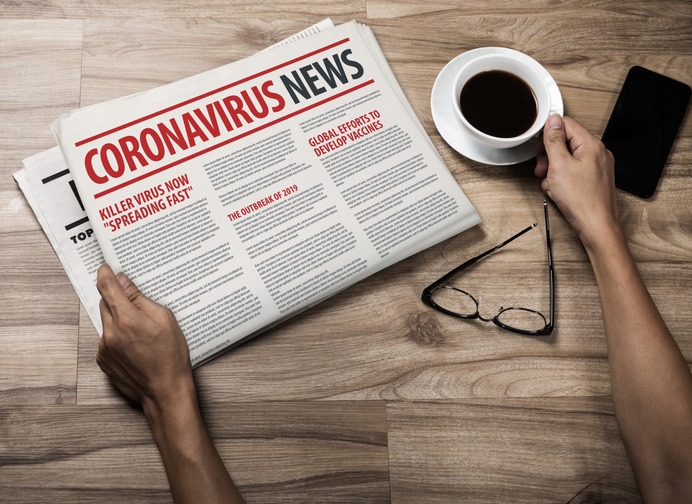 Media pitching was challenging before the pandemic. Now, in this disrupted, chaotic media landscape, PR pros are forced to pivot to get their clients or brands in front of the media for interviews, articles, news appearances and more.
To survive, PR professionals can't treat the pandemic media landscape like business as usual, because it's very far from it. Fortunately, there are several practical and applicable media pitching strategies we've found to be successful in earning more media opportunities.
Consider these tactics:
1. If interviews aren't happening, pitch for contributed articles.
It can be challenging to land interviews for a client or spokesperson, particularly if you don't have any relevant news to dangle as a tantalizing hook. This is only compounded by the fact that like many businesses, media outlets have to battle to both retain staff (amid the Great Resignation) and boost subscriptions during the pandemic. With fewer reporters and a slower news cycle, it can become more difficult for PR professionals to connect with media outlets willing to cover their news.
If interview pitches aren't landing, try pitching for contributed articles. In other words, reach out to editors and reporters, and offer to draft an original article or op-ed to be published on their site. Contributed articles are appealing to editors, because not only are they a great way to get insider perspectives, news and thought leadership articles, they're also free. It's a powerful way to supplement a media outlet and serve up a win-win for both parties.
2. Pitch for written Q&As.
Reporters and editors are slammed with work and often don't have the time for virtual interviews. From scheduling an interview, setting up the virtual meeting and preparing well-researched questions to recording the responses, transcribing them and drafting an article, it's a very time-consuming process.
While a virtual interview is preferred, an effective alternative is to pitch for written Q&As. It lifts the burden for the reporter and often means just spending a few minutes researching and coming up with questions, instead of hours collecting and transcribing responses.
From the PR side, the written Q&A is appealing because it allows you to closely control the messaging. You don't have to worry about your client wandering miles off-topic or accidentally blurting out something they'll regret.
3. Personalize, dammit!
Pitching too often morphs into impersonal, detached sales talk rather than an interaction between two living, breathing human beings. While it may be tempting to consolidate 200 emails in a media list and batch-and-blast one generic email to them all, this can alienate reporters and editors and get your future emails blocked. Ask yourself, how often do generic emails make my ears perk up?
The solution, of course, is to personalize your messages. Use the reporter's name, read through their articles, understand their beat and present a pitch that is relevant, interesting and unique to them. This communicates a level of respect and will do wonders for your media relationships.
If you don't personalize (or totally miss the mark in your efforts), your lazy pitches could become fodder for newsroom mockery—or worse, content for Twitter.
4. Pitch at untraditional hours.
It's generally assumed by some PR pros that the best times to pitch are in the mornings, often on Tuesdays and Wednesdays. However, the problem with that is every other PR pro knows it, too. This means when you send a pitch early in the morning on those days, you are competing with thousands of other emails for media attention. Your email can easily become another snowflake lost in an avalanche of pitches.
Throw a targeted snowball instead. Pitch at unique hours and different days, like in the afternoon or even the evening. Friday is considered by some to be the worst day to pitch, but it's when I've found the most success.
Work tends to slow down on Fridays, so try taking your shot then. Send your perfectly personalized email, pitch a contributed article or written Q&A, and follow up if you don't hear back. This is the recipe to nail your pandemic pitching and create genuine relationships with reporters and editors.
Keenan J. Emery is an account executive at Matter Communications.
COMMENT