4 social media waves to ride in 2020
Marketers and PR pros have created innovative methods for engaging consumers and building brand awareness on online platforms. The coming year will be pivotal. Here's what to watch for.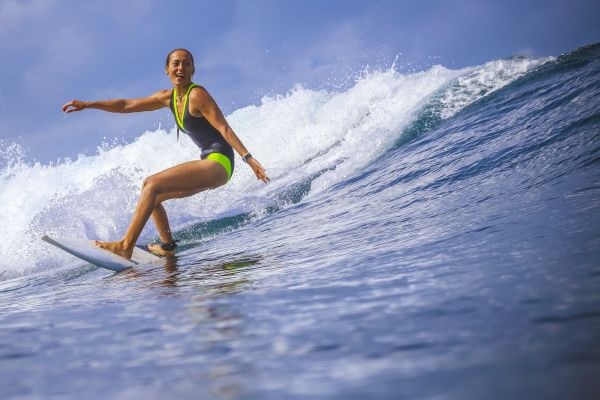 Editor's note: This article is a re-run as part of our countdown of top stories from the past year.
Social media has emerged as one of the most important tools for public relations and marketing over the past decade.
A social media presence is essential for practically all mid-size and large businesses and other organizations; some entrepreneurs rely almost entirely on social media for PR and marketing.
As social media platforms such as Facebook, Twitter and LinkedIn mature, the debate over their future grows. The platforms have encountered increasing problems over fake news, privacy and data security.
Some pundits say social media has passed its prime. They predict people will spend less time on social media and join fewer networks. Whatever happens, social media will evolve. Networks will vie for dominance and perhaps even fight for survival.
With that in mind, here are four aspects of social media marketing to watch in 2020:
Growth of social media commerce
Until recently, consumers have been reluctant to embrace social ecommerce. They have little reason to change buying behavior with the convenience of direct ecommerce sites like Amazon and many retailers only a click away.
In 2020, sophisticated chatbots will improve engagement with customers on social media, help allay consumers' concerns, and ultimately boost social commerce.
Social media platforms, namely Pinterest and Instagram, will aggressively promote direct purchases. "Buy now" buttons will proliferate.
"Now, with just a few clicks, you can go from seeing something you like while scrolling Instagram to sharing your credit card information and making a purchase right then and there," says Lucy Rendler-Kaplan, founder of Arkay Marketing & PR. "Giving consumers this type of ease and speed can cut your sales funnel almost in half."
Over one-third of sales and marketing decision-makers surveyed (36%) believe social selling will become the "default way to engage with buyers in the future," according to Forrester Consulting research. Recognizing the rising importance of social selling, businesses will invest more in social media listening tools and develop social selling processes, the research predicts.
Already, more than four in 10 consumers use social networks to research new brands or products, according to the GlobalWebIndex social media trends report released in early 2019.
Among 16- to 24-year-olds, social media has already surpassed search engines as the leading product research channel. More people will continue to turn to social media to research products and connect with brands.
More 'stories'
Originally a SnapChat feature, stories have been embraced by other platforms. Instagram, Facebook, Skype, Messenger, Facebook and even some dating apps have tested and copied the feature.
Many consider Instagram Stories, which vanish after 24 hours unless added to your profile as permanent "highlights," essential for marketing to millennials. Instagram Stories are ideal for storytelling and relaying visuals. Because posts don't last more than 24 hours, they don't have to be as polished as a standard update.
Facebook Stories, also visible for only 24 hours, offer a new marketing strategy. The Stories, short photo slideshows or collections of videos, rely on visual rather than written information. Marketers can post and edit content from their desktops, providing the opportunity for more-polished content. The format is particularly attractive to marketers due to declining organic reach on the platform and Facebook's desire to promote the format.
Facebook asserts that Stories inspire shopping and stronger customer relationships with brands. According to a Facebook-sponsored survey, 62% of people polled say they have become more interested in a brand or product after seeing it in Stories. Although Facebook executives believe Stories are the future of social media and the platform has been aggressively promoting the format, some users feel stories are out of place on the network, where users tend to be older than Instagram users.
Effective marketing through Stories requires creativity, planning and consistent posting. To succeed with the format, brand managers might have to place greater trust in junior staff members. However, upper and middle managers might have difficulty giving up such control.
Customer service
Companies will enhance customer service as more executives start to appreciate the importance of customer service through social media. Customer service on social media will become a priority.
Almost all customers worldwide (96%) expect a response from customer service within 24 hours and 90% expect a resolution in that time frame, according to Selligent Marketing Cloud. In North America, 43% of consumers expect a response in less than an hour and 34% expect instant resolution.
Through social media listening, organizations can identify customer questions, comments and complaints in near real time, and then quickly respond when needed. Spotting customer service or product problems and responding promptly and professionally can diffuse issues before they spread and evolve into a public relations crisis. Organizations that lack social media listening respond slowly or not at all, alienating customers and intensifying the risk of PR problems.
Experts urge companies to respect consumers' privacy concerns. Solicit and respect consumer feedback and preferences. Although most customers willingly engage with brands, they find it intrusive when brand reps make the first move or require unnecessary personal information.
Customers don't care which department they interact with. They just want a seamless experience. Organizations that connect marketing, sales and customer service through an advanced platform can improve the customer experience.
Messaging apps
Use of messaging apps, such as Facebook Messenger, WhatsApp and WeChat, will increase. As organic social media reach continues to decline, more marketers will experiment with messaging apps to connect with audiences. More marketers now believe that messaging apps provide a more personal and direct form of communication than traditional social networks or other forms of marketing.
Main uses will include customer service, internal communications and customer engagement  techniques, such as with quizzes, interactive games, and recommendations and tips. In addition, more publishers plan to promote content and gain subscriptions through messaging apps
To take advantage of messaging apps' PR and marketing opportunities, businesses and not-for-profits should enable Facebook Messenger for their Facebook Page. Add plug-ins to your website to drive customers to messaging apps. Use messaging apps to streamline customer service queries on social media.
"Social media is not what it once was, and the most successful social media marketers will evolve their strategy based on where customers are and how they want to communicate," says Convince & Convert Community Manager Christin Kardos.
A version of this post first appeared on the Glean.info blog.
COMMENT
2 Responses to "4 social media waves to ride in 2020"
Social media commerce seems to be going in the right direction. Who would want to leave their favorite platform just to buy something that caught their eye.

Businesses can benefit a lot from taking note of these developments.

Hi, William! Thanks for this well-written post on social media. Cheers