4 tips for adding Substack to your media plans
The newsletter boom is on. Here are four considerations to keep in mind before adding Substack or other emerging platforms to your media outreach.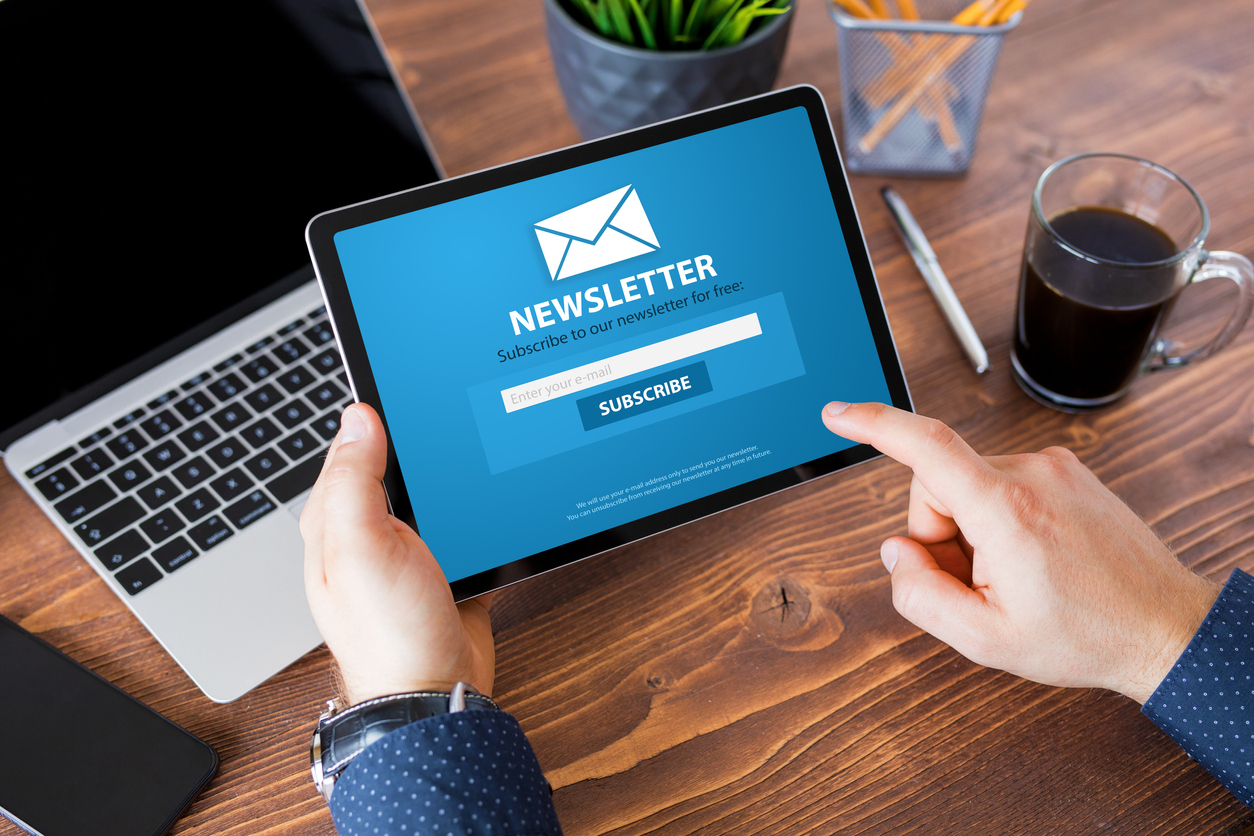 Layoffs are a sign of a fractured media landscape and the pandemic made matters worse—with 30,000 media jobs lost in 2020, according to outplacement firm Challenger, Gray & Christmas.
Another sign is the recent surge in paid Substack newsletters launched by laid off journalists or freelancers looking to bolster business when assignments are increasingly scarce.
Here's what you need to know to tap into the recent boom in independent paywall journalism, both as a part of your media relations outreach and your own brand journalism efforts:
1. Recognize that trust is driving the surge.
"Trust in the media has declined partly because it's harder to define what online stories are genuine and which have large advertising dollars behind them," says James Barrett, who started his newsletter Jimmy Rox this fall.
 "Journalists are storytellers," he adds, "and in an age where SEO, trends and clickbait rule the internet, our stories at times can become diluted on larger media platforms."
Consumers seek genuine information now more than ever, Barrett continues.
"It's easy to tell if a journalist writes about a destination they never visited," he says. "People are aware when an influencer is paid thousands of dollars to promote a hotel or even a really bad skincare product with a generic caption."
The solution, he says, comes down to journalists taking matters into their own hands.
"Sites like Substack give journalists an outlet to build their own platforms where they can express themselves freely to readers who want to listen," Barrett explains. "It's a two-way relationship that has been lost. For example, I started my newsletter because I wanted to tell stories and share travel tips in a down-to-earth way that I don't believe would fit into the brand voice of big publications."
[Related: Learn more from James Barrett and others in NYC at Ragan's May 11 "Media Relations & Measurement Conference."}
2. Realize that Substack is just one platform among many.
With years of experience writing for outlets ranging from Cosmopolitan to Popsugar, Barrett created his own website and distributes through Flodesk instead of Substack.
Other alternatives to Substack include Upscribe, Patreon, Medium, Ghost, Buttondown, MailerLite, Revue and Mighty Networks.
"I don't use Substack because it's more B2B oriented and my newsletter is consumer facing," he says. "I design my emails with photography, fonts and other format tools within Flodesk that give me greater creative control. Flodesk also doesn't charge you based on how many subscribers you have, while other [email] platforms such as MailChimp and Constant Contact do."
So far, so good. In the past six months, his free weekly newsletter has grown to 2,300 subscribers with an open rate above 45%.
3. Revamp your media lists.
Plug-and-play media lists usually include larger outlets or freelancers working with them. They don't always include independent journalist sites, which means you could be missing out on influential voices if you're not customizing yours.
"PR teams can benefit from pitching or partnering with newsletters as they usually have loyal and niche audiences that are looking for actionable content versus just a sponsored social media post," Barrett says.
So what should you be looking for when working with an independent?
"Ask for their media kit," Barrett says. "Just because they're independent doesn't mean they can skimp on this. It should tell their story, showcase their numbers and offer ways to work together, including rates for everything from a simple add to branded content in a story."
"Look at their open rates and number of subscribers," he adds. "A good number for a newsletter is 1,000 subscribers. If a newsletter had 50,000 subscribers with only a 5% open rate, that isn't a good investment for a brand. It's quality over quantity."
4. Revisit your content mix and launch your own.
"I foresee a boom in newsletters — not only for journalists, but for thought leaders in any industry," Barrett encourages. "With websites like Substack doing all the heavy lifting so you can focus on the writing, why not go for it?"
His advice before making the jump:
Rethink your audience: "Your audience isn't just consumers 21-35," says Barrett. "The more specific you are in targeting, the more successful your newsletter will be. Your newsletter shouldn't be for everyone. Carving out what you want to say begins with who you want to say it to."
Narrow your niche:"The travel space is obviously very saturated," he says as an example. "We've all seen beautiful images and the most popular attractions, so ask yourself how your content is different. What is going to make a reader click to open your email and actually read it? There's no fluff or first-level thinking in email marketing."
Embrace being snackable and of service. "I think about snackable content and service journalism every time I plan a post," shares Barrett. "'Snackable content' is a no-BS story and my writing style is more concise for a newsletter than for an online publication. I define service journalism as using personal stories to ladder up to action points for the reader. An example for me would be a topic like, 'How to create an honest, budget-realistic travel itinerary.'"
Brian Pittman is the Dean of Ragan Training a Ragan Communications event producer. For more information about Ragan Training, contact him at brianp@ragan.com.
COMMENT