4 ways lesser-known universities can stand out among the big dogs
Even smaller schools can be heard.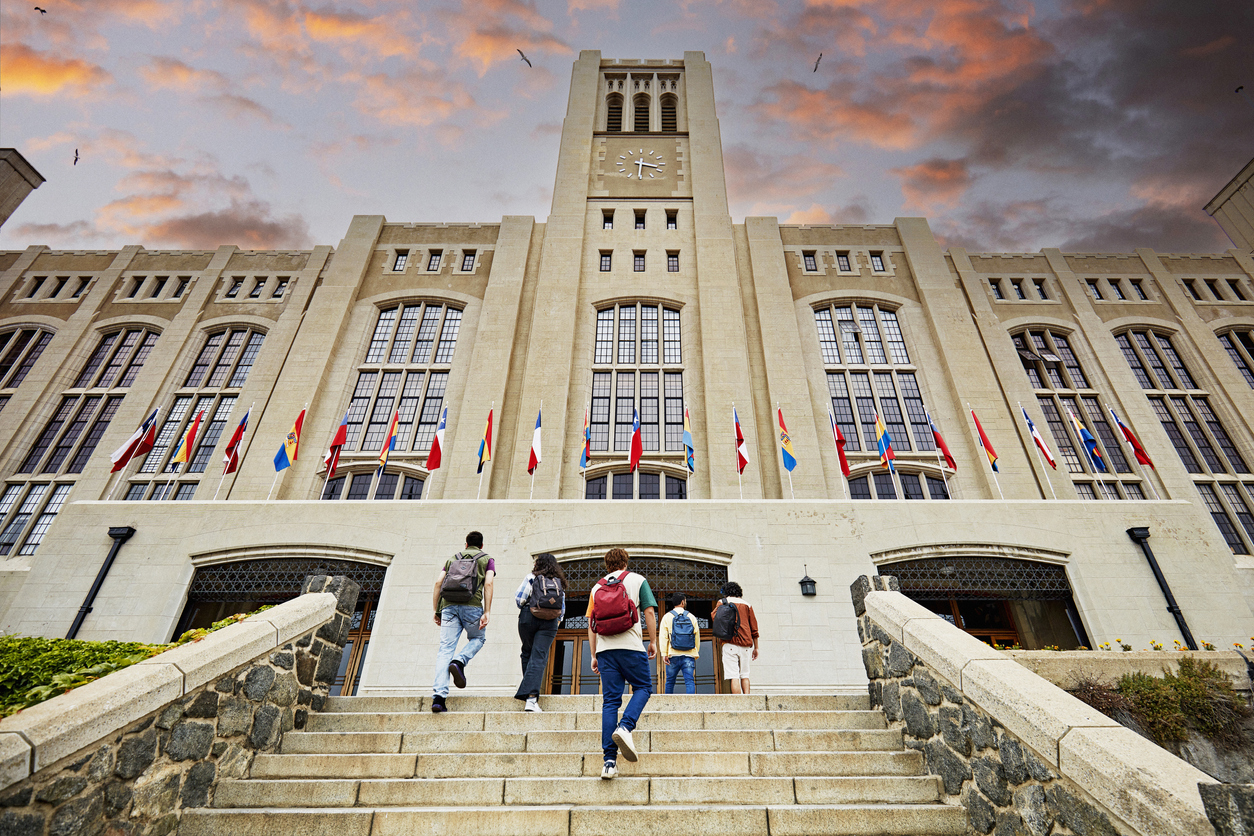 Dustin Siggins is founder of Proven Media Solutions. 
Every PR professional's nightmare is a client or boss who wants a Washington Post feature story, an appearance with Oprah Winfrey and a gazillion visits to their website.
And get it done by next week, please. 
Managing expectations is a critical skill under these circumstances, such as by a) explaining that hockey stick-style brand growth doesn't happen overnight, especially in saturated markets, and b) laying out a plan to break through the media noise with metrics of success along the way.  
These thoughts came to mind recently as I was writing about the University of Chicago's $13 million payment to settle financial aid price-fixing allegations. It was a black eye for the university and the other 15 "elite" schools included in a class-action lawsuit … but it also created an opportunity for colleges and universities without major name recognition to reach and influence target audiences more quickly. So-called "elite" schools receive disproportionate media coverage, have huge marketing budgets and communications teams, and can tout new programs and big-name professors; while community colleges and non-flagship four-year state schools have to break through bias and stigma to prove their legitimacy. 
But these schools can offer the same educational quality and job opportunities, often for a lower price, as the big schools. They just need to get the word out. 
Here's how: 
Don't try to swim with the big fish; dominate your smaller pond 
Less-known schools with significant impact in industry niches or geographic regions should be proud of their smaller pond. Not everyone needs to compete against the sharks in the sea. Let the sharks eat other alive while you build relationships with employers, influencers, media, community and industry leaders, and other important stakeholders. 
There are several benefits to this approach: 
Fewer resources focused more effectively can have an outsized positive impact, especially when the competition is elsewhere. Purdue University was already a significant school before former President Mitch Daniels took the reins. After 11 years of frozen tuition and a narrow focus on building a nationally-recognized STEM program, Purdue

saw huge increases

in student population and relationships with key STEM-related employers. 

It's easier to build relationships with the right employers because – contrary to popular rumor – many hiring managers don't care about the fancy letters on the diploma. Spokespeople for two large technology companies

told me

what matters far more are talent and desire – even in specialty industries like national security and IT.

 

Messages stand out more and reach target audiences better when they are narrowly tailored. For example, prospective students and their parents dread large student loans, so schools that are not well-known have the opportunity to

show

how students will receive a great education and have the fast-track to a great job without a large debt load. 

 
Create a veritable rainfall of positive news 
Big opportunities rise and fall – but hockey stick growth happens when the foundation is solid. Colleges and universities have hundreds of opportunities each year to achieve the "drip, drip, drip" of good news that most PR experts envy, such as: 
Student success stories, such as winning inter-school sports, academic, and music competitions.

 

Graduates getting great jobs…and employers bragging about those students.

New hires and partnerships.

Grants and donations from alumni, businesses, non-profits, and government agencies.

Events, especially ones that bring key influencers together.

Graduation ceremonies.

 
Good news begets good news … and primes your target audiences to make the choice(s) you want when opportunities arise.  
Create promotional partnerships 
Earned media is powerful in part because it includes third-party endorsements of a message or narrative. Self-promotion eventually becomes background noise at best – and unbearable bragging at worst. 
Partnerships alleviate this problem because target audiences hear the same message in different ways from diverse mouthpieces. Good news becomes: 
Hiring announcements on the college's website and social media…and the employer's platforms.

 

High-profile events that are in the local paper because of the regional Chamber of Commerce and in trade outlets because of two industry sponsors. 

Ads getting through to prospective students and their parents because they can see the path to success.

 

Alumni seeing how their donations of time, expertise, and money are making a difference.

 
Don't forget about data  
Every PR pro knows that stories sell better than numbers. That's why anecdotes lead articles; and it's why data is often wrapped in a storytelling sandwich. 
But facts are also the foundation of trust. The smooth-talking guy had better put his money where his mouth is to win the girl's heart, and the right data drives home claims made in a communications campaign. 
For smaller, or simply lesser-known colleges and universities, these data points can include: 
Low debt compared to national averages and elite schools.

 

What students do with their savings, such as buying a better car, putting a bigger down payment on a home, or starting a retirement account sooner. 

 

Rates at which students get jobs in their degree field – which is a lot easier when students don't have debt forcing a choice on them.

 
Hockey sticks happen when the time is right 
Nobody can predict when the competition will have a scandal, go bankrupt, or simply miss the obvious opportunity. But the well-prepared brand – whether it's a school, a pizza shop, or a tech firm – will be ready to turn that mistake into long-term, sustainable hockey stick growth.  
COMMENT