5 components to a successful PR mentorship program
Consider these tips for building your bench of comms talent.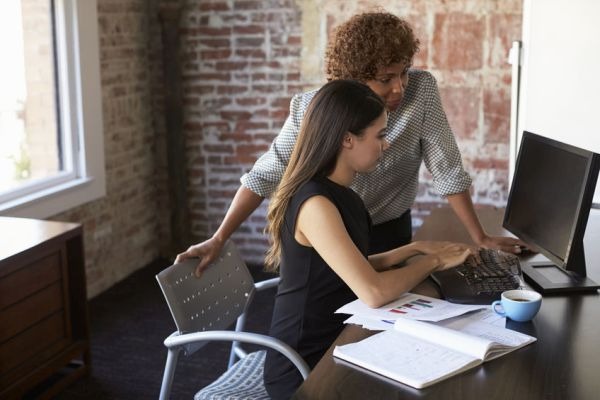 As PR firms reflect on key lessons learned during the pandemic and begin returning to the office, investing in employee professional development and career growth should be a top priority.
At RH Strategic, we understand our people are the most valuable asset; they are our differentiators, our culture, our everything. Attracting and retaining talent is the most important priority for our firm. This guides our investment in company culture and in providing opportunities for developing talent.
Our Mentor-Manager program combines the unique benefits of mentorship (nurturing, coaching and championing) with management (feedback and advocacy). Through this model, each employee is paired with a mentor-manager, who is more experienced in their career and is a guide helping their mentees, helping to set professional development goals, navigate opportunities and overcome challenges to reach those goals.
For the past three years, I've had the privilege to be a part of this program as a mentee and a mentor-manager. Today, I lead this program with great passion because of the value I have received from it and what I have seen others gain from it.
These are the lessons learned from the program and five key components that fuel its success:
Go-to advocates: We are each other's champion. mentor-managers are not responsible for going through to-do lists or discussing account activity. Instead, they are dedicated advocates helping Mentees reach their professional goals. Together, mentor-managers and mentees discuss progress toward growth objectives and best practices to navigate challenges along the way.
Clear pathways for growth: There should be no guessing about career growth. Mentor-managers connect with mentees regularly, often weekly, to discuss clear growth pathways with a roadmap to achieving career goals. Mentors-managers have been in mentees' shoes and can guide them on expectations for each role, allowing employees to know what it takes to reach the next level.
Continuous feedback: The days of receiving feedback once a year during annual reviews are over. Employees need ongoing feedback to ensure they are meeting goals and expectations and remaining on the path to success. Mentor-managers check-in with mentees' account managers and teammates regularly to further champion and celebrate accomplishments, while also collecting constructive feedback on opportunities for growth.
Quality time with senior leadership: In addition to regular meetings with mentor-managers, each staff member meets quarterly with senior leadership in sessions dedicated to discussing how the firm can best support each employee's unique career goals and growth at the firm. Quality face-to-face time with leadership instills value in each employee and empowers them to share ideas and goals.
Management and mentorship trainings: Mastering management and mentorship does not happen overnight. It is vital to host regular training sessions to equip mentor-managers with the tools and techniques to be an effective advocate and guide for mentees.
Through my experience with the program, I have found this model to be successful in helping staff members reach long-term goals and navigate PR careers, all while helping them feel connected to the culture and supported by the firm.
Sam Garrard is an account supervisor at RH Strategic.
COMMENT