5 crisis comms lessons from the Buffalo Bills response to Damar Hamlin
Put people before profit. No matter what.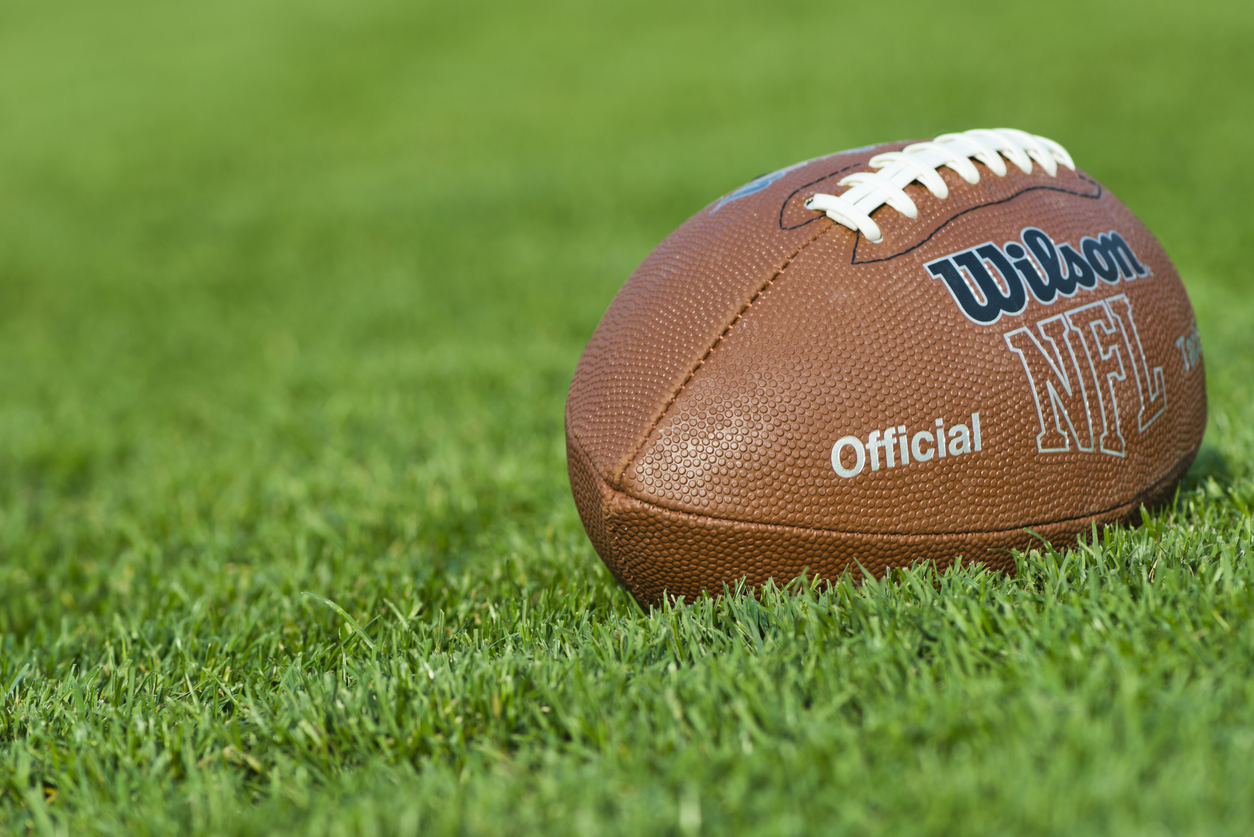 #LoveForDamar
That trending hashtag runs deep with compassion and humanity — the two driving forces at the center of every decision the Buffalo Bills made on Jan. 2, when safety Damar Hamlin collapsed on the field during a Monday Night Football game.
As a crisis unfolded live on national television, the Bills did something every organization should do: They put people before profit.
Hamlin's teammates, coaches and opponents put him first. A person before a player, a son and brother before a pro athlete, a 24-year-old human who nearly lost his life while doing his job. Their priority that evening — and every day since — has been Hamlin's safety and wellbeing.
People before profit. In every crisis. No matter what.
It was apparent that Buffalo Bills coach Sean McDermott kept that top of mind when facing his internal audience: the players who were witnessing and experiencing a tragedy firsthand. To expect them to carry on and play would have been inhumane and tone-deaf, especially in a moment when Hamlin's prognosis was unknown. McDermott knew that, and he protected both his team and Cincinnati Bengals players.
With several audiences to serve in the that moment, the Bills had their priorities straight. From fans to players and even sponsors, Hamlin and his teammates came first. What to do about the game could wait, and even updates about Hamlin were provided only once the team knew they had something to say.
Most businesses don't experience a crisis in front of their consumers and target audiences in real time. The Bills did. Talk about an added layer of pressure. The team's decisions offer several tips business executives should adopt for their own crisis communications playbook.
Here are five crisis communications best practices the Bills showed that will help your company when it needs to act in a crisis.
Lead with compassion: Regardless of what your organization does, it's people who you're serving and people who make your company function. So put people first. Period. Fans were pumped for the Bills/Bengals game — a primetime matchup with massive playoff implications for both teams. But when a player faced a life-or-death situation, the billion-dollar side of the game took a backseat for fans and players on both sides.
Awareness is key: The Bills knew when to prioritize people over the profession and profit. In the heat of the moment, it can be easy to make quick a decision that turns out to be a critical miss. If the Bills had made the decision to resume play, it would have put them in the spotlight as insensitive and greedy, putting the players in the spotlight as simply machines, replaceable and there to drive entertainment and profit. The focus needed to be on Hamlin's health and safety, as well as that of the other players. And for the teams on the field, it was.
Timing is everything: The game was first suspended and then ultimately canceled, breaking the standard protocol of a brief delay after an on-field injury. ESPN announcer Joe Buck reported that players were "given 5 minutes to, quote unquote, get ready to go back to playing. That's the word we get from the league and the word we get from down on the field, but nobody's moving." The NFL got some flak for that purported call and for the hour it took them to officially suspend and then cancel the game. Perhaps that decision could have been made faster, but after layers of coordinating communication in front of a national audience, it was the right call.
Communicate regularly: The Bills issued a statement overnight about Hamlin's condition, but only once they had an update to share. The next day, they gave an update to fans in order to prevent speculation and they've continued a steady cadence sharing factual updates as they receive them. Your audiences need communication regularly and often. Share what you know, even if it's just to say there's no update yet. You owe it to your audiences to keep them informed — and this includes internally (employees, leadership, board of directors) and externally (customers, vendors, sponsors, media). Most of them are your loyal ambassadors. They care about your brand, and it's up to you to make sure they're aligned with you both during and after the crisis. A lack of communication could lead to speculation, leaving people to fill in the blanks on your behalf.
Have a plan in place: You can't predict when a crisis will strike. Be prepared. Draft a plan with mock scenarios and draft as much of the protocol as possible for resuming business operations to their pre-crisis state. Identify your crisis leads. Who will help you through the situation and lead the company or organization through the lifecycle? Who will be your spokesperson? What's your communication timeline? What are your communication channels? Outline as much as possible so you have a place to start when you need to act quickly. The Bills had a player advantage with McDermott at the helm. His compassion carried over into his leadership, where he led with his heart to drive decisions that supported the entire NFL.
Crisis communications can be intimidating and daunting for many business leaders, but it's a nearly guaranteed part of the job. Following the tactics and strategies displayed by the Bills will support your efforts for the most effective outcome.
Crisis brings clarity. Even if you aren't a Bills fan, you can't deny the perspective found during this crisis, including respect for the leadership who navigated it with the skills of a pro athlete.
It's been really something to follow not only Hamlin's remarkable recovery but also our emotional response to the game and the celebration of humanity that has grown out of this moment. As a crisis communications counselor, it's always interesting to see how companies come out in the end. The Bills moved from crisis to contingency in less than 24 hours, and in less than one week, they've become the impetus behind a campaign built on love, resilience and unity that will last for a long time. #LoveForDemar #LeadLikeMcDermott #GoBills
Nadine General is managing director of communications for Dixon Schwabl + Company. 
COMMENT
2 Responses to "5 crisis comms lessons from the Buffalo Bills response to Damar Hamlin"
Ronald N Levy

says:

The writer says to "put people before profit no matter what" but is that fair to our employers? Are they as entitled to hope for good profit as we are to hope for good compensation?

How about the people who get the profit—are they less deserving than
other people? If you were hiring, would you pick someone who looks down on profit?

Since there's no limit to how much we can spend on the environment, how many days of vacation pay we can allow and how little we can pay our executives, is it even POSSIBLE to put people before profit no matter what?

Look at what we can do for our customers, employees, stockholders and good causes if we find ways to increase profits? There are lots of words we are not supposed to even utter—the f-word, the n-word, the c-word and more. Let's hope no one wants us not to use the p-word. Should it be okay to want, as most people do, love, achievement and profit? And to put profit ahead of people who may want compensation for themselves but sneer at profit for others?

Imagine the writer saying to a top supervisor: Boss, I appreciate this job and I want to suggest ten ways we can put people before profit.

Sari R.

says:

I see that you failed to read the article other than the opening paragraph and/or sub headline. First of all, this is referring to an abnormal situation where a young football player almost DIED on the field during a televised game. He remains in critical condition even now. Profit should NEVER outweigh an employee's life. If it does then your company needs to do some serious restructuring. What the Bills/NFL did makes the most logical sense. It was a traumatic event for ALL watching, including players, faculty, AND the consumer, the fans. If the NFL decided to continue the game, there would without a doubt be walkouts by faculty and fans alike. At the the end of the day, a company is just a company, but a person's life is priceless. There is nothing wrong with making money when the means are appropriate, but not when life or death matters are at hand.

If you are going to make a comment, at the very least read through the article first. Plus, comparing the word "profit" to racial slurs is incredibly tone-deaf and distasteful.