5 signs that it's time to hire a social media project manager
If you're working harder and harder and not seeing results, read this.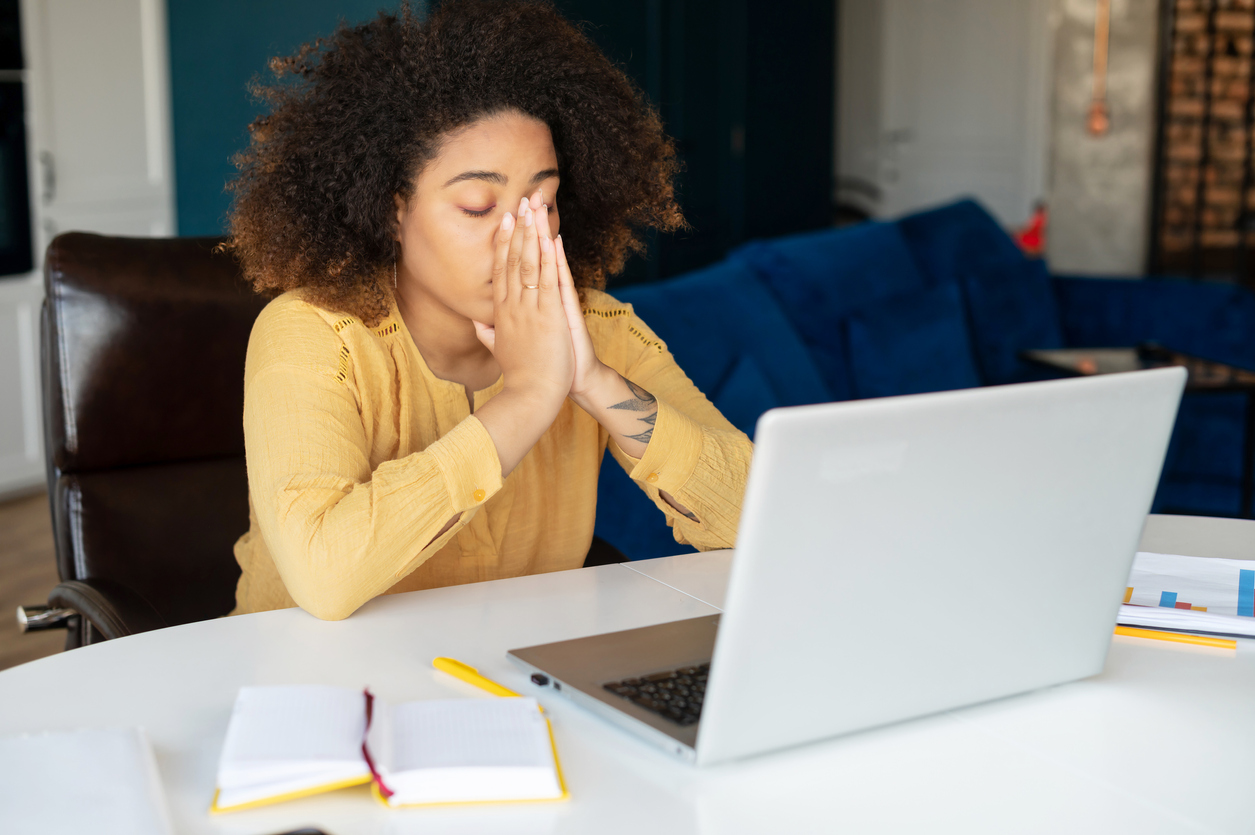 Have you been waiting for a sign that it's time to approach your social media campaigns with less stress and more success? As planning for the new year approaches, it's time to start thinking about your next big social campaign and how you're going to make it your best yet.
Two words: project management.
It can take a village of team members across different departments to collaborate effectively and get the best results from a social media marketing campaign -– or, one project manager. Unlike a social media manager who focuses on high-level strategy and overall account
management, a project manager is entirely focused on the project or campaign at hand. It's their job to keep everyone organized, remove blockers and keep the team (including the social media manager) on track to deliver whatever the project entails on time and on budget.
Wondering if a project manager is what your next social campaign needs to succeed? Here are five signs that it's time:
1. Missing out on time-sensitive opportunities.
The best way to grow and engage an audience is with timely, useful content. If you find that time-sensitive campaign opportunities such as ones that are holiday-dependent or even the latest viral trends are being missed out on, being able to properly manage all components of a project can provide a leg up. You need hurdles to be cleared instead of running into them.
Leave it to a project manager to keep time-sensitive opportunities on track, set realistic deadlines, field requests from other teams, and overall help avoid last-minute scrambling that can hurt timely campaigns with otherwise great potential.
2. Your browser tabs have tabs.
Browser tab hell — we've all been there. Keeping tabs (pun intended) on specific research, files, or just plain inspiration, is clutter that can wreak havoc on executing your next big campaign idea. It's no secret that those who work in social find themselves being more than just a marketer. They also have a hand in design, customer care, public relations, sales, and so much more, so it's easy to see how trying to juggle it all can create a mess. A project manager's job is to consolidate the clutter so you can focus more on getting things done, than getting things organized.
3. Feeling the burnout. 
Despite the growth of social and the number of businesses tapped into it, social media teams are often still small and feel burnt out as a result. If you are feeling exhausted, negative about your job and struggling with professional efficacy (symptoms of burnout, according to the World Health Organization) on an ongoing basis, hiring a project manager can help. It's critical that social media teams have work-life balance and the ability to unplug from the online world to maintain creativity and the drive to test and experiment with campaigns–both integral to project success. Project managers alleviate coordinating work and daily tasks on projects, but also help motivate and keep an eye on the social team's
bandwidth and well-being in the process.
4. Not seeing results.
If you're consistently not seeing the results you set out to achieve for campaigns, it might be time to hire a project manager. Social media marketing is data-driven, and not just about creating eye-catching content. Time must be invested into in-depth monitoring on an ongoing
basis to test and find the most effective tactics for your next campaign and make predictions that maximize reach. You can't dedicate the time needed for this if you're stuck working on all the things that could be better left to a project manager. Unlike a social media manager
whose focus should be on company-wide goals and overall account success, a project manager can make campaigns more successful results-wise, because success for them is entirely project-based.
5. You try to do it all, but can't do it all. 
Even if you're trying to do it all, you can, but it's not sustainable long-term or good for growth. If you're consistently missing out on time-sensitive opportunities, feeling burnt out, and not seeing results, all of these signs point to needing a project manager for upcoming social
campaigns. With a project manager on board for your next campaign, they handle the additional (but just as crucial) coordinating, and tasks like motivating team members and managing timelines, budgeting, and scope of work. This way, your social media manager can focus on high-level strategy, and the team can focus on the skill-focused tasks they need for the campaign to be a hit too.
Social will continue to play a big part in business success. This is exactly why keeping a social campaign running as smoothly as possible should never be an afterthought. Hiring a project manager or even investing in a project management platform built specifically for the type of work you do is one of the best ways to ensure future campaigns continue to contribute to business success and growth and are fulfilling for the teams working on them in the process, too.
Darryl Villacorta is the social media manager at Teamwork. 
COMMENT
2 Responses to "5 signs that it's time to hire a social media project manager"
Haleh Field

says:

How do you hire a social media project manager? Not sure where to look for one!
Any suggestion would be appreciated.

Great question, Haleh. Here are a few anecdotal suggestions based on a number of factors including but not limited to budget, time, resources, scope of work:

Large-scale, commercial:
– Upwork, https://www.upwork.com/
– Fiverr, https://www.fiverr.com/

Everything in-between:
– LinkedIn
– Any freelance community: Reddit, Facebook Groups, etc.
– Personals: Craigslist, Facebook Marketplace

$Free.99:
– Your personal network!

Each have their pros and cons so your miles may vary, but I hope this helps!

– Darryl Villacorta, Teamwork