5 tips on how being purpose driven is good for business   
Tell more connected stories.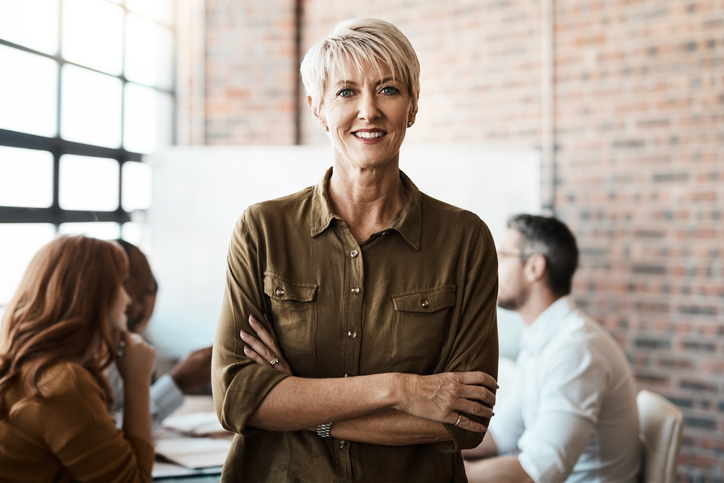 What does purpose mean to an organization, business or brand?
Everything, especially when it comes to standing out in a busy, oversaturated marketplace.   
The need to have a clearly defined purpose is growing by the day as eager customers and future employees want more than a good product to buy or just a steady paycheck.  
During Ragan's Strategic Communications Conference this past fall, Victoria Baxter, senior client partner, ESG & Sustainability at Korn Ferry, spoke about the potency of purpose and using it to capture the attention of stakeholders.  
With purpose in mind, consumers and citizens are looking at the private sector to do more than "sell products and make money," Baxter said during her presentation.  
 "That is something that has been growing statistically year after year," she adds. Baxter's presentation, "Cultivate and Communicate Purpose: Building an Authentic Brand in the Public and Press," aims to strike a chord with PR professionals attuned to helping their client or company stand out among fierce competition.  
Baxter said that "we've turned the corner a couple of years ago" from people saying that they would buy brands that are purpose-driven to actually buying purpose-driven brands.   
"When I'm talking about purpose, I'm really talking about business-aligned strategies through your business where you are advancing positive social and environmental impact," Baxter, who has helped Fortune 500 companies improve their corporate brand, noted. "There's a lot to be done with purpose." 
"We're also talking about trust, we're talking about sustainability, we're talking about culture," she said. "They're similar things, but not exactly the same thing."   
While Baxter gave nearly 30 minutes of sage business advice, the top tips from her talk can be found below:  
Retire the definition of purpose as the, "Reason for being beyond making a profit," because it keeps purpose solely in the marketing sphere. It's a collective companywide message at the core of a business strategy.

Defining one's purpose can be simply centered on going beyond finding the bottom line. How do companies succeed and maintain long-term growth while being a "positive impact on society and the planet"? Once that's figured out you can build from there. While building customer retention, employee satisfaction is on the line, too. Dubbed the "Great Reflection," (the cousin of the Great Resignation) many employees left jobs with little to no purpose defined,

Gartner

reported.

Attracting a larger segment of Gen Z or standing out in the marketplace doesn't have to be laborious. Care what they care about and put yourself in their shoes. Think about beefing up your company's purpose and sustainability issues. This demographic, born between 1997 and 2012, is highly interested in sustainability in the long run.

 

Companies need to tell more connected stories of purpose to their primary audiences of customers and employees. "Speaking in the right language to the right audience" conveys the message that a company is unified and clear on its mission and vision. This is important when building on a platform of purpose.

Watch out and ensure that words and actions are always aligned when purpose-building. A too-general purpose, or one not related to "business realities" spells disaster along with a missed opportunity to tell one's story properly. Essentially, make the first impression count.
 Find more information on purpose-driven comms at Ragan Training click here.  
Sherri Kolade is a writer at Ragan Communications. When she is not with her family, she enjoys watching Alfred Hitchcock-style films, reading and building an authentically curated life that includes more than occasionally finding something deliciously fried. Follow her on LinkedIn.  
COMMENT
Tags: Business purpose, Korn Ferry