6 lessons from journalists after a year of COVID-19
Lisa Camooso Miller interviews media pros for her podcast, The Friday Reporter, getting a behind-the-curtain peek at their work and how PR pros can offer them what they need.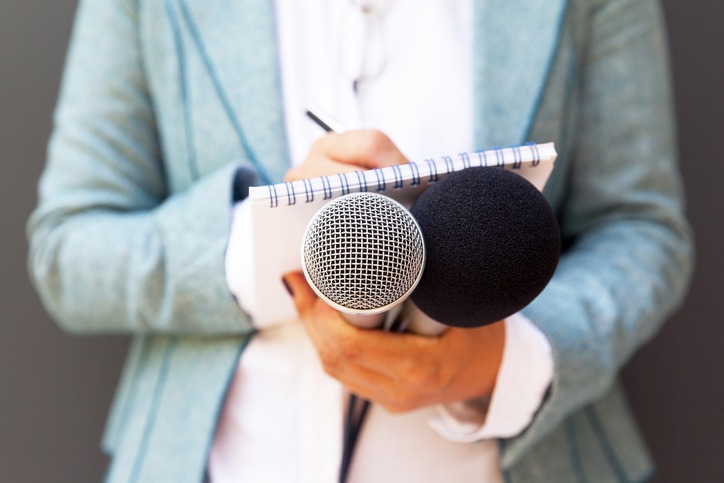 After nearly a year of pandemic-induced work from home, I grew concerned that I had lost touch with the colleagues with which I work the most: reporters.
So, I launched The Friday Reporter—a podcast where the public affairs professional (me) interviews members of the media.  With over 20 episodes recorded, there are a few facts I've uncovered that I thought might be useful to share.
1. Research in advance.

When asked what pitches are the most successful, reporters said flacks who do their homework are preferred.  Spend a few minutes understanding the reporter's specific beat.  Read some of the stories they've previously written.  Then find a way to make your pitch tailored more closely to what they cover.
2. Email is still preferred.

The digital age has rendered the telephone obsolete in so many ways. While it might seem like a follow-up phone call would be useful, reporters find that calls that come in while they're writing can be distracting, and could derail them from their thought process. So, though emails can go unanswered, they're still the best means of connection for many of our media colleagues.
3. Reporters need permission to appear on a show.
Until I began asking members of the media to come on my podcast, I had no idea that they had to get clearance for every interview that they grant. So many of my colleagues had to get approval from the publication or network's corporate communications department before being a guest. Just like us, they need permission to "go on the record."
4. Not all start as journalists.
While we instinctively know that people arrive at their career path in various ways, it surprised me to know that not every reporter I interviewed was the editor of their student newspaper.  In fact, some served in the military, some started in public relations—and some fell backwards into the news story business altogether. Get to know a little about the reporters you work with. It also makes for easier conversations when you do need to land a pitch.
5. Get a recommendation.
Some of my most successful connections with media have come from other members of the media. In other words, if I really need to tell The New York Times a story, but I don't know the reporter covering the beat I need to pitch, I'll ask a colleague I do know to make a recommendation.  The reporter is far more likely to receive your email well, if it's come through the recommendation of another colleague.  It's a tactic that I've employed in the podcast, as well.  In every episode, I ask for a nomination for a future guest—and it tends to work just as well for getting guests.
6. They're just like us.

Finally, the one common thread in the conversations I had was the delicate balance of working, parenting and living life during a pandemic.  For the first time ever, reporters and flacks have been forced to do their work from home—with children doing school work in the same work space, the dogs barking, the paper products running low, the zoom calls blaring—all while donning a mask and dodging a deadly pandemic.
The Friday Reporter continues to be the silver lining for me, in an otherwise challenging time for our profession.  As I continue to learn more from my guests, it's my sincere hope that the podcast continues to be a resource for my colleagues in the public affairs and public relations space.
To learn more about The Friday Reporter visit the website here.
COMMENT