6 questions with: MILK's Shannon Heth
Shannon Heth shares what excites her most about the future of communications.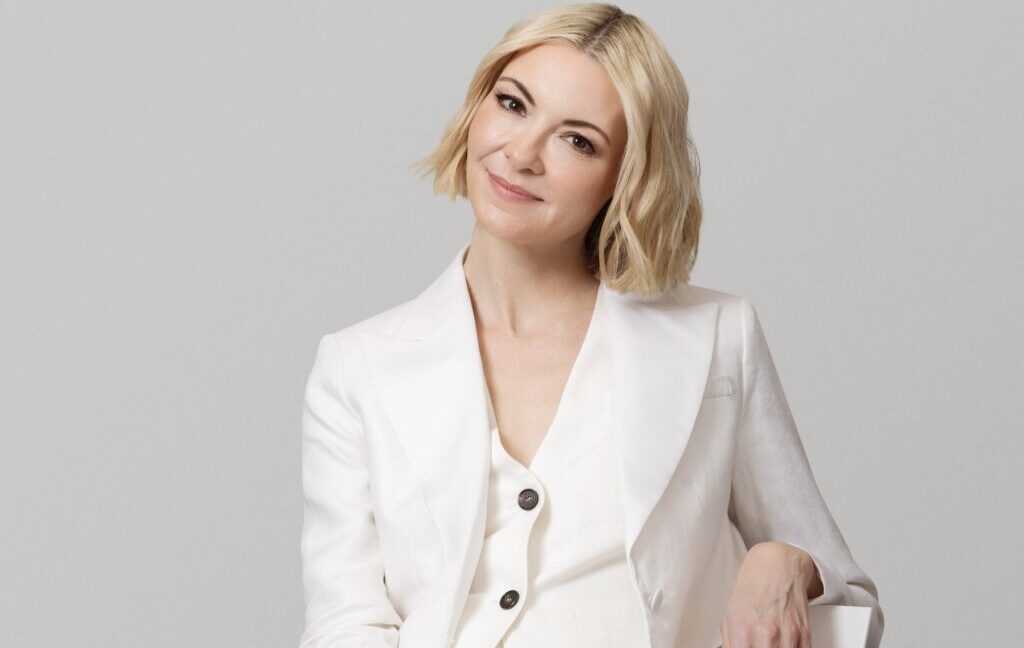 Founder Shannon Heth is a versatile communications expert, seamlessly combining smart thinking and creative storytelling in her role as the driving force behind MILK Creative Communications. Her unique ability to span various disciplines, including creative direction, PR strategy, art direction, copywriting, and business marketing, forms the foundation of an agency that unites strong strategy, compelling creativity, and tangible business success.
Heth has masterminded and executed campaigns, orchestrated media relations, designed events, and staged captivating stunts for an array of clients, including the Interior Design Show Vancouver, H&M, Fjallraven, Nespresso, Land Rover, The Vancouver Mural Festival and many more.
The founder's journey embodies a commitment to creativity, innovation, and resilience as she nearly lost all of her business during the pandemic. While navigating this rough patch, she honed her leadership skills and focused more on her agency to come back stronger than before.
We caught up with Heth to get her take on the future of the communications industry.
What book, podcast or other media do you recommend to other comms pros?
It's important for comms pros to stay up to date on current news and events to have a view on the world; for that I turn to The Daily and WSJ What's News. The Business of Expertise was a very valuable book for me when I first read it. I think communications can be a difficult field for people to understand because it's so highly specialized and takes a very specific skill set as well as years of experience to become an expert. Anyone who provides expertise should definitely read it to be reminded of how to effectively communicate why expertise is important and should always be valued. I also highly recommend Never Split the Difference by Chris Voss. As a former hostage negotiator for the FBI, Voss has insightful and easy tools that can be used in negotiations, whether with clients, brand partners, or prospective employees. 
What's your favorite tool you use regularly for work?  
Honestly, LinkedIn is probably my favorite. So much of what we do is relationship-driven, and there are so few degrees of separation between all of us, which is very apparent when you're on the platform. We use LinkedIn to connect with editors and writers, to interact with clients, to research new business leads, to share our agency news and achievements with our colleagues and peers — even to pitch to participate in this fantastic series by PR Daily! It's a wonderful community, and a great place to see what other agencies and businesses are up to. 
What excites you most about the future of communications?
I've been very excited by what feels like a renaissance in engaging with traditional media relations programs. More and more we're seeing briefs that are moving away from influencer-led, influencer-first campaigns. While I think there will always be a place for influencer content I'm a big believer in the power of media relations and using creative strategies to secure earned media coverage and in turn, public attention. 
What communications challenge keeps you up at night?        
Cancel culture. I've worked and lived through a few attempts at canceling that have very clearly looked and felt like they were motivated by attention, clicks, likes, and even PR for personal gain. Should brands, businesses and people be held accountable? Absolutely. However, this rush to judgment and trial in the court of public opinion, and the damage that can be done to people and their mental health when faced with harsh and sometimes unfounded, insinuated, unfair or occasionally completely false statements can be extremely difficult to experience. Effectively navigating clients through these challenges and guiding them so that they can find the light on the other side of the tunnel definitely keeps me up at night.                    
What's the biggest challenge you've overcome in your career?
Without a doubt, COVID-19. I lost 80% of my business almost overnight. It's been a long road back and we're still in a rebuilding phase but one thing that I'm very proud of that came out of all of that loss was the opportunity to really take a step back and look holistically at the agency, its structure and even my own leadership skills and where I needed to improve. I spent the better part of the pandemic working on two things that I felt were essential in order for the business to come back stronger than before: one was taking the time to define our agency's vision, mission and values; the second was investing in leadership coaching so that when we did become busy again I'd be in a stronger position to both build and lead a team. I'm a big believer in finding the learnings, insights and positives from difficult situations. 
 What is the best advice you've ever gotten?
Make decisions based on what's best for your business and your people, not your clients. It might sound counterintuitive for a service-based business, but decisions that make sense for your business and that support the health and well-being of your team will absolutely benefit your clients in positive ways. 
Isis Simpson-Mersha is a conference producer/ reporter for Ragan. Follow her on LinkedIn.
COMMENT