6 questions with: Muck Rack's Linda Zebian
Senior Director of Communications and Community at Muck Rack Linda Zebian shares her concerns about news organizations shrinking and what tool she enjoys for brainstorming.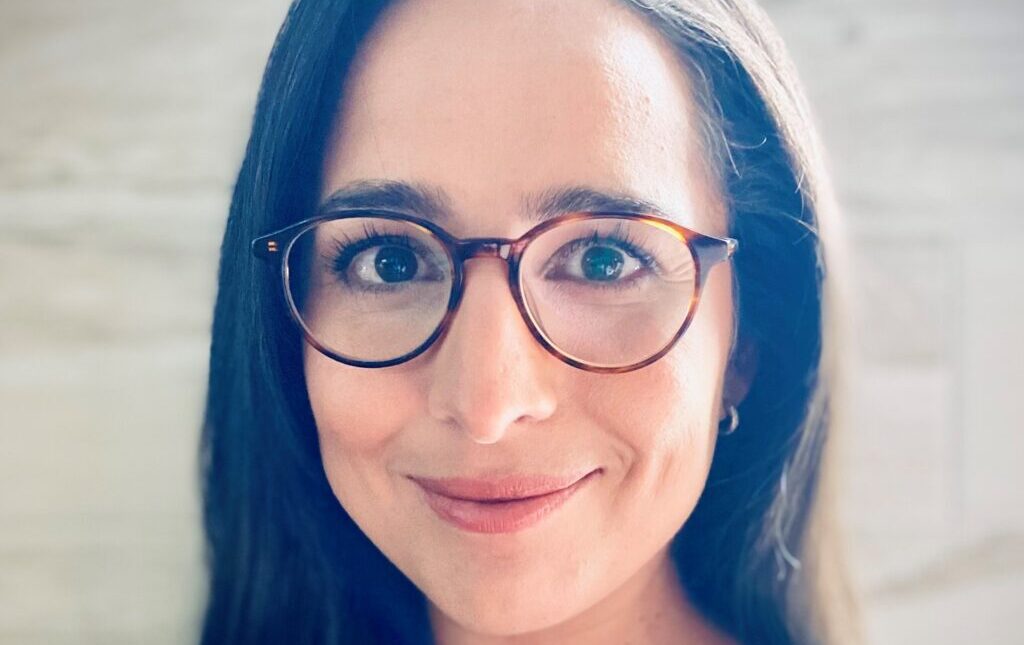 Linda Zebian, senior director of communications and community at Muck Rack, sets communications strategy for the company's enterprise, both internally and externally, including messaging, issues management, media relations, social media and employee communications, as well as partnerships and events.
She broke the traditional mold when she joined Muck Rack as its first-ever director of communications in January 2022.
We caught up with Zebian to get her thoughts on the future of the communications industry.
What book, podcast or other media do you recommend to other comms pros?
Zebian: It may not seem so obvious but I love Harvard Business Review. I like how the content is rooted in data and addresses the nuances of leadership as a role that really comes down to understanding people and being able to build relationships to get better outcomes.
As communications professionals, so much of our work is managing brand reputation and working in lockstep with the C-suite, so having a foothold on the issues business leaders care most about not only makes you a better communicator with the media but it helps you build trust and offer smart executive counsel.
[RELATED: Join us March 15-17 at Disney World for our Social Media Conference]
What's your favorite tool you use regularly for work?  
Muck Rack is fully remote so I couldn't live without Slack of course but for brainstorming I really like Miro. While I don't do as much pitching these days, I live by Muck Rack Coverage Alerts to make sure I'm aware of every press mention in real time.
What excites you most about the future of communications?
It feels like we're at a turning point in the industry as communications professionals are finally getting the recognition they deserve and the investment they need to do their jobs well. The importance of brand reputation, the inherent value of earned media in the marketing mix, and emerging PR technologies are proof positive that we're moving toward a new era of what it means to work in communications and PR. 
What communications challenge keeps you up at night?
Witnessing independent journalism continuing to contract. Seeing so many news organizations being forced to cut budgets and perform layoffs is really disheartening during a time when we need on-the-ground journalists more than ever. Fewer journalists is bad for society as a whole but also at the granular level for PR professionals and PR-journalist relations.                      
What's the biggest challenge you've overcome in your career?
Measuring the impact public relations has on business outcomes has always been and continues to be my biggest challenge. In fact, that was a major motivating factor for me when I joined Muck Rack as its first-ever head of communications last year. I've felt this void throughout my whole career and I was really excited to hear about their vision to build tools that professionals like me need to be successful when it comes to measuring and reporting on our achievements. It's been really great to see the communications function level up in terms of our value on the org chart in the past few years and I'm certain it will become even more elevated as we adopt even better metrics and analytics.
What is the best advice you've ever gotten?
General: Always be a rolling stone through life. Never be a pillar.
In communications: Always share your results. And don't downplay the work. For example, don't say, "XYZ publication covered our launch." Instead, say, "Our pitch to (or relationship with) XYZ resulted in coverage of our launch." It's a small nuance that can make all the difference when it's time to showcase all that you do to contribute to your company's success.
Isis Simpson-Mersha is a conference producer/ reporter for Ragan. Follow her on LinkedIn.
COMMENT