6 questions with: Tulani André of National Geographic
Tulani André shares what excites her most about the future of communications.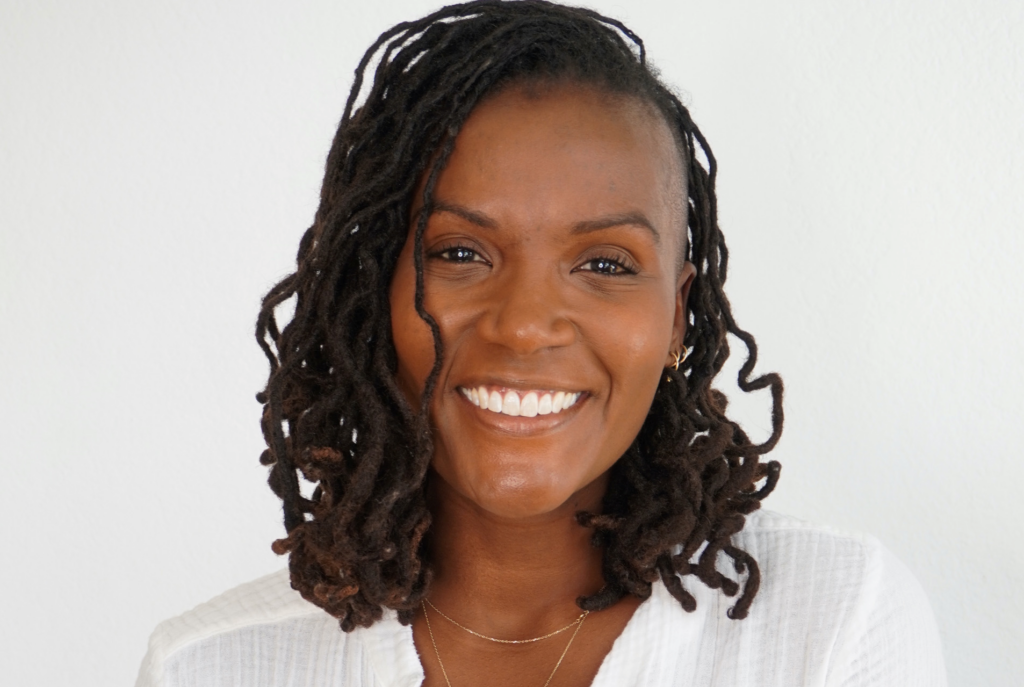 Tulani André, vice president of social media at National Geographic, masterminds social strategy and planning across various media platforms, including television, editorial, and magazines. 
 André's journey through the digital landscape spans over 12 years, taking her from bustling agencies in New York and Washington DC. Throughout her career,  André has crafted captivating narratives and marketing campaigns across diverse sectors, ranging from government and non-profit organizations to the glamorous world of entertainment and consumer brands. 
Ahead of her session at Ragan's upcoming Future of Communications conference, we spoke with André to get her take on the future of the communications industry. 
What book, podcast or other media do you recommend to other comms pros?
I think for any communications professional, it's really important for them to listen to the news on a daily basis. I personally listen to NPR Morning Edition every morning on my 5-mile walk so that I'm always up to date on what's happening in the world. The reason this is so important is that in social marketing and communications, we are putting out content, launching campaigns and having conversations online every day. Our jobs are extremely connected and highly visible, so it is vital to know about any big news items that can hold topics/themes that are important to avoid or moments or trends that your brand should highlight or play into. 
It's important for comms pros to take a 40-thousand-foot view of the news, comms and PR landscape on a daily basis so that you are speaking with fans and not just at them. So that you are playing into the nuances and looking for ways to use relevant moments that may arise. 
What's your favorite tool you use regularly for work?
I love using Slack because it provides an easy and quick way to share ideas, get approvals, talk through needs, or just chat about trends or big moments happening. Any platform that helps keep teams connected, talking and learning is a great way to stay creative and engaged at work. 
What excites you most about the future of communications?
The connectivity of marketing and communications campaigns is what is most exciting for me. Social and digital storytelling is something that continues to evolve and span across platforms. Meeting your fans, customers and general consumers where they are and in ways that they're already interested in can change a campaign. It makes partnerships and collaborations even more vital to success. 
What communications challenge keeps you up at night?
I'll be honest, I try not to let anything interrupt my rest, but if there was one thing it would be thinking of new ways to bring authenticity and engaging voices and stories into the social space with the work we do. How do we move from just celebrating people or histories during designated months or days, to celebrating them in a genuine and inclusive way year-round? How do we elevate and highlight the experiences and moments that make our world a beautiful and ever-evolving place to live? That's definitely something I think is worth losing some sleep over.  
What's the biggest challenge you've overcome in your career?
The biggest challenge I've overcome in my career is knowing when to walk away from a job that was not the right fit for me. A lot of times you can get into a job that you think you'll love, you're so excited, and then quickly realize it might not be the right position or company. You then worry that it's too soon to leave, or you have to "stick it out for at least a year" so that you don't seem like you're moving jobs too often or so that there are no gaps in your resume. The truth is, not everywhere is perfect for everyone, having the courage to look for a new job or leave one that truly isn't for you, can be difficult, but life and career changing. 
 What is the best advice you've ever gotten?
Not everyone is going to like you, and that's okay. I think we grow up wanting to be everyone's best friend or the most likable person in the room. The truth is, everyone, is living their own story, in their own moment and in a  unique way. You can't expect everyone to receive you the way you want. This goes for brands/companies/organizations as well, not everyone is your target audience, but there's always potential for growth and finding new people to meet and engage with. 
Join Tulani André at Ragan's Future of Communications Conference on Nov. 6-8. She will speak alongside communications leaders from AARP, Ben & Jerry's, IBM, The Home Depot and more.
Isis Simpson-Mersha is a conference producer/ reporter for Ragan. Follow her on LinkedIn.
COMMENT