6 ways to develop your international PR career
Finding common ground in international public relations.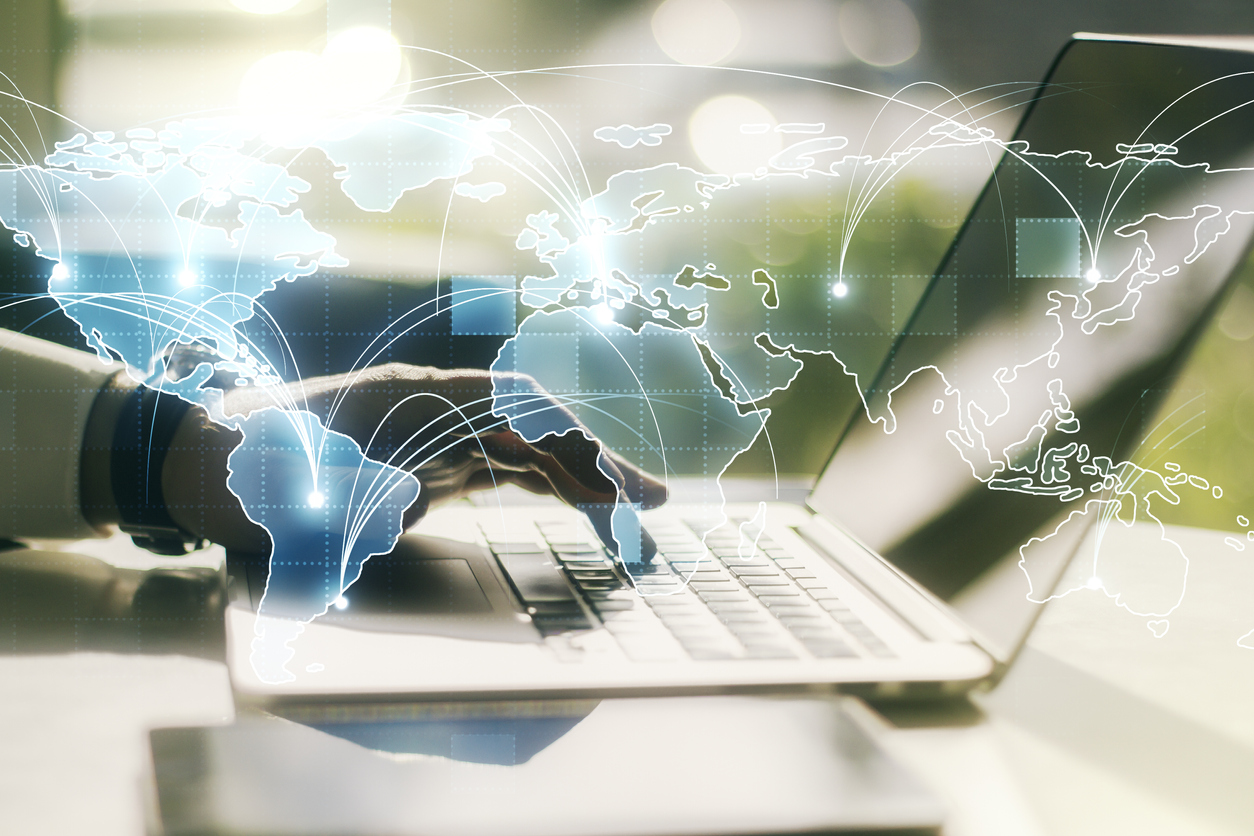 The global PR market is growing steadily, with experts projecting it to reach over $129 billion by 2025. As our world becomes increasingly more connected and focused on creating a single global community (over 63% of the world's population is online!), it's critical for PR consultants to understand how to connect with peers and audiences from cultures around the world.
I've successfully handled PR in many countries, so I have lots of experience connecting with international PR pros. My primary focus is in the U.S., the U.K., Spain, and Germany, so those are the markets I'll discuss when outlining how to find common ground with the audience in your international market of choice.
3 ways to find common ground with international peers
It's important to remember that each country has its cultural quirks. However, there are a few things that all international PR pros have in common. 
We want to make lasting connections.
Everyone has a common goal of creating warm, personable relationships with contacts and establishing an emotional connection between a company or product and its target region. 
We follow the "deliver above expectations" principle.
Every great PR pro is passionate about their job, regardless of where they're from. We all understand the importance of delivering above and beyond what clients expect.
We love having an extensive network.
Think "Six Degrees of Separation" here. Everyone is looking for common acquaintances, so it's always smart to network across cultures. 
Germany and the UK: A look at conservative markets
Both Germany and the U.K. have well-formed but more conservative and cautious markets. Germany's PR market boasts nearly 4,000 agencies and has seen a 6% increase to $398 million in the post-pandemic landscape. The U.K. has an even bigger, more profitable PR market: with over 71,000 PR professionals and 4.2% market growth to $3.78 billion (compared to a 4% decline last year), the market is bold and competitive. 
In both markets, it's essential to establish a personal connection. For example, in British proposals, it's common to have an entire slide outlining why they want to work with a company. When working with German journalists, it's wise to have a native speaker and to showcase client experience through in-person meetings. 
German and British contacts appreciate the use of traditional, conservative tools like affiliate marketing in the UK and press releases in Germany. Additionally, local markets must feel connected to your product or company.
When communicating with journalists in these markets, be polite and concise. When offering data, give relevant numbers and be prepared to "show your work." 
The U.K. is less competitive. Podcasts are considered a credible source of information, and TechCrunch is the "holy grail," so use both in your strategy.
For German PR, it's best to look for all opportunities to share expert news and content, whether through news media, niche media or social media like LinkedIn.
Spain: Handling emerging PR markets 
Emerging markets like Spain have a poor media landscape and often take a more laid-back approach to communications. Currently, there are about 15,000 communications agencies (including advertising, marketing and PR) in the country, and no studies of the Spanish communications market have been conducted since 2009, so there is a large information gap. However, 57% of Spanish companies have used PR consultants, and businesses budget an average of more than $270,000 annually for PR. 
In Spain, you need a native speaker, too. There are few English-speaking media outlets, so everything needs to be translated into Spanish or Catalan. There are also fewer media outlets, so adjust KPIs accordingly.
In more relaxed cultures, you can expect to send numerous follow-ups. One key difference is that it's okay to call Spanish journalists (in the U.S. and U.K., this is often frowned upon). Calls and WhatsApp are often the most reliable way to get answers, especially since many don't use LinkedIn or Twitter. 
Remember that these cultures typically have different working hours. Spanish workers start their day at 10:00 a.m., are finished by no later than 5:30 – 6 p.m. and take a long lunch. Only expect them to answer your calls or messages during their work hours!
The United States: A PR pro's dream 
PR pros know that the U.S. has the biggest budgets (average annual U.S. expenditures on PR are $6.6 billion!), the deepest understanding of why PR is important and a well-developed, dynamic market that has shown a 6.9% increase in market size and an average growth of 2.5% since 2017. 
Americans understand why they need PR, so offering services is easier. They're also willing to pay a premium for PR, so there are giant firms, boutique firms and everything in between. 
When dealing with U.S. journalists, remember that they handle work primarily via email. You can use Twitter (not Facebook!) for follow-ups but always start with email. Beyond news, columns and expert opinions, American journalists love a feature. They also prefer real-life examples and practical case studies, so stick with facts and real-world applications. 
Finally, because there's an abundance of media, it's essential to check domain authority. Just because you can get published doesn't mean the outlet is credible enough to be worth your resources.
6 steps to develop your international PR career 
Choose a market.
International PR doesn't mean PR everywhere at once. You'll most likely build a career in a particular region or country. Make this your starting point, and dedicate your focus to mastering that market. 
Study the cultural characteristics of the region.
Make it your mission to immerse yourself in the local culture as much as possible. I like to speak with locals and ask questions when I'm new to an area. I highly recommend Erin Meyer's book "The Culture Map" as a resource for PR pros in any region. 
Determine "who rules the roost."
Figure out which media outlets dictate the news cycles, set the agendas, and what they write about. Determine which companies are most respected, find out who is at the top of the hierarchy, and look into which industries are the most active in development. 
Familiarize yourself with popular outlets.
Read international publications, and get familiar with the journalists and outlets you're most likely to work with. For example, I start every morning with a Twitter feed and news from TechCrunch and Bloomberg. 
Develop a personal network.
You can't become a strong international PR pro by sitting in your home country. Personal meetings and face-to-face conversations with local journalists, investors and colleagues will help develop rapport and increase pitch conversion rates.
Be ready to only get paid for results.
In the early days of building my international PR career, I knew I had to earn my place in the scene. It's unprofessional to study for clients' money, so for the first six months, I only received fees for delivering measurable results.
Dina Mostovaya is a global communications consultant with 15+ years of experience and the founder of Madrid-based consulting firm Mindset Consulting. Her client list includes established companies from the Fortune 500 list such as Microsoft, PayPal, and eBay as well as world-changing startups and VC funds in the United States, Great Britain and across Europe. Follow her on Twitter and LinkedIn.
COMMENT