7 communications lessons from air travel mask rules
A PR pro reflects on her recent travel and how messages about masks are being delivered and received as the COVID-19 pandemic lingers.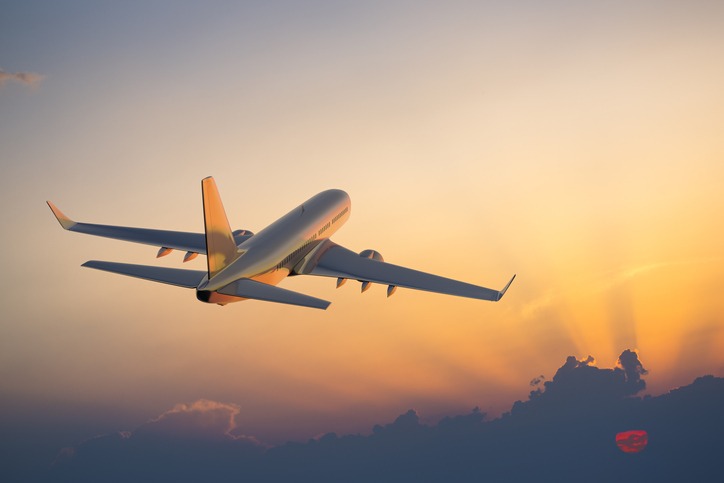 I've traveled on commercial airlines seven of the last eight weeks. I've been in large-market airports and smaller markets with regional service. And what I have noticed about that time are seven lessons that any communicator can put into practice when trying to get information across to critical audiences.
Federal guidelines now require masking in all aspects of commercial air travel, and these policies must be communicated to stakeholders across the spectrum, from early mask adopters to those less likely to believe in masks' efficacy and reluctantly mask up to fly.
And while universal mask rules have been incredibly hard to enforce and have become politicized across the nation, the vast majority of those traveling by air are complying.
While communicating information to disparate groups like this can be fraught with challenge, these seven strategies, applied with uniformity across the country, have helped ensure understanding and compliance.
1. Message consistency. The message, across multiple platforms, was always the same. "Federal aviation law requires the use of masks…" No extras, no complexity—just one simple directive.
2. Authority. There's a difference between nice to do and must do. In this case, many messages incorporated the words "Federal government," "Federal Aviation Administration," or "Federal law requires." Most people inherently are drawn to follow authority.
3. Repetition. When on the plane, or in an airport, you will hear or see the masking message multiple times. No chance of missing the message- it is repeated regularly.
4. Keeping it simple. The message is simple. "Wear a mask; it's required." No room for interpretation, just a basic, straightforward instruction that anyone can understand. Preventing any misunderstanding through a direct, easily comprehended message is crucial.
5. Multiple messengers. Communication works best when there are many voices delivering the same unified message. From airport information desk workers to TSA officers, and from flight attendants to pilots, the message is consistently, constantly shared. Likewise, airline trade groups and pilot and flight attendant unions have publicly praised the federal law, further bolstering messengers.
6. Steady exposure across a variety of platforms. When traveling, the masking message is hard to miss. It's announced on airport PA systems and is built into the flight attendants' welcome speech on planes. It's on door signage and wall murals and in airport restaurants, bathrooms and gift shops. Anywhere a traveler might be or might look, the same message is repeated.
7. Consequences. Fines and travel bans have been a key tool in driving mask behaviors. CNBC has reported thousands of Americans have been banned from air travel. And in September, President Biden raised penalties for non-maskers to $500 for first-time offenders and up to $3,000 for multiple violations.
In all, aligning behind these foundational communications strategies has delivered a desired outcome. A strong, consistent masking campaign has largely allowed airlines and airports to operate during the pandemic, to maintain public confidence and trust, and to demonstrate a commitment to the health and safety of airport employees, pilots and airline crews and U.S. travelers.
Hinda Mitchell is president + founder of Inspire PR Group, a national integrated communications firm headquartered in Columbus, Ohio. She is a frequent author and public speaker on topics from strategic messaging to crisis preparedness and response. Reach her at hinda@inspireprgroup.com.
COMMENT
2 Responses to "7 communications lessons from air travel mask rules"
Wendy Hansen

says:

If I could add a #8 it would be tone. As a traveler, I noticed a marked difference in tone between airlines. One airline 'gently reminds' about masks, if necessary. They put a thank you note on my seat welcoming me back to flying again. Another airline (whose brand, ironically, is built around fun and joy) got in passengers' faces and yelled about masks over the intercom like prison wardens. The first airline has the long-game in mind–building and maintaining relationships with stakeholders. As a passenger, I feel 100% better about taking my next flight on the first airline rather than the second. Tone of delivery matters.
Ted Kitterman

says:

Great point, Wendy. Thanks for sharing!