8 crisis myths you should ignore
While there are many approaches to any crisis, some tactics are misguided—and dangerous for your reputation. Make sure you avoid committing these common crisis mistakes.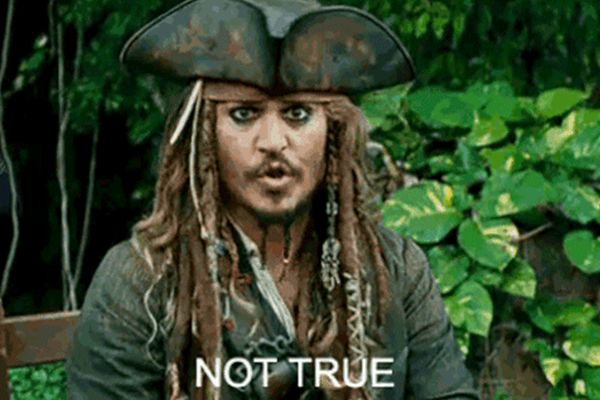 A lot has been written about crisis communications.
Type the phrase into Google, and it returns more than 16 million results. Search "crisis media management," and you will see more than 7 million results.
Is it really helpful to have so much information and advice available with just a few taps on a keyboard? There are certainly a few recurring myths and misconceptions contained within those pages.
Here are eight myths that don't add up:
1. "Journalists are the enemy."
Under the intense pressure of a crisis media management situation, you could be forgiven for thinking the media are the enemy and wising they would move on to another story.
However, you cannot allow those thoughts to impact your judgement.
The media is a tool you must to embrace – they have direct access to the audiences you need to reach during a crisis. In short, you need them to get your messages across to your customers.
2. "A crisis is always a threat."
The key word here is "always."
A crisis can take many forms and some will tragically result in loss of life and serious injuries where the primary concern must always be the victims and their families. Other forms of a crisis, if managed well, present opportunities for both the organization and the individual.
It presents the opportunity to communicated directly with customers and show them the organization cares. It is also an opportunity to build positive relationships with journalists and show your organization has good spokespeople.
For PR pros, a crisis is an opportunity to raise the profile of the communications team and potentially progress your career.
3. "A crisis will always damage reputations."
A badly handled crisis will always damage reputations, and potentially completely destroy an organization.
Yet, a well-managed crisis can enhance your reputation.
When a British Midland Boeing 737 crashed near the village of Kegworth in 1989, killing 47 people and leaving another 74 seriously injured, the company's chairman Michael Bishop was on the scene half an hour after the accident and made himself available to press and broadcast crews, giving information as fast as he received it.
He spoke with compassion and said he understood how the relatives of passengers must be feeling because he personally knew every member of the crew and the pilot was an old friend.
The small airline emerged even stronger from that crisis, becoming BMI. It was eventually bought by Lufthansa, which sold it on for £172m.
Richard Branson is also someone with an excellent crisis communication track record. He successfully handled the tragedy of the Virgin train crash in Cumbria in 2009, travelling back through the night from a family holiday in Zermatt to meet passengers and crew members in the hospital.
He was at the scene of the incident before the cause of the accident had been determined. He described the train driver as a "hero," invited press to his factory to see how safety was built into the carriages and e-mailed every customer to explain what had happened. His actions resulted in him being branded a "PR genius."
4. "The CEO should always lead any crisis response."
When organizations find themselves in a crisis media management situation, they invariably turn to their chief executive or company chairman to front their media response.
However, the most senior person is not always right person to be put in front of the media. They might be a great leader, but that does not necessarily mean they are effective media communicators. You want someone who can demonstrate compassion, authority and honesty and be able to connect with the audience.
The subject matter might also mean they may not have the necessary expertise. For example, an IT director could be better placed to speak to the media if the crisis has been caused by a large computer system failure.
5. "Only have one spokesperson."
You want clarity of voice during a crisis, but that does not mean you should only use one spokesperson.
Some crises will naturally require you to have more than one spokesperson. If the crisis is expected to last several days you cannot possibly meet the demands of the media by just using your chief executive.
If the crisis is affecting multiple sites, consider using regional spokespeople—they can help you engage and win the trust of the audience and show a commitment and connection to the area.
6. "If we keep quiet it might blow over."
Fear of negative headlines, widespread media interest and lack of control are usually behind the decision to try to keep things quiet. However, PR veterans know It is unlikely you will be able to keep a negative story out of the media for any length of time.
An employee or a supplier might say something that ends up gaining a journalist's interest, but the biggest threat is social media, which reporters constantly monitor. Ninety-six percent of UK journalists use social media every day and 92 percent do so on Twitter.
The approach of burying your head in the sand and hoping the bad news goes way simply does not work.
7. "A crisis is impossible to predict."
You are unlikely to be able to predict the exact scenario, but you can anticipate potential storms on the horizon.
Think about what could expose your organization to public attention, intense media scrutiny and damage your reputation. Many organizations have a risk register which helps them identify vulnerabilities, and these can become a key part of crisis planning.
Not only does it enable communicators to prepare holding statements and identify spokespeople for different circumstances, but it also gives organizations realistic scenarios to test their crisis response plan against.
8. "It won't happen to us."
This is possibly the biggest crisis response myth of them all. The reality is that all organizations are vulnerable to a crisis, regardless of their size.
What myths would you add to the list, PR Daily readers?
Adam Fisher is the content editor for Media First, a media and communications training firm with over 30 years of experience. A version of this article originally ran on the Media First blog.
(Image via)
COMMENT