9 new social media features to know about this week
Including LinkedIn, Twitter, YouTube, Instagram and WhatsApp.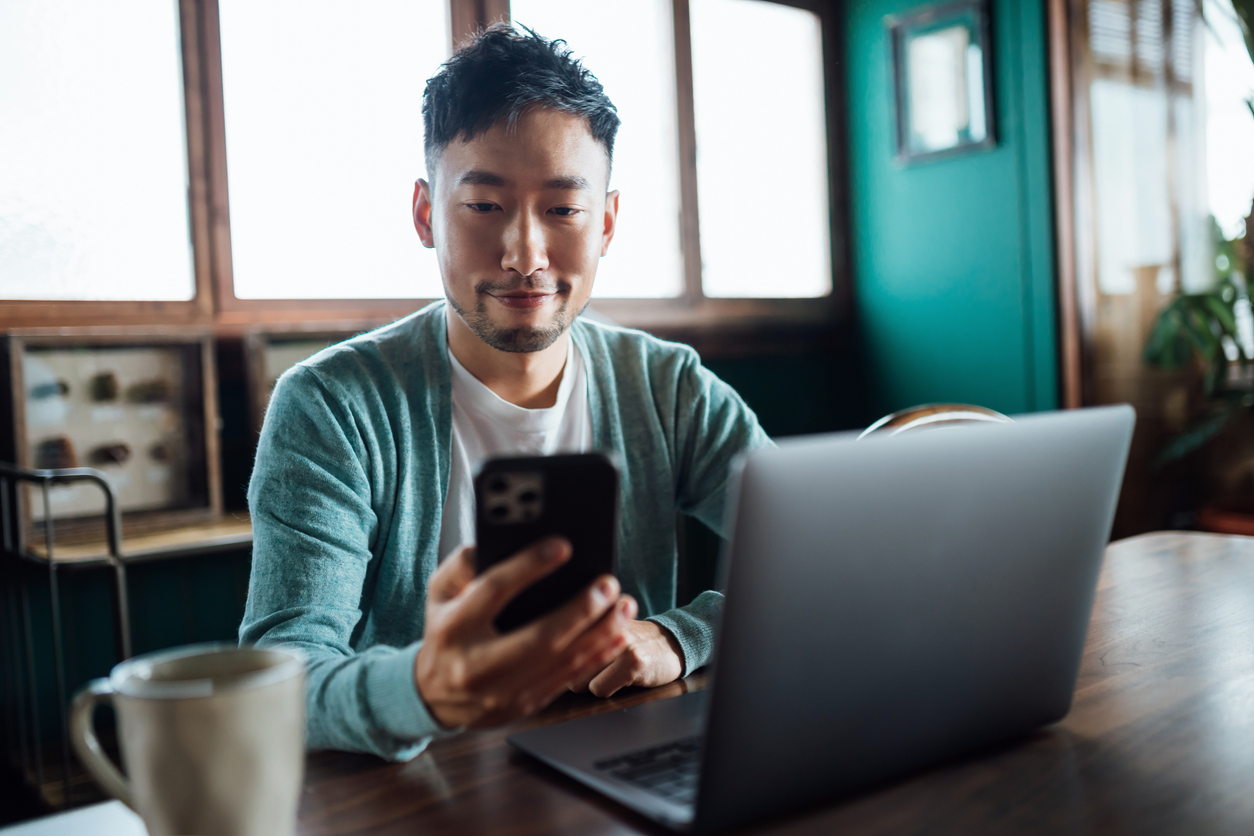 The social media grind never stops. These platforms are constantly evolving, changing and altering their dashboards, much to the consternation of harried PR pros everywhere.
Check out these newest updates. Make sure you're taking time to reflect on the changes and think about how you can best incorporate them into your workflow, and what new opportunities they offer for your organization.
LinkedIn
The professional social networking site is continuing to roll out quality of life updates.
The network announced one small but helpful change. You can now privately send posts to multiple people in DMs — either individually or as a group message. This is great for sharing interesting posts with your team or sharing wins with clients and other shareholders in a flash.
In a long-overdue move, it's now possible to schedule posts on company pages up to three months in advance. That's right, LinkedIn scheduling with no third-party tools needed. What a time to be alive. Get full details on how to schedule here.
At a time when many other networks are cutting their social audio initiatives, LinkedIn is rolling out Audio Events, which function essentially like Twitter Spaces or Clubhouse (remember Clubhouse?). This could be part of a broader audio strategy, or simply an option for video-adverse guests.
Additionally, LinkedIn can now automatically share your job listings as posts to your page, which can help extend your reach and find more candidates.
Finally, company pages can now follow other pages and engage directly with one another, rather than going through a human intermediary. This is a great way to keep track of conversations as a team and engage with partners and peers.
Busy week for LinkedIn!
Twitter
Twitter is finally winding down its "legacy verified" program — that is, accounts that got their blue checks before it went pay-to-play. In a date that seems too ironic to be accidental, the change will go into effect April 1.
On April 1st, we will begin winding down our legacy verified program and removing legacy verified checkmarks. To keep your blue checkmark on Twitter, individuals can sign up for Twitter Blue here: https://t.co/gzpCcwOpLp

Organizations can sign up for https://t.co/RlN5BbuGA3…

— Twitter Verified (@verified) March 23, 2023
Individuals can use the $8 Twitter Blue program to keep their check but be aware that the meaning and implication of this check is changing. No longer will it be a mark that someone is who they say they are, or that they're notable in some way. It just means you could pay $8 a month.
Organizations can apply for the gold checkmark that comes with being a Twitter Verified Organization, but this comes with an eye-watering base monthly price tag of $1,000, which is sure to price many out of the market. Is your Twitter activity worth $12,000 a year, plus your manpower to staff it?
Whatever you decide to do with your Twitter strategy, don't pull back on social listening on the platform. Even if you decide not to proactively post, you need to keep a close eye on the conversation to prevent brand crises.
YouTube
YouTube is continuing to push out new features for its Podcast feature. You can now either create a new podcast from within your channel or designate an existing playlist as a podcast, which will open up a suite of new features including badges, a landing page and podcast-specific search results. This will help with increased discoverability, YouTube said.
YouTube will also offer new aggregate podcast analytics, including demographics, how listeners found you and more.
Instagram
IG is releasing two new ad formats. Reminder Ads are an opt-in feature that allows users to get notifications one day, 15 minutes before or at the time of an event.
Search Results Ads will surface ads in, well, the search results.
TikTok
TikTok has updated its community guidelines. Key changes include adding "tribe" as a group protected against hate speech and additional clarity around AI-generated content, which TikTok calls "synthetic" media.
In short, you can't create any AI-generated footage of private individuals. Public figures have more leeway but can't be used to promote any product or violate other rules. Finally, realistic AI-generated footage must be clearly disclosed with a caption or sticker.
WhatsApp
WhatsApp is releasing new tools for managing Communities, their version of Groups. Admins will have more control over whom to allow into a group, and it will be easier to see what groups you have in common with other members.
Don't forget about WhatsApp — it's a powerful tool, especially for reaching groups outside the U.S. or with strong ties outside the country.
Which updates are you most excited about? For us, it's all about that LinkedIn company page scheduling.
Allison Carter is executive editor of PR Daily. Follow her on Twitter or LinkedIn.
COMMENT