9 new social media features you should know about this week
Including news from Twitter, Pinterest, Instagram, Facebook and TikTok.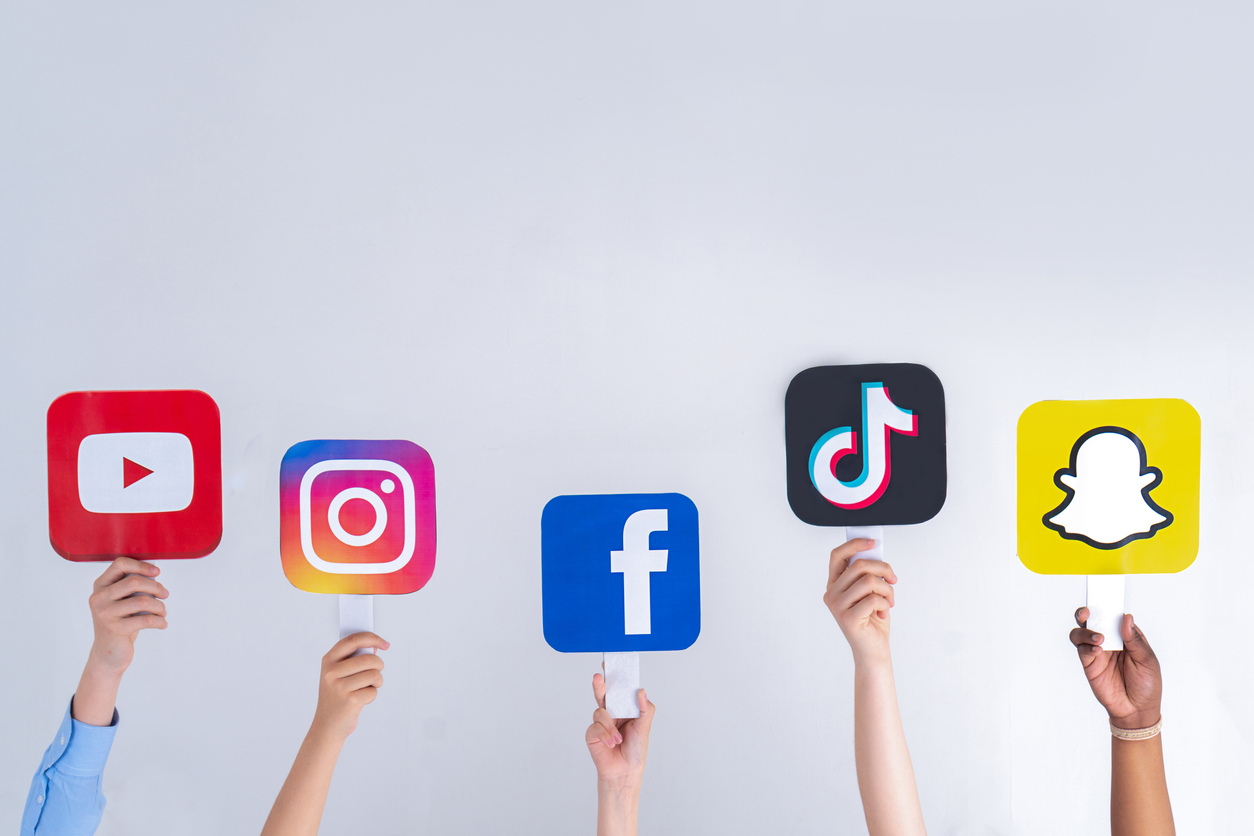 We took a week off from new social media features due to, well, a lack of new social media features. But app product teams have been hard at work rolling out new updates, cutting features and tweaking oversight and ad features. Let's get into it.
Twitter
Twitter has continued to tweak its Twitter Blue offerings. It's already rolled out new 4,000 character tweets for members of the subscription service. However, since they're hidden behind a "read more" cut after the standard 280 characters, there seems little benefit to using the feature versus driving readers directly to your website, where you can continue to make connection points with them.
Reports also indicate that TweetDeck, a beloved Twitter client, may soon be put behind the Blue paywall.
BREAKING: Tweetdeck to soon be exclusive to Twitter Blue. pic.twitter.com/EmIU5kz0lc

— T(w)itter Takeover News  (@TitterTakeover) February 8, 2023
TweetDeck is, in this reporter's opinion, far superior to the standard experience and one of the first truly enticing offerings.
Twitter has also made news for tweaking its algorithm to show everyone all of Elon Musk's tweets, after he allegedly threw a tantrum over reduced reach.
Pinterest
Pinterest has rolled out five-minute "idea pins," continuing the trend of adding longer-form (but still fairly short) form video to social media platforms. It's a great way for lifestyle-focused brands to get more content in front of a highly engaged audience.
🚨 NEW 🚨 @Pinterest now allows creators to upload up to five minutes of video content as Idea Pins.

With that, Pinterest joins YouTube, Instagram, and TikTok, that support short-form video, long-form video, and live streams. pic.twitter.com/7JUy8ttbSl

— Lindsey Gamble (@LindseyGamble_) February 14, 2023
TikTok
TikTok is considering allowing creators to put their content behind a paywall, according to Engadget. It appears the system would work on a pay-per-video model, rather than a subscription, though the plan has not been officially rolled out and is subject to change.
Engadget also reported that TikTok is looking at tweaking its Creator Fund after complaints over low payouts. This could involve raising the number of followers required to participate in the fund (jumping from 10,000 to 100,000) but again, it's in the early days and details are sketchy.
This potential feature is all part of TikTok's efforts to remain top dog. As we've seen time and again, no social network stays on top forever, and the app no longer has a pandemic-captive audience to rely on.
TikTok also rolled out four new ways to boost posts. According to a blog post, promoted videos can now include CTAs designed to:
Drive more visits to your TikTok page
Get more messages from potential customers
Boost other creators' content
Target your audience by location
Instagram
Instagram  followed in Facebook's footsteps and ended creators' ability to tag content in live streams. The feature, which has been in effect since 2020, according to TechCrunch, is being phased out in favor of more traditional advertising. While live shopping is mega-popular in Asia, it hasn't quite caught on in the United States, TechCrunch reported
The feature will disappear March 16.
Facebook
Facebook is instituting several new moves designed to increase trust and transparency.
First, it is adding more information about why users are being served certain ads. Most notably, the information will now include how both on- and off-site activity influence the ads you see — for example, liking a post and visiting a sports site, according to a blog post.
Meta's Oversight Board is also increasing the speed at which is makes decisions. According to a blog post, updates to the board's bylines will allow it to make more decisions faster, including expedited decisions, which will see decisions rendered in 48 hours to 30 days.
The board will also publish some summary decisions when a content moderation decision is reversed to give greater insight into the mistake and thought process behind it.
Which of these features is most exciting to you?
COMMENT