A step-by-step guide to building a social media team from scratch
How to build a social media team that meets your unique needs.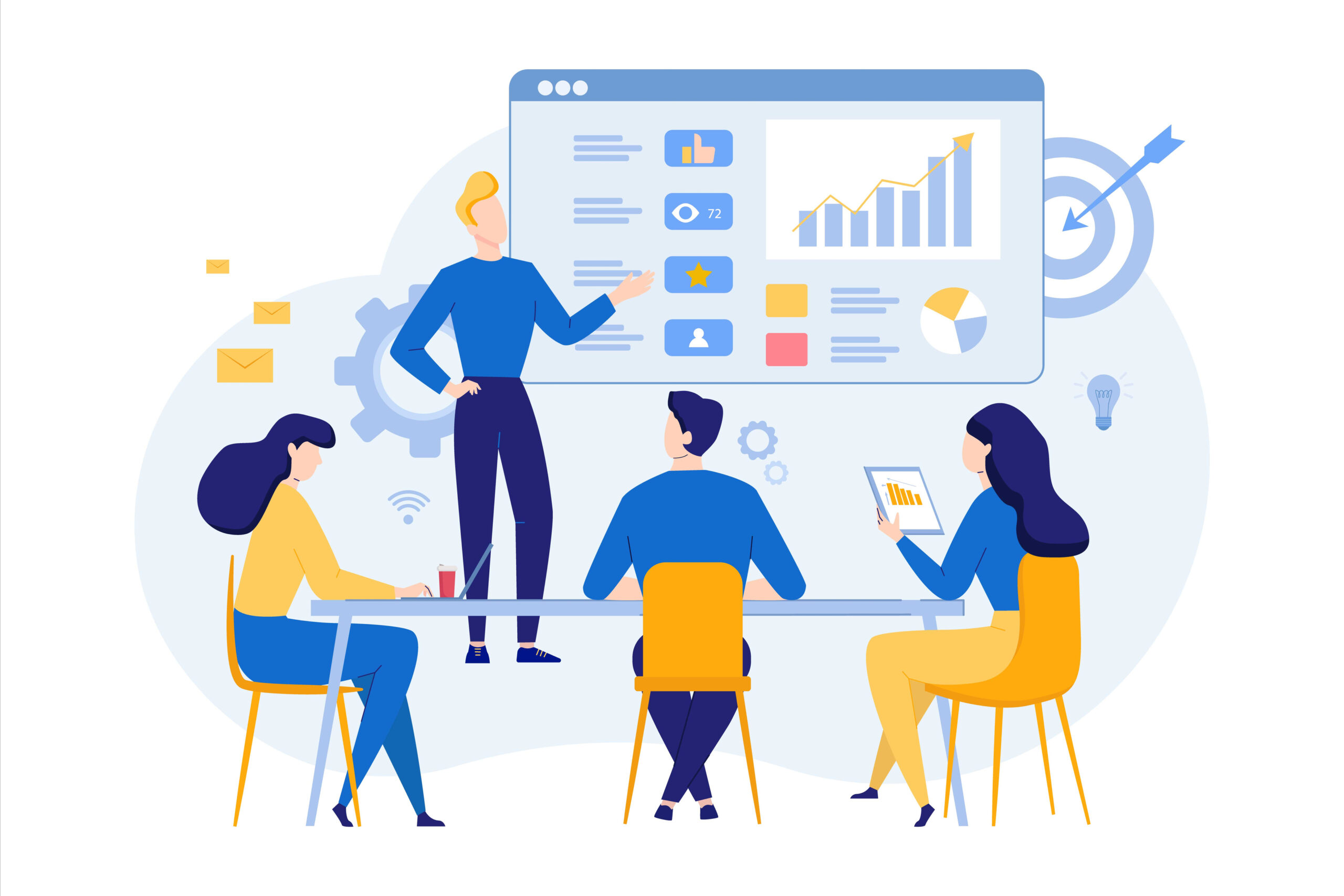 Maybe you're spinning social media into its own department, away from the sheltering wings of a larger department. Or maybe you're re-imagining your existing team and building something that's perfectly suited for your needs rather than cobbled together over years of evolving needs and technologies. Whatever the case, starting from scratch gives you an opportunity to assemble a social media dream team.
In Ragan's recent Social Media Conference, Elizabeth Solomon, VP at Fleishman Hillard, and David Johnston, head of social media for the Department of Defense, presented "Building & Leading a Social Media A-Team" with practical tips for getting the most out of your new crew.
The first phase is building the concept of your team.
Self-evaluation
A team is only as strong as its leader. That's why the first step is looking critically at yourself.
"We can have the most amazing people in the world working for us, but if we aren't working to advocate for them, they may not stick around, or they may not be able to reach their full potential," Solomon says.
Ask those you trust about your strengths and weaknesses as a leader and identify areas to improve. And be honest about your own bandwidth to lead a team: are you best served as a direct manager or a second-line supervisor?
Situational evaluation
Once you know where you are, it's time to look at where your social media team will be placed.
"Does the team sit in a sales department or a customer service center?" Johnston asks. "Because where a team is placed will have a huge impact on the responsibilities, the day-to-day operations and the overall environment in which your team will operate."
That placement will also determine what kind of attention will be placed on them from above. Is the team expected to quietly get work done or is there a desire for bold innovators who will make waves? Knowing this beforehand can save heartache later.
Finally, it's time to start looking at what resources you'll be able to devote to the team. Will you have a large team of specialists, or will you have a leaner crew of generalists? What are their functions and responsibilities?
Landscape evaluation
It's time to zoom the camera out and get the big picture. In almost any organization, that means looking at your customer. "At the end of the day, the customers are really the most important part of what you're doing," Solomon says.
Centering your customer allows you to complete the next steps: Determining goals and figuring out how you'll reach them. You may need to seek clarity from high in the organization about broader objectives, and then determine how to ladder your team's goals up to help reach those, Solomon says.
The full list of tips, including how to grow and maintain your team, is available for PR Leadership Network members. Not a member yet? Sign up today.
COMMENT