Attention, students: What will cutting-edge comms look like in 10 years?
Let us know your thoughts, and you could win a $200 gift card.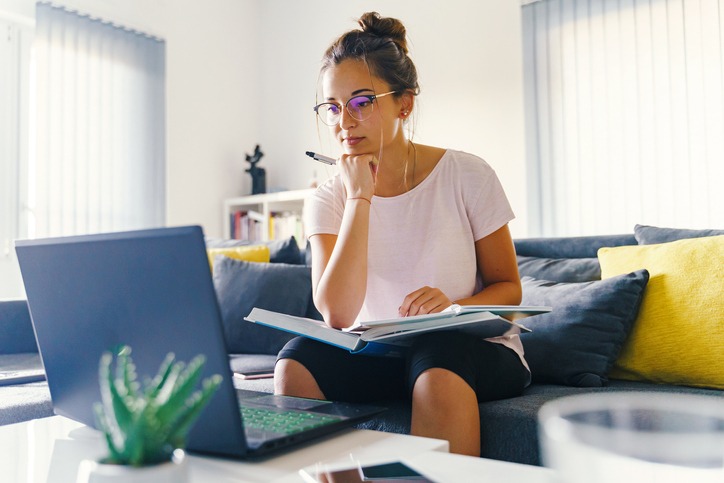 You are the future of communications and the future of our industry. What do you foresee on the horizon? What would you like to see on the horizon? 
As part of this year's Communications Week festivities, Ragan and the Institute for Public Relations (IPR) are inviting college students to submit answers to the question:
What will cutting-edge communications look like in 10 years?
The winner will receive a $200 gift card, recognition during Communications Week, publication on Ragan's and IPR's websites, and two tickets to Ragan's Future of Communications Conference on Nov. 17. Runners-up will receive $50 gift cards and recognition on our websites.
To enter: Submit your photo, illustration or short narrative answer the week of Oct. 11-15 using #CommsWeek2021, and email a link to your submission to commsweek@ragan.com with the subject line "Student Contest." In the email, include your name, college affiliation and year of study. Only one submission per student or team, please.
What are we looking for, exactly? You can be funny, serious, or seriously funny. We just ask that you be succinct. As with all messaging, concise is nice. We are looking to capture the future of communications in images and concise narrative.
As for rules, this contest is open to full-time undergraduate and graduate students at universities and colleges worldwide. Teams may apply, and the team can split the prize as they wish. The winning team will each receive a complimentary ticket to the Future of Communications Conference on Nov. 17. And remember, enter by Oct. 15.
Click here for more details, and start prepping your submissions today!
COMMENT