C-Span's communications director: 'Let's focus on trust' to fight misinformation
Learn how Howard Mortman builds trust with reporters by staying honest, approachable and respectful of their journalistic boundaries.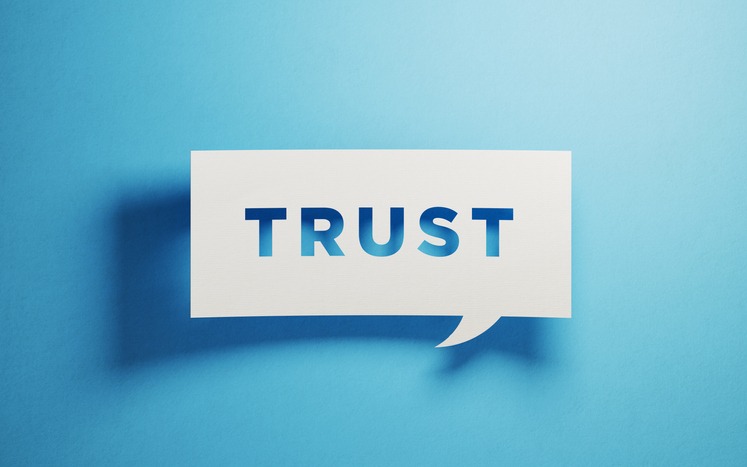 Over the past 18 months, journalists and PR pros alike have adopted new tools, strategies and approaches to storytelling that will have a lasting impact on how they work with each other, and the future of media relations.
The nimblest communicators were able to deepen their relationships with journalists by paying attention to each reporter's threshold for outreach fatigue, using new tools and tactics for engaging them, and building trust through honesty.
Ahead of his panel at Ragan's Future of Communications Conference on Nov. 17, we caught up with Howard Mortman, communications director at C-SPAN, to learn why he likens a communicator's job in media relations to being a "professional greeter":
Ragan: Fill in the blank: The future of media relations is…
Mortman: The future of media relations is bright—and it's exciting. Totally serious about that. This is an exciting time to be doing media relations because the playbook has changed: New tools and new strategies mean more opportunity. And that's fun!
Ragan: What are the main ways that media relations has changed in the past year, from relationships with reporters to how information is shared? What's stayed the same?
Mortman: What's stayed the same is the easier of the two—the value of relationships. Relationships, relationships, relationships. That will always remain the core of professional communications.
What's changed? I think fatigue (zoom fatigue, email fatigue, quarantine fatigue, etc.) has had an impact on media relations, like just about every other professional craft. It means, in practical terms, the threshold for annoying people is much lower. People may not care about you and your press release as much as you think they do. So, make your pitches precise and of value. That's even more critical now.
Ragan: What's the No. 1 one that a communicator working with journalist must possess going into 2022?
Mortman: The No. 1 skill for 2022 is mastering the many entry points for engaging with a reporter. Who knows where your audience is anymore? Are they at home? In their office? On a boat off Key West? So, you've got to master all the tools—email, phone, direct message, text, etc.—that exist now, then be early adopters for the new tools we're sure to see in 2022.
Ragan: How do you see media brands helping improve the relationship between reporters and PR pros? Where do you think the opportunity still lies?
Mortman: When it comes to working with reporters, I think it's very important for a very big media brand to operate on a very small scale. Otherwise, the big media brand may seem unapproachable or lack a personality. But, if you give a reporter a real-life person to work with, an entry point, that will go a long way to building relationships.
Think of a house. It has one front door, but many entry points—windows, back doors, even the chimney. The PR pro must be the professional greeter working the front door in case a reporter comes knocking.
Ragan: How is the rise of misinformation changing what it means to be a media relations pro?
Mortman: Now that's the greatest question of all, and probably the most challenging. Let's flip the equation.
Instead of looking at misinformation, let's focus on trust. Who do people trust? I think misinformation takes care of itself after a while. People stop believing a source if that source is engaging in misinformation. But, that's doesn't necessarily mean everyone else is trusted. You've got to earn trust. You do that by being honest, doing everything you can to help a reporter, even if that reporter doesn't like the answer, or even if there is no answer. And it even means helping a reporter with something that doesn't involve your primary business.
Be interested in what your reporters are interested in, and share information (tips, video, etc.) that has nothing to do with your own jurisdiction. Give reporters raw information and let them decide how to process. Follow them on Twitter. And never tell a reporter that what they're pursuing isn't really a story. They've already decided it is, so just work with them.
These are some of many steps you can take to build trust… and in the end, trust will crowd out misinformation.
Hear more from Howard Mortman during Ragan's Future of Communications virtual conference, Nov. 17., the signature event for Ragan's inaugural, recently-acquired Communications Week. Learn more and register here.
COMMENT