Perspectives from Cannes 2023: More influencers, brand experiences and candid conversations
Insights from the Croisette.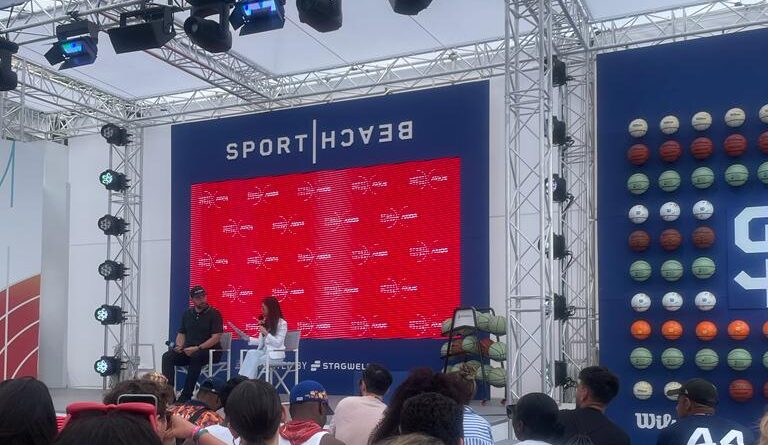 Tiffany Guarnaccia is CEO of Kite Hill PR. 
This year's Cannes Lions International Festival of Creativity showcased the power of brilliant ideas, the desire for IRL connections and truly engaging experiences. After being canceled for two years, 2023 is the year that the Lions came roaring back to the Croisette. Tens of thousands of attendees from the advertising, media, marketing and communications world came together to highlight key trends, share insights and get deals done.
Some of the key trends that were discussed at the conference could be pinpointed even before the sessions started on Monday just by looking up at the billboards surrounding the Palais des festivals, which featured ads for sustainability, marketing and adtech solutions. Insiders estimated that 80% of attendees were from the adtech industry this year. Double clicking on the adtech discussions, one of the biggest talking points at the show should not come as a surprise –  AI! Executives debated the impacts of AI in performance marketing and programmatic advertising.
While there were a few events geared towards PR pros and opportunities to meet with leaders from GWPR and ICCO, media and tech brands drew the most attention. Pinterest brought more influencers to the show with their Manifestival, which included activations that showed what it was like to step into the consumer journey on the platform. Attendees could get a tattoo, try a food trend or make custom merchandise. It was a well-produced and engaging experience that brought a diverse range of influencers to the show, many of whom were in attendance for the first time. They also hosted a journalist meetup with MuckRack which drew some attention and served as a welcomed pause in jam-packed schedules.
Stagwell's vertical approach was well received. Their "Sports Beach" with Axios had some of the best attended sessions overall. It was a great example of the power of aligning to purpose and passion. Athletes and stars graced their stage, including a session with Spike Lee who was named as Cannes Lions' first Creative Maker of the Year. The Stagwell team tapped into passions but brought it back to the business at hand including the touting of their marketing cloud solutions that includes a PR tech layer.
CEOs at an intimate Kite Hill PR-hosted roundtable shared that the conference served as an opportunity to discuss broader trends but was a good reminder about why we were all there – to showcase our passion for the work and the brilliant ideas that power campaigns.
The beauty of Cannes is that it is not one event but many that give attendees the chance to connect in a variety of settings conducive to candid conversations and genuine connections. All in all, the attendance was up. The buzz was tangible. Let's see if Cannes Lions 2024 roars as loudly.
COMMENT