Comms pros' predictions for 2023: Purpose, people and the future of PR
We asked PR pros what they see for the year ahead. This is what they said.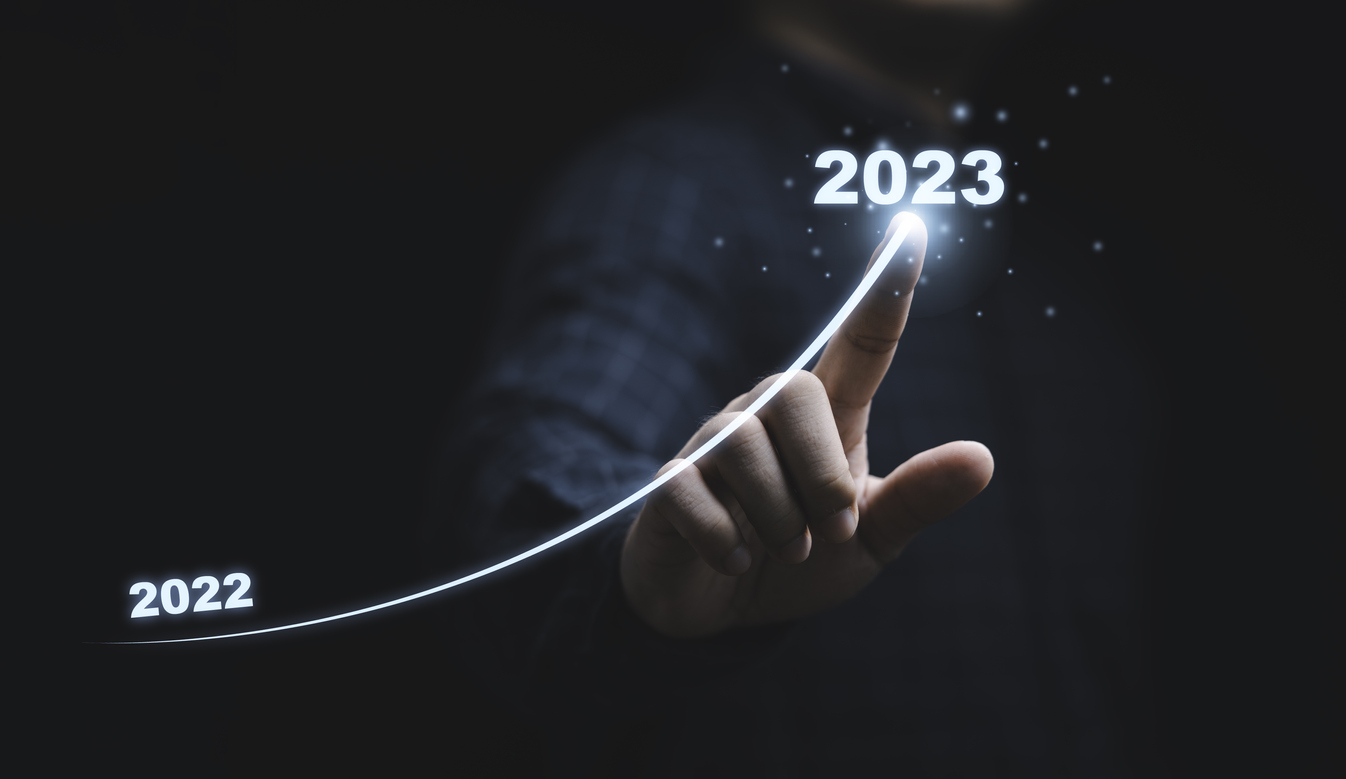 It's cliché but true to say at this point: The last three years have led to seismic shifts in the way all communications functions are viewed, especially internal comms. This change has led to a melding of the traditionally separate disciplines of internal and external communications that seems likely to continue for years to come, according to PR pros we asked for predictions about the future.
The importance of organizations taking stands and meeting audiences and employees head-on when it comes to important topics is also heavy on the minds of practitioners. And don't forget that other critical aspect of the discipline: measurement and the rise of AI.
Read on to see what a cross-section of PR professionals from across industries and experience levels had to say about their expectations for 2023. Responses have been lightly edited. If you haven't, make sure to read predictions on the future of media and social media here.
This has been a year of employee engagement and activism. We have had the Great Resignation, quiet quitting and other trends, and communications has been there every step of the way, encouraging C-suite to keep a pulse on the organization, engage with new post-COVID ways and help companies navigate how to not only keep their employees, but engage and inspire them to connect with their mission and purpose. Despite being remote or hybrid. And despite the upcoming recession.
Monique Kelley Gigliotti, CEO and founder, Monique Kelley Consulting and associate professor at Boston University College of Communication
2020 was a watershed moment in which we saw every sector become increasingly aware of the social injustices that permeate every corner of the US experience. In 2023, PR pros can expect growing expectation from communities and consumers that every sector (for-profit, government, nonprofit) and industry actively participate in communities where they conduct business. And that participation will be expected as specific, collaborative and deep.

PR pros will need to press their clients and organizations to show the impact they are making beyond statements, written commitments and virtue signaling driven by "but we mean well." We as PR pros cannot only be good storytellers for the clients we advise, we must also be good troublemakers who press our clients to dig deeper on their actions for community and co-create change with the communities they made commitments to since 2020. Whether it be climate change, Black Lives Matter, reproductive justice, disability rights, gender equality, etc., there was a mountain of stories told about actions to be taken; it's high time to tell the story of how those actions are impacting change, and if they are not, we'll it's time to call our clients or organizations in (not out) and disrupt the patterns.
Amira Barger, executive vice president, health communications & DEI advisory, Edelman
Continued focus on internal communications and how companies treat their employees. With ongoing union issues and layoffs, internal comms must be prioritized.
Jessica Piha-Grafstein, senior director of corporate communications & public affairs, Funko
While many of us are already using AI services for monitoring, web analytics, social listening, content development, etc., this will continue to grow in 2023. We as PR and comms pros spend time storytelling about how our companies and clients are using AI to automate tasks that free up human capacity and the same is true for us. Using AI in communications will enable us to spend more time on the things that matter, like storytelling and building narratives that best position brands in the marketplace.
Leah Dergachev, head of external communications/PR, Olive
In 2023, I think we'll continue to see PR pros transition into "marketing communications" or "integrated communications" roles. It's never been more important for public relations and marketing to be aligned and working together, especially as organizations shift their focus from earned media to owned media and digital marketing.
Olivia Adams, senior marketing communications manager, K12 Insight
PR has always had a difficult relationship with quantifying its impact. Over the past few years, marketing has doubled down on analytics, while PR has struggled to make a direct line between efforts and results. As the economy slows down, companies will not be content with PR agencies or departments vaguely asserting "we're building trust in the brand." Instead, we'll have to find concrete ways to demonstrate return on investment. That doesn't mean we have to use the same metrics as marketing (in fact we shouldn't), but 2023 is the year in which PR and data must learn to get along.
Austin Suggs, assistant account manager, DPR Group
Allison Carter is executive editor of PR Daily. Follow her on Twitter or LinkedIn.
COMMENT
2 Responses to "Comms pros' predictions for 2023: Purpose, people and the future of PR"
Ronald N Levy

says:

Communication pros know it and top job assignments show it: the money in PR and top management's deep respect will be won by those who show RESULTS of PR, not just tons of media coverage.

Having a great PR firm and budget may not be enough for maximum PR success unless the client also sets a high-enough PR objective and is willing to listen. Like Saudi Arabia has no less than Qorvis and other great PR firms—formerly including Edelman and maybe still—but do we see Saudis and our other Arab allies admitted to a mutual protection pact with us like all 30 NATO countries
today?

No, the media report Saudi and other Arab-gowned leaders being praised by top Americans, helping millions of Americans in many ways and even protecting American lives but are our Arab allies being invited into NATO where they will be safer to protect their people and ours and to supply the oil that Europe needs to survive and that American consumers need at a good price so we can pay our bills?

We see the top Saudi prince sitting with world leaders and bumping fists
with America's president but do we see one can the prince surrounded with enough weapons and allies so Iran won't dream of continuing to have drones bomb his country and try killing the royal family?

Prediction: money and admiration are likely to be greatest NOT for
showing maximum media coverage. Success will come to those who show maximum wisdom in deciding WHAT to communicate so as to get PR results that matter most.

Take the PR courses and resist the temptation of too much social life which is always available at courses. Focus on how the educators emphasize that what top management gladly pays top dollar for is SAFETY and MONEY. If a year or two from now you can convincingly show that your PR helped make your management and other client people safer and more affluent, one can predict that you may share lavishly in those two benefits.

"What's in it for us?" That's what the public asks about companies,
associations and other accounts of all sizes. And it's what top managements ask about those of us who do PR. Biblical wisdom is to give and ye shall receive.

This was an enlightening read! As public relations evolves as a field, it appears that so do our functions and metrics. It will be interesting to see how the upcoming year plays out, and what becomes the new best practices in PR.
– Lauren Barnes, writer/editor for Platform Magazine