Communications Week welcomes comms leaders to advisory board
The group of 23 industry experts will guide the editorial focus and programming for the brand as it looks to address 'Transformation' in 2021.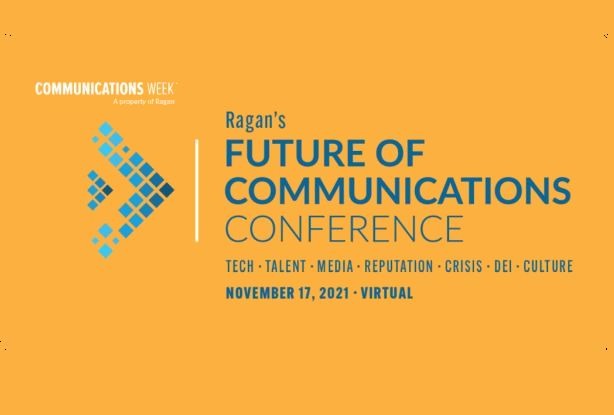 So much has changed for communicators and business leaders in 2021. Even now, plans to return to the workplace are being postponed. The pandemic continues to disrupt business plans and the ability to connect with workers has never been more important.
It's an amazing time to be a communicator, but to keep their seat at the table, communicators must become adept agents of change for their organization. They must become comfortable with uncertainty, develop strategies that bring organizations together around a common goal, and innovators who can jump into the latest trend with both feet.
That's why Communications Week is focusing on the theme of "Transformation" for 2021 with events and virtual gatherings planned for Nov. 15-19 with many industry partners.
To help guide the discussion, Communications Week has announced a cohort of 23 advisory board members, leaders from top agencies and brands in the comms and PR industry, to help set the agenda for the events ahead. Here are the leaders who are on the advisory board for 2021:
Brandi Boatner, Manager, Digital & Advocacy Communications, IBM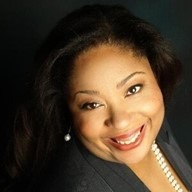 Boatner oversees a holistic digital ecosystem across platforms (including websites, blogs, social media sites and mobile devices) and people globally. Boatner's responsibilities include developing and driving digital communications and content that supports the way IBM engages external audiences and enterprise IT professionals on topics such as hybrid cloud, enterprise mobility and business continuity. She is a former national president of the Public Relations Student Society of America (PRSSA) and is a social media co-chair for the PRSA Technology Section.
Andrew Bowins, SVP of Communications & Public Affairs, Entertainment Software Association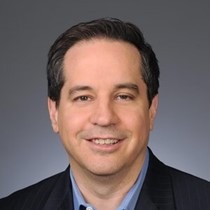 Bowins is a senior global communications and public relations executive with deep experience across a range of industries. He is known for his work in large, complex multi-national organizations managing difficult and highly sensitive brand, reputation and communications issues.  With 25 years of experience, he has become adept in change management, employee communications, product and brand publicity, and corporate communications.
Danielle Brigida, Deputy Director of Digital Strategy, U.S. Dept of Interior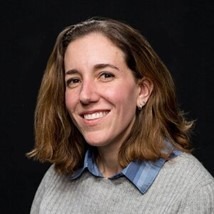 Brigida works on social media and content creation at the Department of the Interior. Before that, she led social media for both the National Wildlife Federation and the U.S. Fish and Wildlife Service. As an early adopter of social media with creative, engaging campaigns, Brigida has been recognized as one of the 10 Most Generous Social Media Mavens by Fast Company; one of the 75 Environmentalists to follow by Mashable; one of 10 People to Follow Who are Saving the World by Mother Nature Network.
Jenny Caven, Director of External Affairs, Slimming World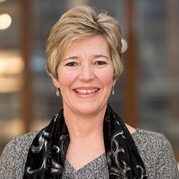 Caven is responsible for developing strategy to strengthen and protect the company's reputation with external stakeholders. She leads a talented in-house team whose role is to build awareness of the brand, communicate brand values and establish trust in the company's program and methods. Caven started her career in international journalism before moving into corporate communications. She has a keen interest in health policy and public affairs and working collaboratively to support effective behavior change.
Joan Cetera, Vice President, Communications, PepsiCo Foods North America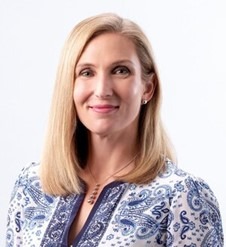 Cetera is vice president of communications for PepsiCo North America, where she's the day-to-day communications lead overseeing internal communications, executive visibility, corporate reputation and marketing communications. She previously led public relations strategy and reputation management for Frito-Lay and its portfolio of snack brands. Prior to that, she served in various leadership roles directing consumer communications across a variety of brands and companies in both domestic and global public relations at the most highly regarded public relations agencies, including Edelman, MSLGroup, OgilvyPR and GolinHarris.
Steve Cody, President, Peppercomm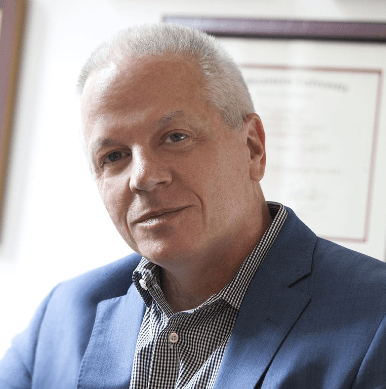 Cody is the founder and CEO of Peppercomm, a fully-integrated strategic communications firm headquartered in New York City, with offices in San Francisco and London. He's responsible for everything from implementing strategy and counseling clients to leading business development and bringing new products and services to market. He's also the current chairman of the Institute for Public Relations, a longtime member of the Arthur W. Page Society, a member of the advisory councils of the College of Charleston and the University of Florida.
Michelle Delery, Director, Corporate Communications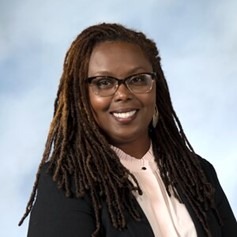 Delery advises senior leaders on communications strategy, branding and reputation management, and crisis communications at New Orleans-based Entergy Corp. During her 20-year career at Entergy, she has directed employee communications strategy during major crises and companywide change initiatives including hurricanes Katrina and Rita, various mergers, acquisitions and divestitures, companywide reorganizations, and most recently the COVID-19 pandemic. She is a New Orleans native and holds an MBA from Tulane University, M.A. in Mass Communications from Loyola University, and a B.A. in Journalism/Advertising from Louisiana State University.
Lanita Withers Goins, AVP, Employee Communications Services, Arch Capital Services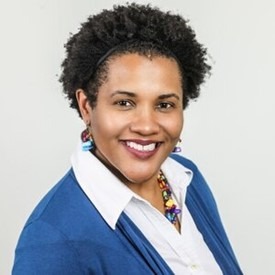 Goins oversees editorial content for the company's global intranet, manages a team of talented internal communicators, and plans and executes company-wide communications that help employees connect with the company's purpose, vision, values and strategic initiatives. She also serves as an advisor to senior executives and employee leaders, creating and refining communications that take strategies beyond words on paper and into messages able to capture the hearts and minds of their audiences. Prior to Arch, she worked in higher education communications and started her career as journalist for a mid-sized regional newspaper.
Tiffany Guarnaccia, Founder & CEO, Kite Hill PR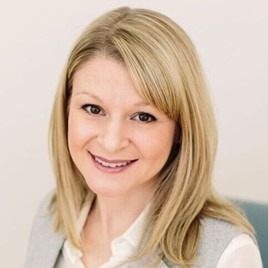 Guarnaccia is the co-chair for Communications week for 2021 and is the CEO of Kite Hill PR and the founder of Communications Week. Under Guarnaccia's leadership, Kite Hill has grown to become recognized as one of the top tech PR agencies in the US. Tiffany continues to set the bar high, and most recently in 2019 launched the PR Sprint™ Workflow, an agile model for the industry. Previously, Guarnaccia was at The Huffington Post as senior director of communications to launch their streaming platform, HuffPost Live, and expanded her role to include PR for Huffington Post Media Group. She has held positions at companies that represented the industry's reinvention: as the spokesperson for LimeWire in the Arista Records v. Lime Group case, and as the director of PR and communications for LimeWire Store, previously eMusic.
Meredith Klein, Head of Consumer & Product Communications, Pinterest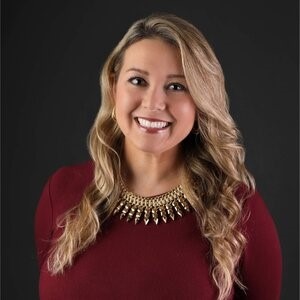 As the U.S. Head of Consumer & Product Communications for Pinterest, Klein leads the communications strategy behind the company's biggest initiatives and launches, working closely with cross-functional partners to uncover consumer insights to create compelling campaigns and stories that support the brands' innovative products, bringing inspiration to people around the world. Prior to her appointment at Pinterest, Klein was the director of PR at Walmart, leading its acquired brands portfolio, including Jet.com, Bonobos, Hayneedle, ELOQUII, Moosejaw and Art.com.
Margery Kraus, CEO, APCO Worldwide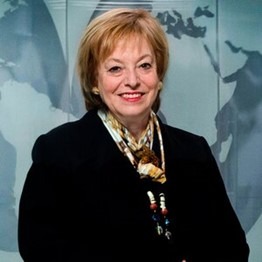 Kraus is founder and executive chairman of APCO Worldwide, a global advisory and advocacy communications consultancy headquartered in Washington, D.C. She specializes in public affairs, communication, and business consulting for major multinationals. Kraus founded APCO in 1984 and transformed it from a company with one small Washington office to a multinational consulting firm. In September 2004, Kraus led a management buyout of her firm, making APCO one of the largest privately-owned consulting firms in its field in the world and the largest that is majority women owned. Kraus' achievements have been recognized over the years through a number of prestigious awards, including the PRWeek U.S. Power List (2020), Enterprising Women of the Year Award (2019), and PRWeek Top 20 Most Influential Communicator (2018) award.
Michael Laffin, VP, Corporate Communications, Vertex Pharmaceuticals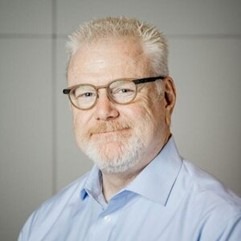 Laffin oversees Vertex Pharmaceutical's global internal communications, brand, digital, social media, video, content and storytelling teams. Previously, Laffin was the vice president of communications for EQT Corporation, the largest natural gas producer in North America, where he focused on employee and executive communications, communications related to a proxy contest, media relations, community relations, brand redesign, digital communications and content development. He also served as the president of the EQT Foundation.
Lisa Lanspery, SVP, Synchrony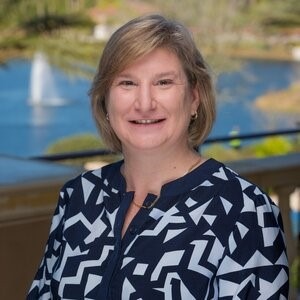 Lanspery is a senior vice president for external communications at Synchrony, a Fortune 200 consumer finance company.  With more than two decades of expertise in corporate communications, Lanspery has a range of experience in public relations, issues management, storytelling and brand positioning. At Synchrony, she has worked on multiple change management programs including a CEO transition, COVID-19 communications, acquisitions and other corporate reputation projects. Prior to joining Synchrony, Lanspery was vice president of communications at IBM where she led a global team of internal, external, executive, and social media leaders.
Dan Mazei, Senior Director, Head of Global Communications, Activision Blizzard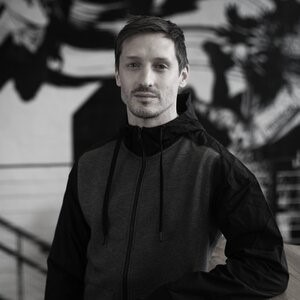 Mazei is head of global communications for Activision Blizzard Esports — home to the Overwatch League and Call of Duty World League — building the narratives and shaping public perception to become the world's most innovative, scalable, and valuable developer of global competitive entertainment. Previously, Mazei built and led Reebok's global newsroom, where he fused the powers of public relations, digital content, social and paid media to translate business priorities into cultural currency that contemporized the brand and built affinity.
Meredith Mirrington, Head of Strategic Communications, Amazon Web Services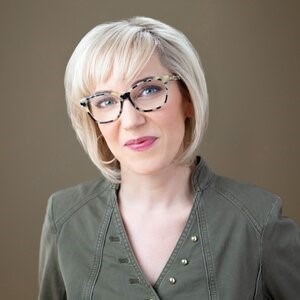 Mirrington is a journalist by trade and heart. An avid storyteller and employee experience enthusiast, she has led communications and culture strategy at Amazon Web Services since 2017. She has more than 20 years of experience bringing innovative ideas to global audiences across the technology sector and hospitality industry, most recently as the culture & communications director at Vail Resorts, the world's largest mountain resort operator. Recognized early in her career as the Public Relations Society of America (PRSA) Rookie of the Year, Mirrington moves through the world with contagious courage and curiosity.
Howard Mortman, Director of Communications, CSPAN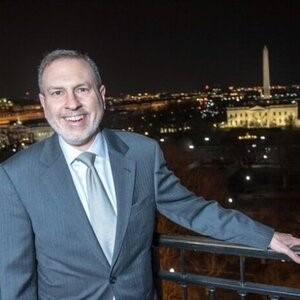 Mortman is communications director for C-SPAN, the public service providing television coverage of the U.S. Congress. A veteran of Washington, D.C. media organizations, he has observed Congress from positions at MSNBC, National Journal's Hotline, the Broadcasting Board of Governors, and New Media Strategies. Mortman's first book was just published: "When Rabbis Bless Congress: The Great American Story of Jewish Prayers on Capitol Hill." He graduated from the University of Maryland.
Sarah Plaster, Director, Organizational Communications, AFLAC
Plaster is responsible for communications to all internal audiences and, as a member of the Corporate Communications leadership team, leads strategic efforts such as acquisition and crisis communications. She has been involved in the development and leadership of the Aflac WorkForces Report, a thought leadership employee benefits study examining trends and attitudes now in its tenth year. In her previous role at Aflac as the director of ESG communications, Plaster was responsible for advancing the reputation of Aflac's environmental, social and governance objectives and leading the communications that supported of the company's objectives in this area.
Ayanna Robinson, Chief Client Officer, Porter Novelli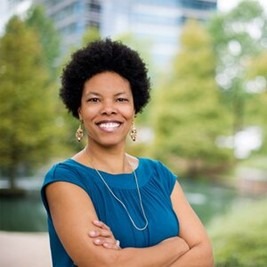 Robinson has more than 26 years of experience with public relations, issues management, and behavior change campaigns. She serves as Porter Novelli's chief client officer leading the company's commercial approach and ensuring clients experience the best of Porter Novelli. Robinson has worked across industry sectors leading cross-functional teams for clients including Bayer, Centers for Disease Control and Prevention, and Habitat for Humanity International. She is adept at building successful integrated communications campaigns that achieve impact. As CCO, she continues to counsel senior leaders in today's ever-changing communications environment.
Diane Schwartz, CEO, Ragan Communications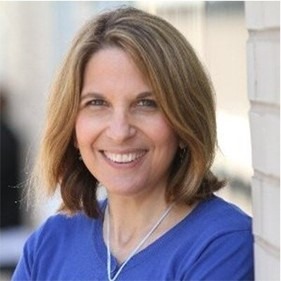 Schwartz is co-chair for Communications Week in 2021 and is the CEO of Ragan Communications, a media and training company that serves communicators with best-in-class events, training, membership organizations and award-winning service journalism with the Ragan, PR Daily, Communications Week and Workplace Wellness Insider brands. She joined Ragan in 2019 after 23 years at Access Intelligence, where she was senior vice president and group publisher of the Media Communications Group.
Esther-Mireya Tejeda, Chief Marketing & Communications Officer, Sound Exchange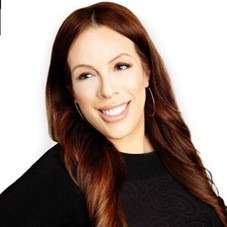 Tejeda is the chief marketing & communications officer for SoundExchange, the premiere music-tech and royalties solutions company in the U.S., building the future of music through technology innovations to create a more simple, efficient and fair industry across the globe. Tejeda oversees the brand strategy and marketing, global communications and public relations, industry engagement, and government relations and public affairs functions as part of the company's executive leadership team. A seasoned veteran of the entertainment industry, Tejeda has held executive posts at Audacy, Univision, PepsiCo, Diageo, and others.
Valerie Barker Waller, Chief Marketing & Communications Officer, YMCA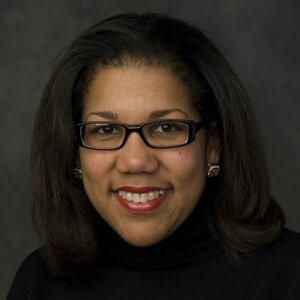 Waller is the senior vice president and chief marketing & communications officer for YMCA of the USA. A seasoned marketing professional with marketing strategy, branding and integrated communications experience across a variety of brands and industries, Waller is currently responsible for creating opportunities to strengthen the Y brand through strategic marketing and communications efforts, national partnerships, public engagement and collaboration with YMCA locations across the country. Waller came to Y-USA in 2016 after leading local marketing and communications for United Way of Metropolitan Chicago.
Bret Werner, President, MikeWorldWide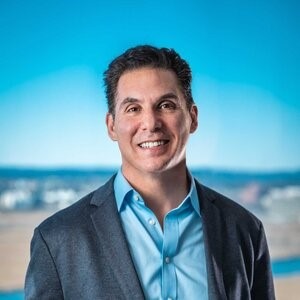 As president of MikeWorldWide, Werner oversees all practice groups and geographical markets to ensure best-in-class client service and integrated creative strategy. He has spent the last five years at the agency implementing an insights-driven approach to creating earned-worthy content that moves the needle for businesses across all sectors, with specialized brand-building expertise in the food and beverage, sports and entertainment and alcohol categories for brands including Barefoot, Under Armour, Subway Restaurants, MET-Rx and Vitaminwater. He has earned campaign recognition from top industry award programs and has been recognized for noteworthy contributions to his organizations, clients and industry at large as a 40 Under 40 winner by PRWeek as well as named to the magazine's Global Powerbook 500 list.
Jim Yisela, Senior Partner, Ragan Consulting Group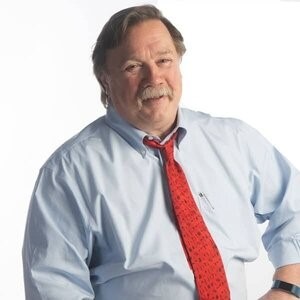 Ylisela is an award-winning veteran Chicago journalist and former publisher of Ragan.com. He brings more than 30 years of experience in writing, editing, communications research and consulting. Ylisela has designed and organized newsrooms for many organizations, including Northwestern University's Medill School of Journalism, where he served as a faculty member and co-director of Medill News Service from 1988-2001. He works with communicators to create brand journalism news sites, organize and train writers and editors and restore reporting (and creative storytelling) to internal and external communications.
COMMENT