Consider these overlooked platforms in your social media plan
Facebook and Instagram are important channels, but those aren't the only venues where your audience spends time. Consider these alternatives.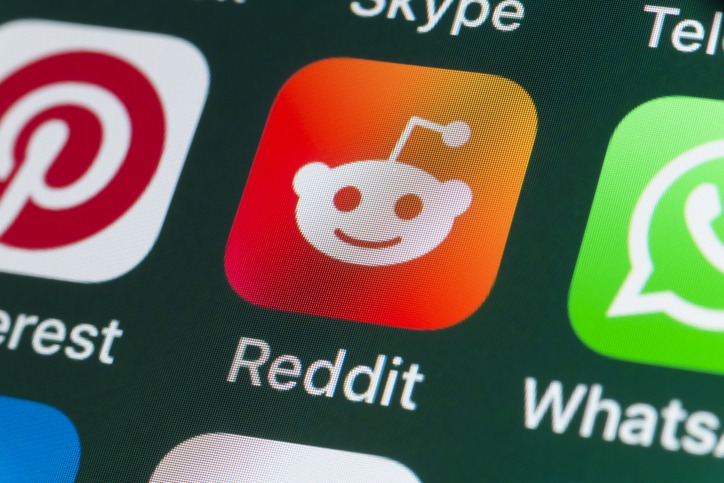 When building out a communications and marketing plan, many often focus efforts on mainstays like Twitter, Facebook, LinkedIn, Instagram, Snapchat and YouTube. And now even TikTok is getting more attention due to its explosive growth.
There are so many platforms to choose from and a number of considerations to think of when allocating resources to create content for and maintain a channel (not to mention making sure you are goal setting, social listening, hitting KPIs, etc.). Many brands, unfortunately, don't have the luxury of unlimited budgets and resources to do everything they'd like.
But, by focusing on those "varsity" platforms, could your brand be missing out on reaching key audience members?
According to Pew Research Center, "roughly 7 in 10 Americans say they ever use any kind of social media site," with some channels reportedly getting a bit more use than others.
We want to be everywhere we can, but sometimes that's just not possible.
What are a few overlooked channels your brand can take advantage of that are still used widely but won't drain your resources?
Here are three, with some examples of how you may make it work for your brand:
1. Reddit: The self-described "front page of the internet" is a great place for the infamous AMA (ask me anything), but are you regularly checking this space for how your brand or your brand's industry is being mentioned? There is likely a conversation going on about your respective industry—or even brand. For example, if you work in the GLAM (galleries, libraries, archives, and museum) space, here are two subreddits that would be of value to peek into:
In addition to joining relevant subreddits to conduct some real-time social listening and possibly jump in on key conversations, you can scan for your brand and important keywords.
Before jumping into Reddit, whether as a brand (or as an individual) a good rule of thumb is to familiarize yourself with the proper "Reddiquette."
2. Pinterest: Many continue to think of this platform as a way to curate home tips, wedding inspiration, etc. and it definitely can be that, but think about how you could use Pinterest to support your brand.  For example:
Isabella Stewart Gardner Museum: The Isabella Stewart Gardner Museum uses its Pinterest as a way to connect audiences with its gift shop, which means another access point to drive retail sales.
The Morgan Library & Museum has used the platform as a way to share different items in its collections. It's a fun way to discover more about the organization from your computer or mobile device.
Similarly the Museum of Jewish Heritage has an Artifact of the Week board with items curated on a weekly basis and is a great way to educate and engage with new users who may not be able to visit New York City.
It's also important to remember that pins can link back to your website so people can not only find inspiration, but they can find information on key products and initiatives (or in this case, collections).
3. Nextdoor: You may wonder why you'd go hyperlocal but depending on your goals and to reach maximum awareness in your local geography, Nextdoor is a good option without too much upkeep.
Think of it as a business listing. In many cases, your business or location may already be on the platform from others noting that they have been there or maybe they recommended your brand.
Here are two smaller brands that have taken control of their page which means that locals searching for things to do will be able to more easily find these as options:
It's so easy to take control of your own page and it's as simple as claiming your business and ensuring the latest and greatest information about your brand is available for Nextdoor users to find.
As you continue to adapt your social media and communications strategy, consider how less commonly used platforms can help expand your reach—and without too much additional work or strain on resources.
Laura Bedrossian is a senior vice president of communications and marketing with Terentia.
COMMENT