Crisis communications lessons from Harvard's response to attack in Israel
And a look at one college that met the moment.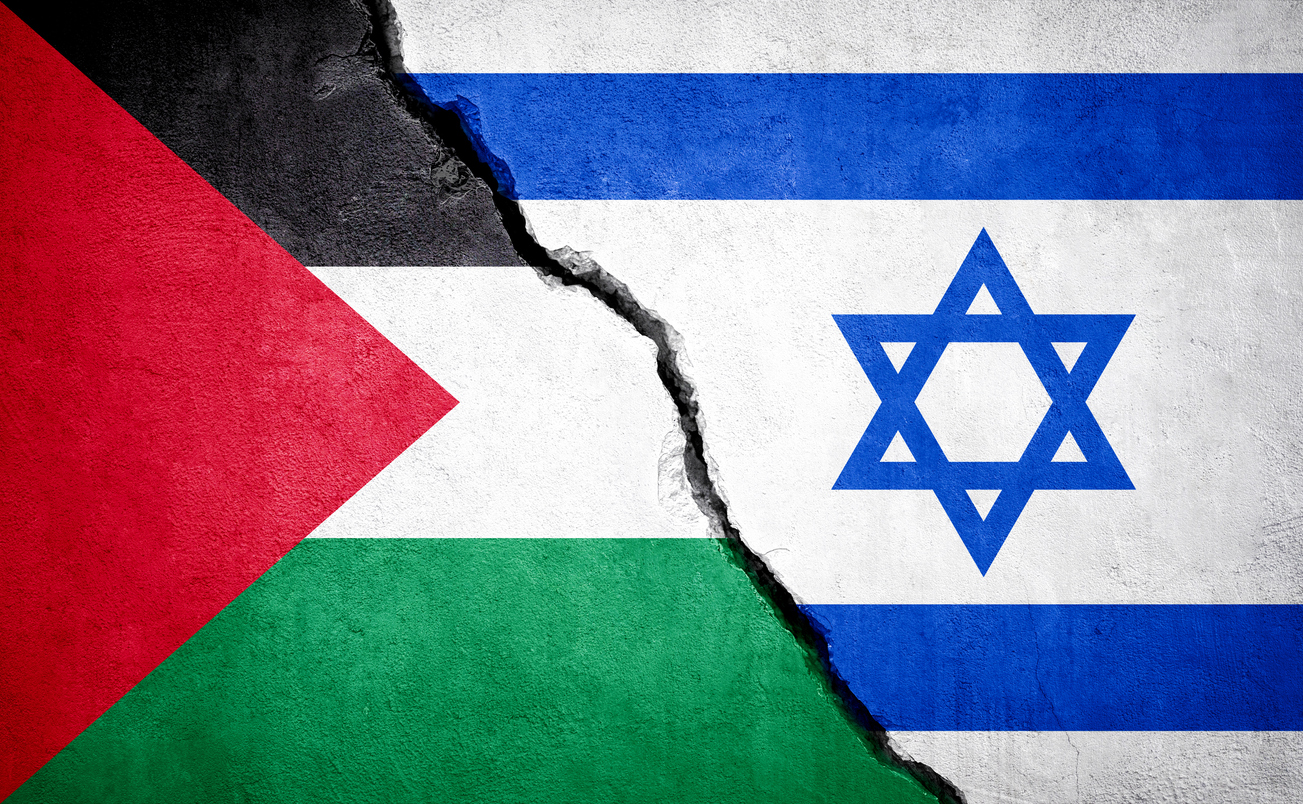 Nearly a week later, organizations of all descriptions are still struggling to find words to respond to the unfolding tragedy in Israel and Palestine.
Universities find themselves in a unique position. As academic and community centers, many have an obligation to offer empathy and clarity in an uncertain time. As leaders of diverse groups of students and faculty, they must balance safety, free speech and support. 
And sometimes all those competing interests can fall apart and create a communications crisis. 
The current poster child for these difficulties is Harvard University. The prestigious school is facing criticism on two fronts: its delay in issuing a statement condemning Hamas' attacks on Israeli civilians and their slowness in responding to a controversial letter from student groups that blamed Israel for the attacks.  
PR Daily sat down with Sandy Lish, principal and co-founder of The Castle Group and an expert in higher education crisis response. She shared her thoughts on Harvard's delayed response, potential paths to recovery and which universities handled the situation with more grace. 
'A communications failure' 
Lish minced no words when it comes to how Harvard handled — or failed to handle — its response to the attacks. 
"It's fascinating to watch an institution like Harvard that has all the resources in the world have the biggest blunder," she said.  "It's astonishing, really, because there's no reason for it." 
Its biggest mistake, in her opinion, was not keeping it simple in the initial response. 
"This was, first and foremost, a terrorist attack that needed to be called what it is, decried for what it is," Lish said. "Every institution of higher learning every corporation, every company, has diverging opinions on the geopolitical issues. That's just a fact. But conflating all of that into one message is where the problem was." 
A statement issued on Monday, Oct. 9 and signed by Harvard President Claudine Gay and other school leaders reads, in part: "We write to you today heartbroken by the death and destruction unleashed by the attack by Hamas that targeted citizens in Israel this weekend, and by the war in Israel and Gaza now under way."
For Lish, this message reads as a failure of "groupthink" watering down and complicating what should be simple messages. The best way to mitigate, she said, it is through a strong crisis comms playbook that is put into place well before it's needed. It keeps heads cooler and helps to reduce the urge to please everyone in a single statement. 
Lish doesn't fault Harvard for the timing of its initial statement, which came two days after the attack on Israeli civilians. If waiting another day would have yielded a better statement, she would have urged that. But a crisis playbook likely would have sped up response time, she said. 
But timing became a factor because there was another curveball at play: a letter signed by student groups blaming Israel, not Hamas, for the terrorist attacks. 
The letter 
The open letter was published over the weekend by a coalition of student groups and faced intense blowback from politicians, the business community and even a former president of Harvard. 
But Harvard did not respond to the letter until Tuesday, the day after its initial response to the attacks in general. 
A statement signed only by President Gay read: 
"As the events of recent days continue to reverberate, let there be no doubt that I condemn the terrorist atrocities perpetrated by Hamas. Such inhumanity is abhorrent, whatever one's individual views of the origins of longstanding conflicts in the region. 

Let me also state, on this matter as on others, that while our students have the right to speak for themselves, no student group — not even 30 student groups — speaks for Harvard University or its leadership." 
That response left Lish baffled. 
"Why not say that right out of the gate? Why not?" she questioned. In her view, these simple, clear statements would have been better placed in the first response. 
But some universities did get it right — in very similar circumstances to Harvard's. 
'The moral high ground' 
While Lish made it clear she hasn't read every statement out there, she did point to positive examples, too. 
In a statement Wednesday, University of Arizona President Robert C. Robbins issued a statement that addressed both the attacks and a planned campus protest by a group that endorsed Hamas' actions: 
"As a public university, we have both the obligation and the opportunity to support and defend free speech and open dialogue. We recognize that the First Amendment protects speech and demonstrations, even for ideas and opinions that most find objectionable or hateful. 

I want to be clear that SJP is not speaking on behalf of our university. But they have the constitutional right to hold their views and to express them in a safe environment." 
Lish praised Robbins' restatement of university values, as well as his ability to balance students' right to free speech at a public college with clarity about the institution's stance. 
"It just felt like he really took the moral high ground, but he did not try to equivocate," Lish said. 
Where Harvard goes next 
Harvard is now in full-fledged crisis mode — and as Lish points out, there's no "quick fix" for this. 
This is a moment for Gay, who stepped into her position as president earlier this year, to step up. 
"She has an opportunity to lead and say, 'this is what we stand for as an institution,'" Lish said. "'Our people need to feel safe. We decry terrorism. We support free speech. How do we heal as a community?' Listen to people. Take feedback." 
Allison Carter is executive editor of PR Daily. Follow her on Twitter or LinkedIn.
COMMENT
One Response to "Crisis communications lessons from Harvard's response to attack in Israel"
Herb Shekelstein

says:

I am failing to understand why an organization would say anything. it's not like Harvard has a campus in Gaza