Here's what the SEC's looming emissions rule means for comms
Communicators should prepare for the end of greenwashing ahead of a sweeping SEC plan to overhaul climate change reporting.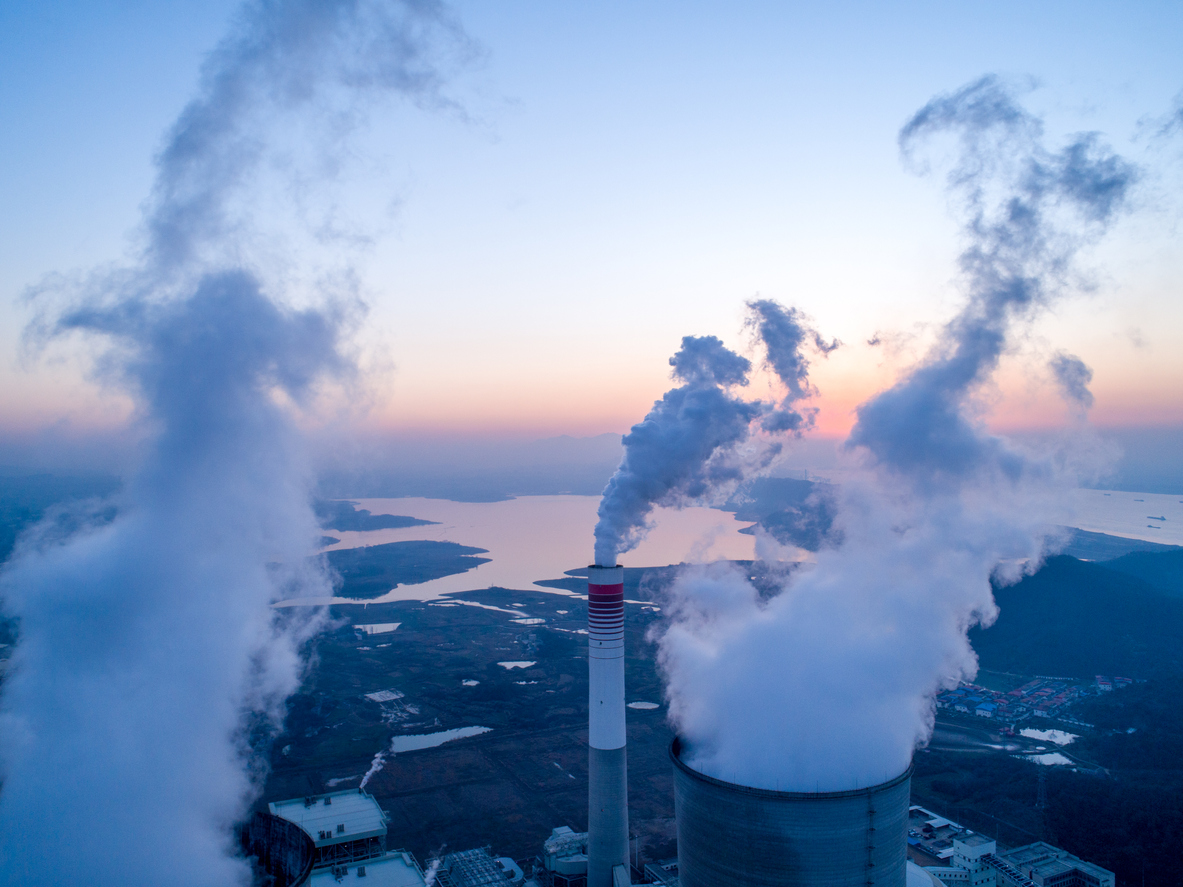 Gary Gensler, the chair of the Securities and Exchange Commission, raised the temperature of critics last month when he unveiled a far-reaching proposal to set standards for disclosures about global warming by publicly traded companies.
The SEC approved the proposal by a 3-1 vote, with the lone Republican on the Commission dissenting, saying, "We are Not the Securities and Environment Commission — At Least Not Yet."
Who says securities regulators can't be funny?
We know how lawyers like to argue, and the proposed rule would "arguably result in one of the most sweeping changes to public companies' disclosure obligations in recent memory," says law firm Kirkland & Ellis. The Commission says a third of the 7,000 corporate annual reports it reviewed in 2019 and 2020 included some climate impact disclosures, a fraction of the companies to be swept up in the proposed rule.
The 506-page rule would require detailed information about climate-related risks to a business and efforts to reduce greenhouse gas emissions, but we're leaving the mind-numbing details to someone else.
The Commission could revise the proposal after receiving public comments through at least May 20, 2022. Then there will be court challenges. After all that, the proposed rule wouldn't go into effect until fiscal year 2023, applying to SEC filings the following year.
Even at this early stage, this is a very big deal for companies public and private. Here are four big-picture issues that communicators should be thinking about now:
1. What's your response?
There will likely be grumbling in company hallways and on video calls that the proposed rule exceeds the Commission's authority, imposes costs that outweigh the benefits to investors and will make it more difficult to raise money in the stock market.
"But companies themselves, who would directly bear the significant disclosure burden, may find it awkward to criticize the proposal publicly," says law firm Davis Polk & Wardwell. Some PR stuff is so obvious, even attorneys get it.
On the other hand, it's only a matter of time before the first company supports the proposed regulation, looking to curry favor with employees, customers and the public. Then another company and another and another.
So, what's your organization going to do?
2. What if we're a private company?
Privately held companies that don't file reports with the Commission may believe the proposed rule won't affect them. Think again.
Even before the proposed rule, major companies were leaning on their supply chains to produce climate change plans. That effort will get a push from the proposed rule, which in some cases requires publicly held companies to report the greenhouse gas emissions of their suppliers and customers, Kirkland says.
The proposal "would likely have a significant impact on private companies and foreign companies not subject to the regulation," Kirkland says in a lawyerly understatement.
What does that mean for you? Start planning how to make the increased disclosure an advantage in communicating with your many audiences.
3. What did you say?
Those carbon-neutral claims, called "transition plans" and "transition activities" in regulatory lingo, can subject companies to additional disclosure under the proposed rule. Kirkland suggests companies analyze their current climate disclosures to see whether the additional reporting would kick in.
Some headstrong CEOs may be tempted to stop their current climate-change disclosures to avoid the new rule. Others may think it's better to not start.
Makes perfect sense until you consider, as Kirkland puts it, the "pressure from investors and other stakeholders to take climate action."
4. Schmooze investor relations
Even before the proposed rule, many companies were hamstrung because their ESG reporting was the domain of Investor Relations. They know numbers but not news or storytelling, the expertise of communicators.
The hassle of approvals is already one of many communicators' headaches. We help our clients ease that pain by getting people from different departments to … talk to each other. A revolutionary concept, we know.
The proposed rule makes it even more important for comms people to develop close relationships with not just IR, but all the departments that will have a hand in ESG reporting.
The shared goal should be to "avoid triggering an inadvertent or premature disclosure obligation" with the SEC by issuing a poorly-thought-out ESG report or press release, law firm Sullivan Cromwell says.
SEC Chair Gensler has slyly said the proposed rule does not require companies set targets to reduce greenhouse gas emissions, but only disclose targets that have been set. True enough.
But in a twist, Gensler likely knows that customers, employees and investors will force companies to actually disclose their targets. And they'll demand clear and engaging stories from communicators to learn all about it.
Tom Corfman is an attorney and senior consultant with Ragan Consulting Group, where he leads the ESG practice. Schedule a call with Tom Corfman to learn how we can help you improve your communications effort with training, consulting and strategic counsel. Follow RCG on LinkedIn here and subscribe to our weekly newsletter here.
COMMENT