How a Reel helped BCBSM gain almost 9K new followers
Know your audience and do your research.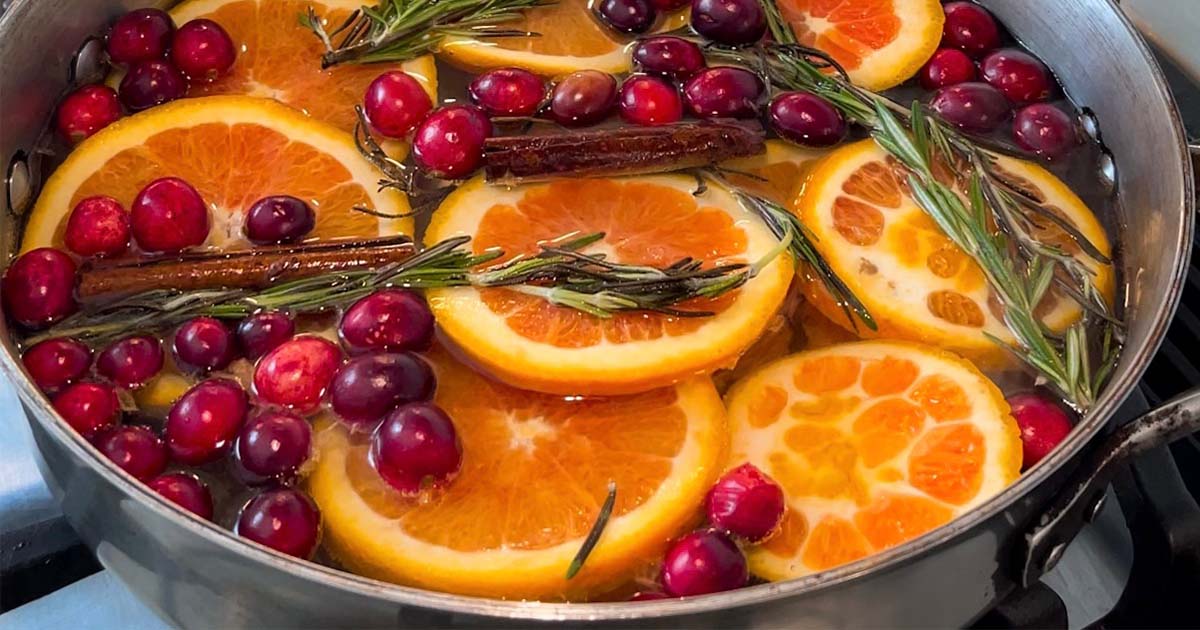 In November 2022, Blue Cross Blue Shield of Michigan (BCBSM) experienced a viral Instagram reel that featured a fall simmer pot.
BCBSM's Instagram account is dedicated to inspiring and helping Michiganders live healthy, active lifestyles. Sharing tips and resources on fitness, nutrition, travel and events supports this mission. They knew their audience loved simple food and kitchen life hacks, so sharing how to make a simmer pot would be unique and align with trending conversations.
You may wonder, what is a simmer pot? In short, it's a mixture of natural ingredients in a pot of heated water. As the water simmers, the ingredients release a pleasant aroma. The idea to feature one on social channels came after BCBSM brainstormed topics like potpourri. Their Brand Journalism team researched and came across "stovetop potpourri." AKA — the simmer pot.
Knowing something like this would perform well as a short-form video, the idea was shared with BCBSM's Health and Wellness Spokesperson, Shanthi Appelö, MS, RD. She developed a mixture of fall scents using oranges, cinnamon, cranberries, and rosemary.
Now it was time to capture the footage. Shanthi filmed the reel on an iPhone in a home setting. BCBSM aimed for simple and aesthetically pleasing shots. Reviewing past analytics, they identified video content with simple shots (avoiding fancy editing and voiceover) with trending audio and natural sounds historically performed well. Taylor Swift's trending audio, "Sweet Nothing," was added to help boost popularity and visibility. Upon posting, BCBSM identified hashtags by looking at similar, viral content. Some hashtags included: #fallsimmerpot #winterrecipes #falldecor #winterdecor #holidaypartyideas.
Posted on Nov. 9, a Wednesday, BCBSM monitored activity, but didn't see viral traction until around November 25, the Thanksgiving holiday weekend. Activity continued into December and by the end of the year, the reel had 951,124 video views. There was a total of 55,538 engagements broken down to 38,305 reactions, 77 comments, 3,954 shares and 13,202 saves. Overall, the engagement rate was 5.84%, far above BCBSM's average Instagram engagement rate of 3.54% and superseding the industry average of 0.67%.
The most surprising result was the number of followers gained. From the time the Cozy Fall Simmer Pot Reel was published to the end of the year, BCBSM saw 8,956 new followers. While Instagram does not provide direct conversion insights on new followers gained from a post, BCBSM estimated a follower growth of 143% based on notifications during the peak performance of the reel. On the date when the reel was published, the follower count was 6,245. By December 31st, this had grown to 15,187.
It's worth noting that while BCBSM captured lighting in a bottle, it was all organic. There was no paid support behind the reel – giving less strength to the belief that all social media is play-to-play these days. While it depends on the goals of an organization or brand, organic social has an important role. As more people are seeking entertainment on social media, it is increasingly important to create entertaining content while providing an authentic, personable, and most importantly – relatable experience.
BCBSM understands this and implements this best practice into their social media content. It is great to see that when the right elements come together at the right time, viral organic content can happen and succeed.
David Murray is the manager of social media strategy for Blue Cross Blue Shield of Michigan.
COMMENT