How health care organizations can streamline, refresh and maximize communication
A new report provides practical answers to common industry challenges—and offers lessons from applicable case studies.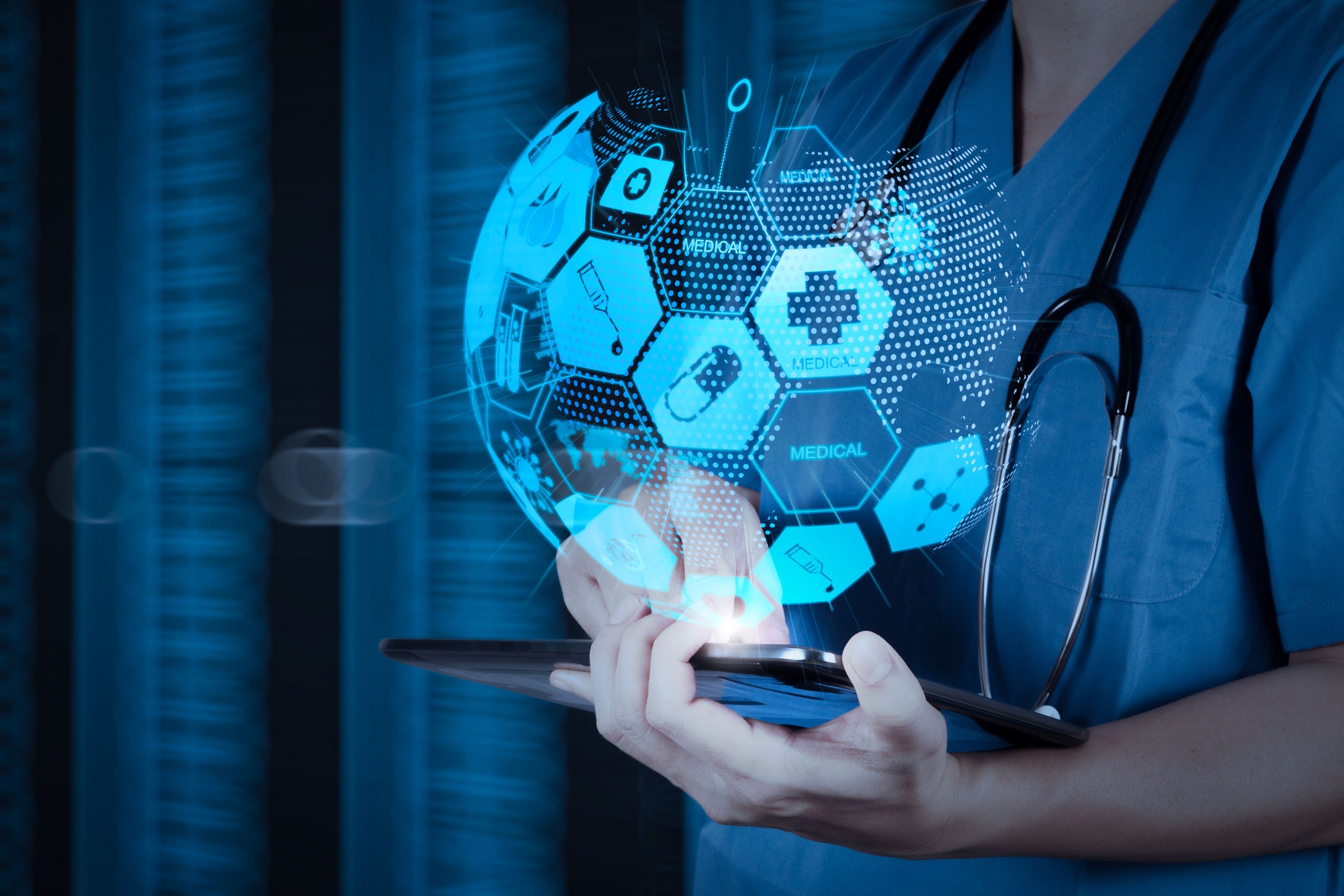 Health care workers are heroic, but even heroes get worn down.
The relentless COVID-19 grind has placed an immense burden on health care organizations around the globe, and workers are suffering under the strain. As a result, an alarming percentage of your workforce is likely suffering from burnout, fatigue and high levels of chronic stress.
As NPR reports: "The unflappable health care heroes of the current crisis are beginning to crack under the strain. Doctors, nurses and other professionals are not only fighting an intractable virus day after day, they're also coping with isolation, shifting official guidelines and limited ways to recharge."
With no end to the pandemic in sight, how can you keep these crucial workers feeling uplifted, encouraged and motivated? It starts with reaching your team in meaningful ways that make their jobs—and lives—a bit easier.
To help provide strategic clarity and direction for those eager to engage dispersed, on-the-move, non-desk health care employees, Staffbase—a foremost expert in employee comms and people-first intranets—has created "The Communications Playbook for HealthCare," which offers insights into:
The current state of health care workplace communication, which continues to lag behind most industries.
Three essential strategies for engaging non-desk workers.
Applicable case studies and takeaways from Franciscan Children's Hospital, Lower Austrian Provincial Health Agency, and UC Health.
Communicating to different target groups and segmenting messages for each audience.
Creating shift plans, and ensuring everyone is on the same scheduling page.
Reducing turnover and burnout.
And much more.
Health care workers don't need any extra headaches right now. Stilted, confusing communication can make a stressful job even worse, which will only hasten burnout and turnover.
Download your playbook today for powerful, practical insights into engaging your workers and creating more cohesive communications.
COMMENT
No Responses to "How health care organizations can streamline, refresh and maximize communication"
Ronald N. Levy

says:

Hospitals are great for knowing where to get medical professionals, drugs, equipment and patients but less great at knowing where to go for money. They keep working wealthy individuals although much larger donations might be brought in from corporations.

Individuals often donate to honor a dear departed but managements cumulatively donate billions a year partly to try helping the world importantly before the managers themselves depart.

I once spent almost a whole hour on a presentation to four "development" executives (fundraisers) at a very top hospital. I showed how over a score of Olympics sponsors spend $40-50 million apiece to help teams and win goodwill. At the end the experts–in fundraising not PR–thanked me sincerely but the boss said "thanks but that's not how we do it."

So the impetus for Corporate Social Responsibility (which I think should be called Corporate Social Opportunity) has to come from donor companies. But come it should because you can win a huge mount of goodwill and over 100 million American fans if you fund a major program to protect the public against cancer, heart disease or other morbidities.