How 'minority' communicators can push for DE&I progress
Leaders from a recent panel hosted by the Black Public Relations Society of Chicago talked about standing up for yourself and fighting racism from within the organization.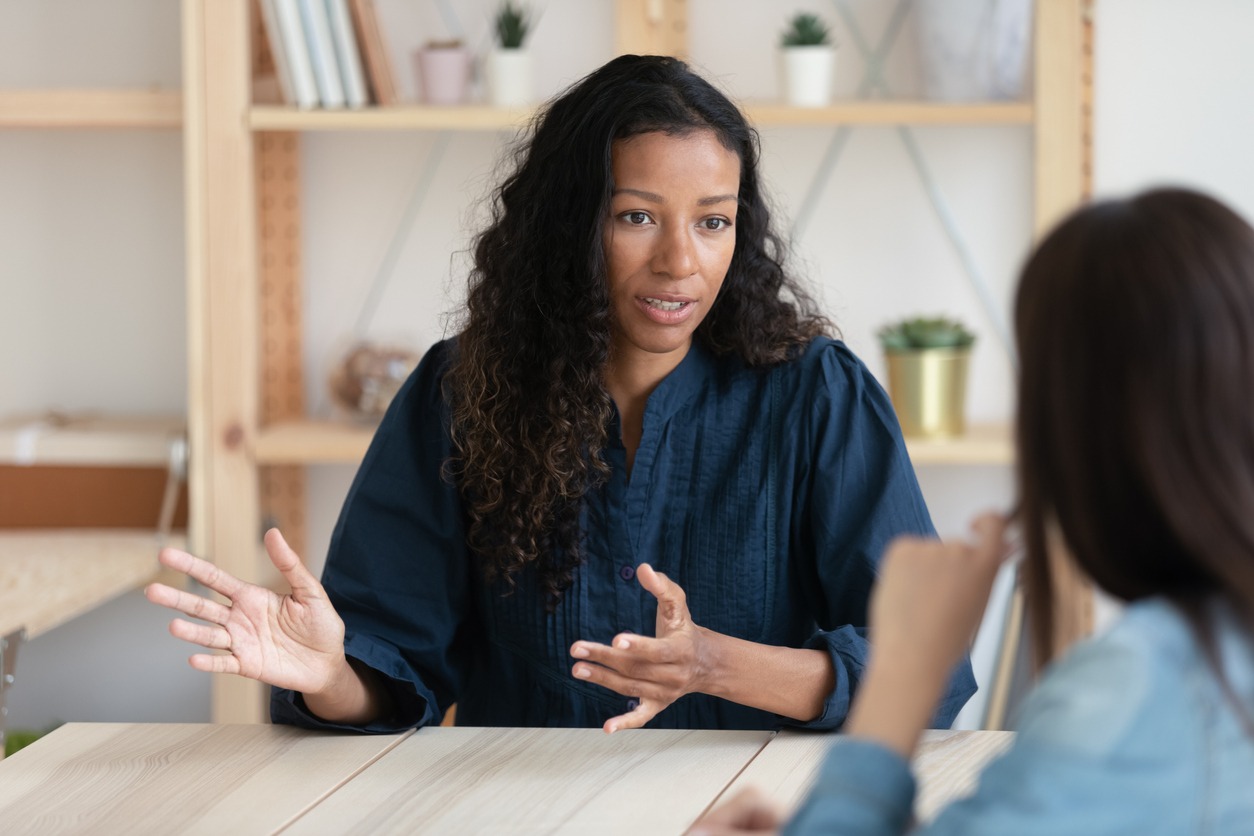 Diversity is a buzzword that's been on the backburner for many workplaces for years.
"If we're being honest, diversity really didn't matter until summer of 2020," says Valerie Miller Williams, a seasoned professional in the diversity, equity inclusion space. Williams is a former director of corporate communications with Lowe's and Wells Fargo, and now the founder and CEO of at SelfSoul, a counseling, coaching and consulting firm.
"Until something was on fire, it didn't matter. Today, the sense of prioritization and accountability has changed," she adds.
After the murder of Minneapolis resident George Floyd in May 2020, diversity and inclusion was on everyone's tongue as corporations scrambled to demonstrate their dedication to anti-racism. DE&I initiatives—and the fight against institutional racism—have come a long way. But, there's still a long way to go.
That was the underlying theme of "How To Create Change as a 'Minority' While Looking Out for Yourself," a live panel discussion held over Zoom on Nov. 11. The discussion, co-hosted by the Black Public Relations Society of Chicago and Colorful Connections, featured a poignant conversation about DE&I in the public relations industry with prominent figures in the industry, including Valerie Miller Williams; Camille Johnson, integrated communications manager at Ten35; Morgan Phelps, founder and CEO of Colorful Connections; Ashley Thomas, senior manager at Golin; and Taryn Williams, director of communications at Advance Illinois.
A problem persists
The PR industry has a race problem, as do most other industries in the U.S. economy. According to a 2018 Harvard Review, statistics show that public relations is 87.9% white, 8.3% Black, 2.6% Asian American and 5.7% Hispanic or Latinx.
The lack of representation shows, too. H&M made headline in 2018, when the retailer lacked Black models on their website, and when Black people did appear, they were dressed in racist slogans, like "coolest monkey in the jungle."
Phelps shared one of the easiest solutions to problems like this: "If at least one member of your team represents the targeted user, the entire team is 158% more likely to innovate accordingly—just because of one person on the team."
Phelps outlined at the beginning of the panel. "You're missing business opportunities by not having that cultural connection."
The lack of these cultural connections for businesses has muddled the meaning of DE&I. Many businesses claim to follow their DE&I initiatives, while the diverse voices they recruit often have different experiences.
"Diversity can sometimes be co-opted, [and] diverse can mean lots of things now, like organic or natural," explained Johnson. "[When I first started at agencies] I was tapped into being a part of focus groups. I thought 'I must have great opinions,' but no, it was because I was one of a demographic that they needed to tap into. They didn't have that across all levels of the company culture."
Bringing new faces to the PR world
And a lack of diversity over time leads to more entrenched inequality. When the PR industry is 87.9% white, many people of color (POC) don't even realize PR is a viable career option—or know it exists at all.
"I think we have to do a better job, as more tenured professionals, in helping high school students understand what the hell communications is," said Miller Williams, suggesting PR leaders find a way to "glamorize communications a little more."
"Some sugar and some spice when you talk about the industry will go a long way," agreed Thomas. She advocated emphasizing the fun parts of working in PR to young people interested in the field, but also not erasing the everyday grind, so that they aren't disappointed and quickly leave the industry.
Taryn Williams emphasized the need for diversity in nonprofit organizations, given that the communities they serve are often underrepresented groups. "A lot of these issues are affecting members of Black and Brown communities and low-income communities," she added. "A lot of the work we're doing in communications is life-changing. So it's important that those voices are represented behind the scenes as we make a difference in front."
The fight after getting in
Unfortunately, once many POC enter the communications industry, the racism that at first kept them out of the field often follows them, winding insidiously into their workdays. Phelps shared an experience with an especially hostile team she joined, in which she was blamed for anything and everything, including issues she had nothing to do with, like a colleague not being able to enter their timesheets correctly.
"It took an ally, an admin for the team, to say, 'I think it's time for you to talk to HR," said Phelps.   I've never seen someone have it out for [a person like this]. And it wasn't just one person, it was a toxic team. I just couldn't fall in love with [the work] quite yet, because of everything that was going on."
Phelps later elevated the issue to HR and found that she was not the first person who had experienced treatment like this. As a result, she was transferred to a different department, only to work under a manager who presented Phelps' work under the guise of her white protégé—a  fellow colleague on the same team.
And for women of color, microaggressions can often by rooted in sexism, showing how issues of discrimination in the workplace are often intersectional. Johnson described one such encounter with an older, male colleague at the crossroads of sexism and racism.
"This gentleman proceeded to screenshot my face on a client call, put it in Canva, and then wrote 'my beautiful soul sister' in the text," described Johnson.
Despite being horrified, Johnson let the incident slip, unsure of how to respond.
"In my mind, I knew it was weird, but for some reason, I responded with 'thank you,'" Johnson added. Her takeaway from the encounter was the importance of knowing how to respond to what might have been intended as a compliment, but crossed the line. "
"To this day, I'm still mad that I felt so inclined to thank someone for something very inappropriate that should've been directed to HR," Johnson said. "My mind [and] my thoughts, [are] what you should be complimenting me on."
Knowing when to exit
The panelists also explained the ins and outs of knowing when to leave and when to stay in a workplace that's causing harm to its diverse employees.
"Do you have an ally at your workplace," Thomas asked the event attendees, noting that identifying an advocate is crucial for career success. "That person, whether they look like you or not, it doesn't matter, [has to] have your back, and you have to be able to have an open and honest conversation with them about what you're going through."
"As a person of color, trust your gut," said Thomas. "You might second guess, or think 'oh, they probably didn't mean it like that,' [but] they did." Thomas pointed out that subtle cues and microaggressions can make a huge difference in what a workplace culture can look like.
"Know when to say something, and hold organizations accountable," said Miller Williams. "While the conversation [from 2020] has died down a bit, many organizations made public their DEI initiatives. Use that information to hold them accountable."
And if nothing else? As Phelps put it, especially in the case of Black women: "We have to know our boundaries.  At a certain point, we have a limit. Know your purpose, know your worth, and have boundaries."
Luciana Matteson is a creative intern at Agency Abron.
COMMENT