How PR firms must adapt to new workplace models
One PR firm leader shares how polling employees revealed the path forward for new workflows and office dynamics.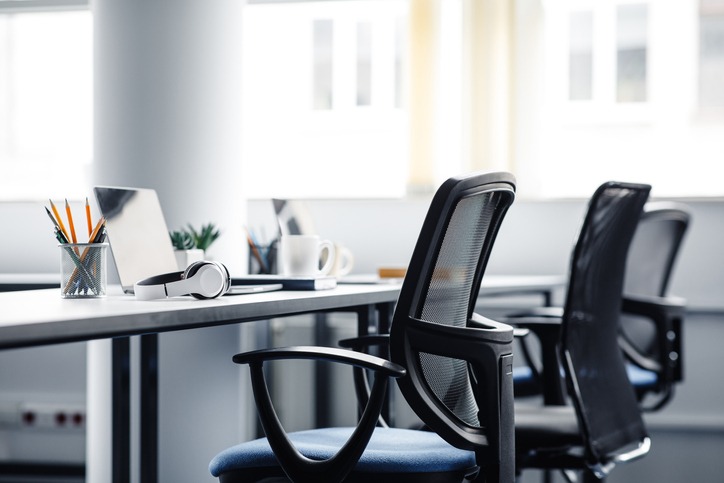 My first job in the fast-paced NYC PR world was in January of 2008, which feels like a lifetime ago. The public relations industry and corporate management tactics in general were much different then—best exemplified by one manager, smart but tough, who mandated nothing but media pitching from 9 a.m. to 5 p.m. All writing, planning and administrative work was for early or late hours. I remember ordering beer pizza for me and a couple other junior colleagues who would sit around updating reports and stuffing press kits for the next day's DHL shipping service until 10 p.m.
Those times are gone, and good riddance to them. There was little mention of or focus on work-life balance then, and as the Great Recession took hold, things were very stressful.
Now, things are still stressful, probably even more so than then. The impact of rapid climate change, fractured political discourse, social unrest and the pandemic have created an environment where professionals across all industry are on edge.
For those of us fortunate enough to face the  challenge of running a PR firm in 2021, now is the time to listen and adapt.
A new landscape
In 2020 most PR firms went virtual, and not only did many succeed, they thrived. Turns out, a firm with a NYC address can have people in Florida, Wisconsin and California all work just as well together as a firm with employees scattered around Manhattan. Google, Zoom, Dropbox, Slack and countless other technologies helped us get there, but the real difference is the people themselves. If an employee is happy and comfortable, they do good work.
Whereas 13 years ago I had very few options, a PR professional today has many. They can work for an entirely virtual firm, or work remotely for a firm that is flexible and has gone hybrid, giving their colleagues the option of whether or not to be in the office.
This is what makes it so surprising when we hear about prominent PR firms, either private or publicly held, mandating returns to the office, despite the fact that data shows an overwhelming number of office professionals don't want to be forced into an uncontrolled, unvaccinated environment. In fact, they don't want to be forced into anything.
Start by listening
Rome wasn't built in a day, and improved office health and wellness programs aren't conceived and implemented overnight. No firm or leader is perfect, and the only thing company executives can guarantee is to work hard at adapting and improving. One of the best ways to do this is by asking your team questions, listening to their answers, and acting on them.
As regulations eased amid the vaccine rollout earlier this year, FischTank PR anonymously surveyed our employees to better gauge their comfort levels in returning to the office before determining a way forward.
What did we find? Nobody supported a full time return to the office. More than half the team did want to get out of their house or apartment here and there, and everyone wanted flexibility. So, we made it easy and have opened the office with safety precautions and vaccine recommendations in place, utilizing it more as a meeting space or just a place to get away from home for a day.
Focusing on productivity
One thing we've heard time and time again is "meeting fatigue," something that often occurs with growing firms whose teams are working hard to keep everyone on the same page.
Meetings are important. They keep colleagues in-step and focused on achieving client goals. But, both internal and external meetings can be cumbersome, and there is not much worse than a day that ends and all you have to show for it is a headache for talking on the phone/Zoom all day. At some point, people need time to focus and do their jobs.
Once again, we polled our team, and also commissioned a survey of 685 American office workers with the goal of better understanding the impact meetings were having on people. The results were overwhelming – people cited numerous challenges with respect to constant meetings, and nearly 90% of both groups said they'd appreciate one day per week with no meetings.
We listened, and we acted. Since May, we have implemented "Meeting-less Wednesdays" and thus far the program has been received very well, and we expect to continue and build on the theme well into 2022.
Keep adapting
Growing PR firms are going to face countless challenges with respect to staffing, culture and productivity. The best way to stay ready is to adapt the mindset that change is OK. Life does matter more than work. Employees and their families should be put first. Leadership, culture and understanding all matter.
By staying open minded, PR firm executives can not only accept but embrace new business practices that support the mental and physical well-being of their team. If you can do this, the benefit to you is often team consistency and a higher quality of work, a benefit that is typically passed on to your clients.
Eric Fischgrund is the founder of FischTank PR.
COMMENT