How PR should adapt to the rise of Substack and the niche newsletters
The popular content vehicles offer new access points for earned media hits—but how can PR pros work best with newsletter writers?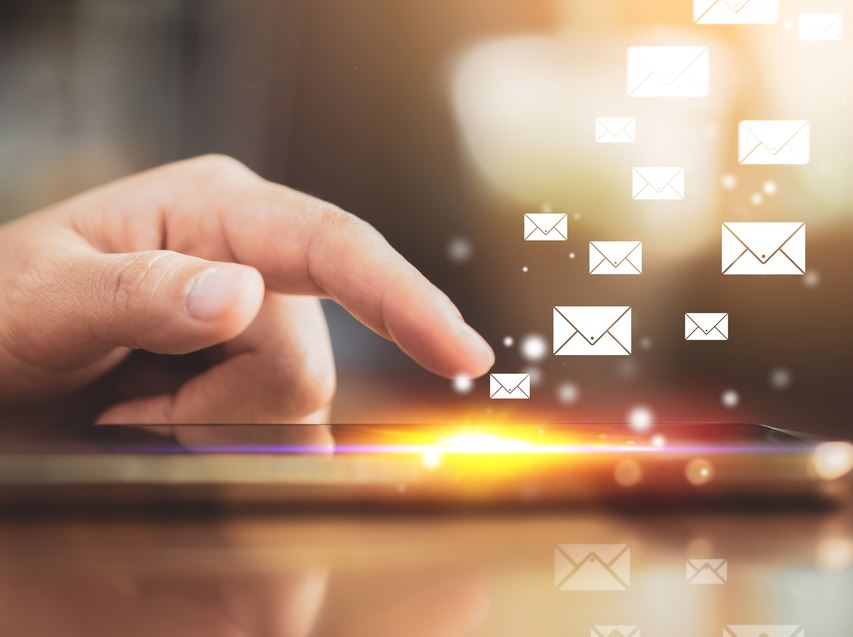 The media industry hasn't been immune to the direct-to-consumer revolution of the past few years.
Now, instead of subscribing to a newspaper or magazine, more and more subscribers are paying directly for a newsletter produced by their favorite writer. Platforms like Substack have created an industry where writers with a following are able to drive big numbers with their creativity.
The New York Times wrote recently:
Substack has captivated an anxious industry because it embodies larger forces and contradictions. For one, the new media economy promises both to make some writers rich and to turn others into the content-creation equivalent of Uber drivers, even as journalists turn increasingly to labor unions to level out pay scales.
But what are the brand opportunities for this new platform capturing audiences online? Substack has promised no ads, ever—leaving a perfect opportunity for PR pros to connect with audiences through popular writers. And it's a big opportunity—the platform has more than 1 million paid subscriptions, up from about 250,000 last November.
Of course, traditional media outlets are trying to get in on the trend.
"Major media outlets such as The Atlantic and The New York Times recently launched their own 'independent newspaper' platforms in response to Substack's growing market presence," explains April Marguiles, president and founder of Trust Relations.
Yet, so far the PR opportunities have yielded slim pickings.
"Most of Substack's early-adopter superstars have been controversial political writers, who would not be very pitchable by PR pros," says Marguiles. "However, the tide is starting to turn, as a number of other, more approachable freelance journalists have begun to join the platform."
In Marguiles' view, PR pros should look to follow writers who essentially create their own publication on Substack to build new audiences. "Those new publications might be a great fit for your clients."
Pitching a newsletter
So, how can PR pros start working with newsletter writers to reach targeted audiences?
"Search for Substack writers who are relevant to your clients and see whether they have a newsletter you can subscribe to," Marguiles shared with PR Daily. "Then, gauge whether they are writing and sharing stories that might be a fit. Substack even offers a feature to help you identify the Substacks of journalists you currently follow on Twitter."
As an example, you could search for technology on Substack where you might find "Platformer," the creation of longtime Silicon Valley reporter Casey Newton.
Substack has other uses for PR pros, too.
"Some freelancers and journalists do not use the platform to publish stories, but instead use it to let publicists know what they're currently writing about—and how to pitch them," says Marguiles. "For example, Lindsay Tigar, Bryce Gruber, Aly Walansky, Leah Groth, Alice Dubin and Jill Schildhouse offer a detailed guide on how to pitch them, including exactly what they need and what they're working on, at the bottom of their Substack newsletters. All publicists need to do is subscribe (for free) and follow their instructions."
Practical tips
When pitching a newsletter, the rules of media relations still apply.
"As with any journalist, make sure you read a number of their newsletter stories before you pitch them," says Marguiles. "This will help you understand their point of view, tone of voice, areas of interest and any themes they gravitate towards as journalists. Given that you're pitching them as individuals vs. as representatives of a long-established news outlet or organization."
She adds: "It's especially important to do this, because they are free agents who can make independent decisions, without the institutional checks and balances in place."
Most writers and editors on the platform have very detailed pitching instructions. If you don't follow them, don't expect a favorable response.
"Many consumer freelancers also require clients to be on certain affiliate networks and they will list those out, too," adds Marguiles. "You don't want to waste their time or yours by not reading and following their guidelines to the letter."
Asking for metrics
If you do get a placement on someone's newsletter, can you get their audience metrics to report your reach?
"This is at the writer's discretion," says Marguiles on authors sharing subscription data, "so there is no guarantee they will share the number of opens and clicks—or even the number of subscribers." Yet, there are some workarounds.
"The number of likes and comments are always public, as is whether they have 'hundreds of subscribers' or 'thousands of subscribers,' so you will always know at least that ballpark figure, regardless of what other details they disclose."
Mistakes to avoid
The newsletter trend offers a fresh opportunity for PR pros—but unscrupulous digital PR practices could ruin it for everyone.
"The main mistake to avoid when working with newsletter writers—again, as with any journalist—is to rush to add them to a media list and then pitch them blindly, without customizing the pitch to reflect that you understand their point of view and areas of interest," says Marguiles. "This could be an especially costly mistake when pitching newsletter writers, since they are only responsible to themselves, and not to a larger organization, and many tend to have opinionated takes on the topics they cover."
The bottom line: A bad pitch is much more likely to make it into print with a newsletter writer, lambasting the unlucky PR pro who sent it.
Political leanings
While Substack has been viewed in some cases as "a strictly political platform," Marguiles says PR pros shouldn't consider that to be the full story. Yes, the platform has become a home for writers with controversial views that have seen them booted from other outlets. But there is a vibrant ecosystem of users on the platform.
"As a result, it's important to keep an eye on this space and see how both Substack newsletters —and other recently-launched competitive newsletters at major media outlets—influence journalism and, in effect, PR," Marguiles says.
COMMENT