How Qdoba stole Chipotle's viral moment
They moved fast and took advantage of a TikTok trend. But will it pay off?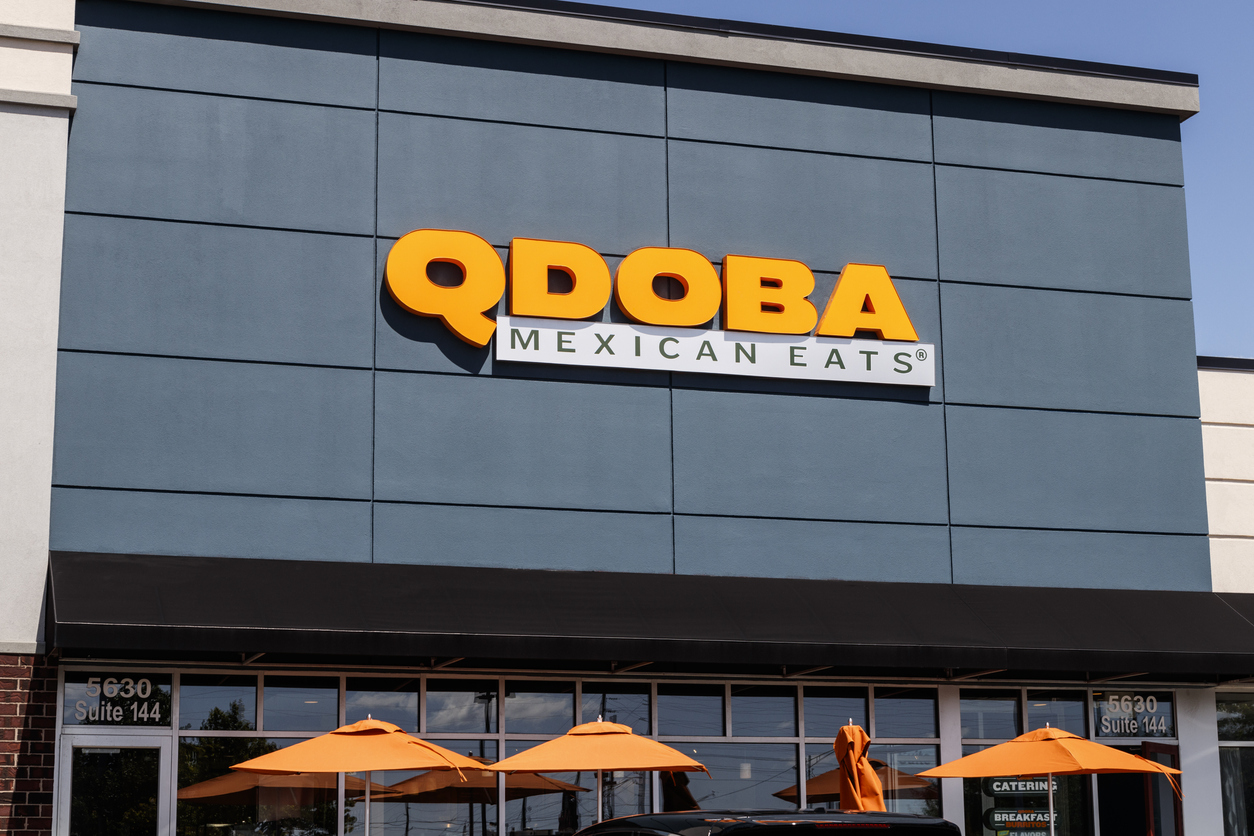 Chipotle wound up with a viral opportunity on their hands — and didn't quite know what to do about it.
Huge TikTok influencers Keith Lee and Alexis Frost sang the praises of a Chipotle quesadilla with steak, fajita vegetables, vinaigrette and sour cream. Think of it as a play on a cheesesteak.
Despite the millions and millions of views the "menu hacks" received, some Chipotle locations responded with outright hostility. Frontline workers were left to explain that the menu items were time consuming and could even damage their quesadilla makers, leaving many customers frustrated.
Weeks later, Chipotle did announce both a partnership deal with Lee and Frost as well as the addition of the quesadilla to their menu.
In March.
March is years away in viral social media terms. So Qdoba, the fellow customization-happy Mexican restaurant, saw its opportunity.
In a video that has been seen more than half a million times, Qdoba makes it clear that you can get the same menu item — including vinaigrette — right now.
"We noticed increased conversation around the ordering hack and recognized an immediate opportunity to spotlight the QDOBA brand," Qdoba Chief Marketing Officer Karin Silk wrote in an email interview with PR Daily.
Throughout the interview, Silk stressed the customization options that are at the center of Qdoba's brand. Indeed, in many ways the brand has often set itself up as the anti-Chipotle. While guac is famously extra at Chipotle, it's free at Qdoba. While Chipotle wants rules around what goes in your quesadilla, anything goes at Qdoba.
Indeed, Silk said no additional employee training or ingredients were necessary for them to take advantage of the trend. "However, to capitalize on the love of this hack and increase ease of ordering, we've added the Cheesesteak Quesadilla to our online one-button ordering choices," Silk wrote. "Additionally, we are hoping to leverage this menu hack as a way to invite new fans to explore our fresh and bold flavors and uncover exciting combinations for themselves."
Influencers started this trend and played a vital role in Chipotle's rollout of the menu item. At this time, though, Qdoba isn't following suit, relying on earned media — they've gotten ink in Mashed, TODAY and Eat This, Not That! — and social media to tell the story.
But based on the comments on their video, influencers are still playing a key role in consumer behavior.
"It's bigger than chipotle we doing this for Keith," the top comment on Qdoba's announcement video reads. It has more than 3,700 likes. "@Keith Lee TOLD ME TO GET IT AT CHIPOTLE😌 good things come to those that wait!," reads another.
It's a fascinating look into just how much power influencers wield today. Customers are vocally and clearly supporting influencers with their wallets, even if it means waiting months.
Just how many of those super fans will show up at Chipotle in March remains to be seen. But Qdoba's fast, low-cost social media move will surely help them sell some cheesy menu hacks with almost no risk — unlike Chipotle's influencer partnership and the need to adjust equipment.
Make sure you're monitoring your competition for your own opportunity to do it better and faster.
Allison Carter is executive editor of PR Daily. Follow her on Twitter or LinkedIn.
COMMENT
One Response to "How Qdoba stole Chipotle's viral moment"
Ronald N Levy

says:

This report says Qdoba has gotten ink to tell the story but ink can be hazardous to your financial health. You can imagine how many thousands or millions in damages lawyers may demand from your company for a tearful mother who tells how food caused a tummy ache.

"While Chipotle wants rules around what goes into your quesadilla," says this report, "anything goes at Qdoba." If that's correct, the "anything" that goes may include the corporate executive in charge of protecting customer health.

PR wisdom that may bring you a major job promotion is to alert management promptly if you see possible danger. Especially if a proposed new company policy about customers makes you think "Oh, say can you sue?"