How real-time data helped Ford respond to high-stakes situations
Data from NewsWhip helped Ford in a time of crisis.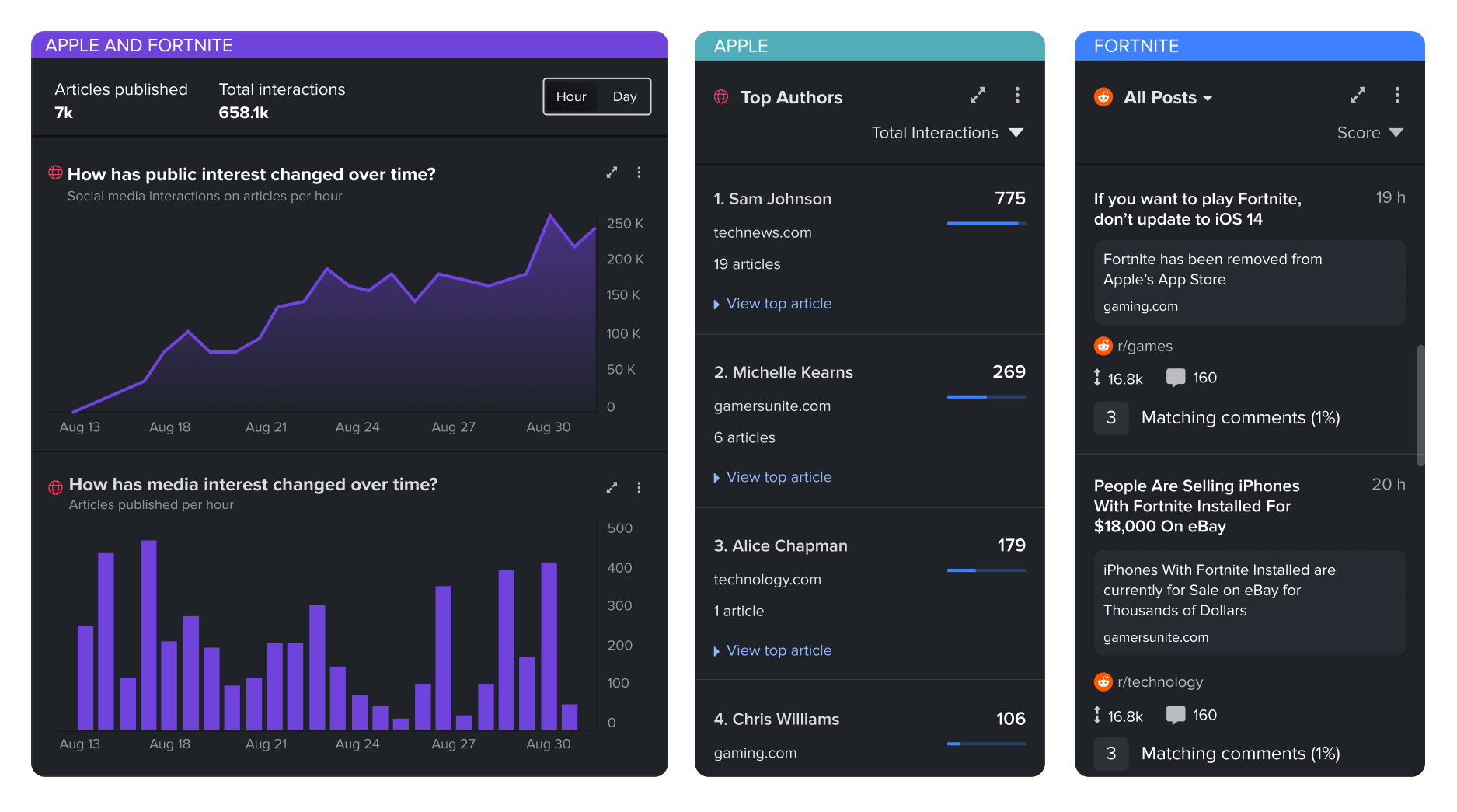 Analytics can help us learn from the past to make better decisions about the future. But increasingly, real-time and predictive data is helping organizations determine how to act now.
"A lot of technologies will share with you about what's happened. We're focused on what's happening today and what's going to happen in the future," said NewsWhip CEO Brett Lofgren during Ragan's Strategic Communications Conference.
During his presentation, "Misinformation, the Capitol insurrection and a winter storm," Lofgren shared three case studies of how this kind of data helps organizations make big decisions — sometimes life or death.
Misinformation in Sudan
Valent Projects, a research firm, was hired by the nation of Sudan to help track and defeat misinformation. They use NewsWhip to look at real-time information to predict the spread of misinformation and who's behind it. "Pretty heavy stuff," Lofgren pointed out, especially in a country where relations between the government and insurgent militias can be difficult.
In 2019, Valent Projects saw posts on Facebook — an all-important network in the country — indicating militias were approaching the capital and civil war was imminent.
Valent Projects was able to track the misinformation and alert the government, who issued a statement calming tensions. A potentially violent situation was avoided thanks to real-time tracking.
Ford helps in the storm
A crippling blizzard hit the state of Texas in 2021, wiping out power to 70% of the population.
Monitoring of local news and social media turned up a trend for the comms team at Ford. New F-150 trucks come equipped with a feature called PowerBoost — basically a generator in the bed of the vehicle. Texans were using the power source to help their neighbors run stoves and other essentials during the frigid storm.
Using NewsWhip, the Ford team could see that these stories were rising in trajectory and realized they had a chance to do something that went beyond stories about the grassroots effort.
They took it one step further, asking Ford dealers in the area to lend them their F-150s. Hundreds heeded the call, and the trucks were deployed to help in hard-hit communities.
Ford elevated the story from a simple media hit into a true community effort that helped people — and got a lot more press in the process.
"They were able to sell a lot of trucks," Lofgren said.
These use cases are outliers, Lofgren admits. Not everyone will use data to stop a civil war. But it can still make a huge difference in your comms strategy.
"It's using that data to work with your colleagues, to work with other folks on the teams to persuade stakeholders to take action."
COMMENT