How the public defines 'influencer' and more insights for marketers
New research from Morning Consult sheds light on this fast-evolving field.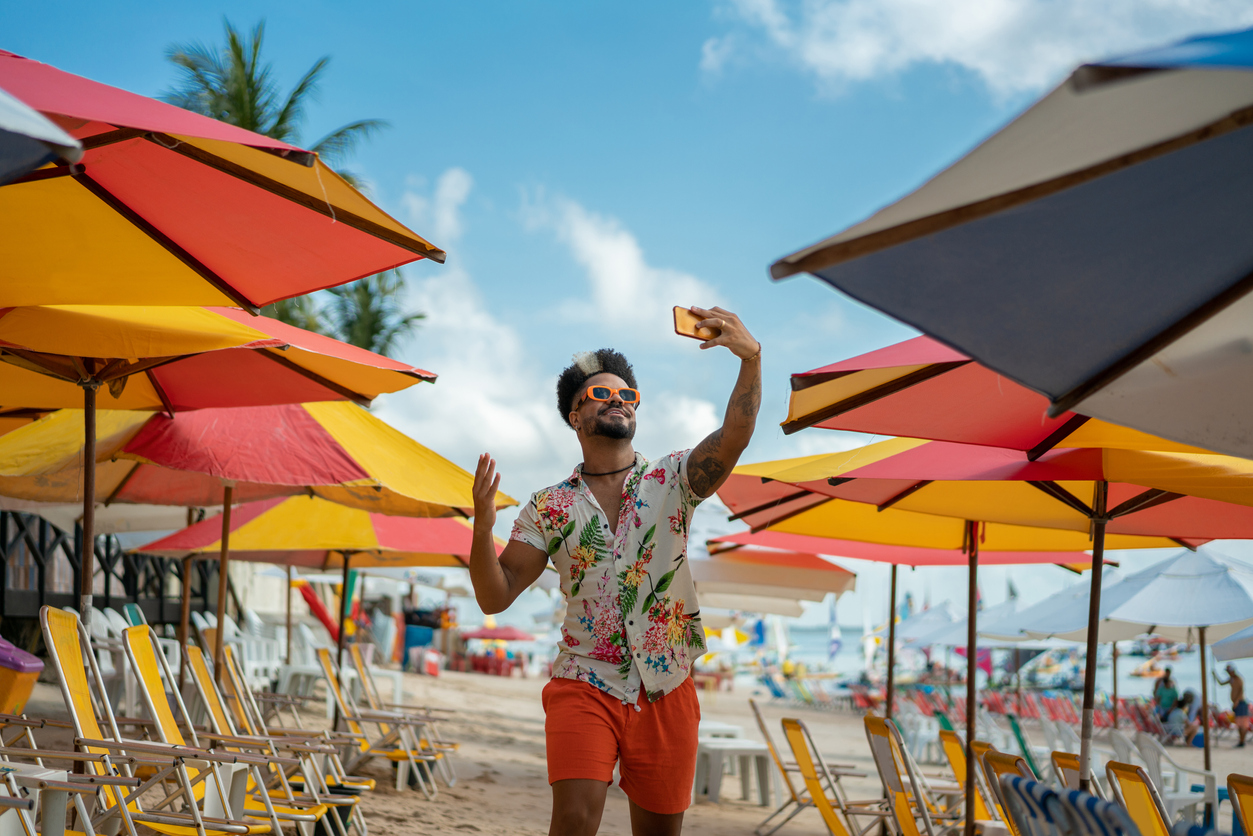 What exactly is a social media influencer?
You may think you know. But do you know how the audience you're trying to reach really thinks about influencers, how they interact with these digital celebrities and what they want?
A new analyst report from Morning Consult, "How Brands Can Succeed at Social Media Marketing," polled more than 2,200 Americans to better understand these sentiments. Their findings may change the way you think about influencer marketing.
How the public defines influencer
Morning Consult Retail & E-commerce Analyst Claire Tassin expected that the general public would define "influencers" in a way similar to how marketers would: someone who engages in brand sponsorships and makes money from their content.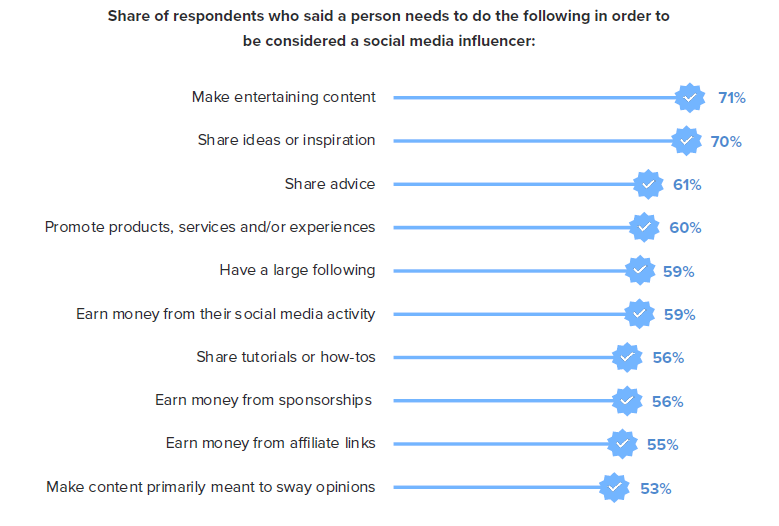 For most people, the definition is much simpler: An influencer is someone who makes entertaining content, shares ideas and advice. Monetization was part of the equation in many people's minds, but far from the top consideration.
"When you're thinking about potential partnerships, or ways to work with social media influencers, that may mean kind of expanding the definition and thinking about different ways to work with more of a brand community, who also happen to be active on social media," Tassin said.
This more general definition of influencer also arose in a question that asked users to name influencers. Many indicated that they didn't have a favorite influencer, but even those who did name one found little consensus. YouTube megastar MrBeast was the most frequently named star, but people who fit the mold for a celebrity more than an influencer — think Beyonce and Selena Gomez — were also frequently named.
In other words: you aren't going to find — let alone afford — an influencer who will reach a general audience.
"There are nuances by vertical based on your audience, and platforms and the types of content that people really want to see," Tassin said.
Aspirations and relatability
By and large, people want to see content from influencers that showcases their life, but better, the report says.
This is especially true for people Morning Consult calls "social shoppers," or people who buy based on product recommendations on social networks.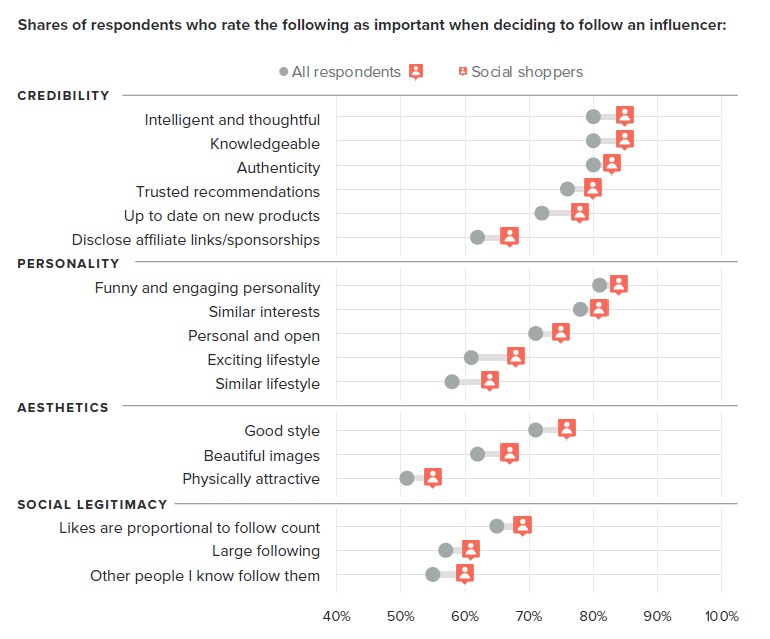 "They want their influencers to be insightful and have a lot of product knowledge, they want them to be funny," Tassin said. "They want their life to be similar to yours but turned up that much more."
This poses a unique challenge for influencers as they gain followers. Their life may have started out relatable, but as they grow in stature and wealth, they might start taking more luxurious vacations, recommending more expensive products. And they lose that feeling that viewers can see themselves in the influencers.
"You want the influencers you follow to lead a life that you could have. That sort of aspirational —I want their life that is similar enough, we have similar tastes, we have similar wants and needs and desires and values. Their life just looks a little bit cooler and more exciting. And of course, it does, because it's coming through the lens of social media. Nobody shows themself going to the dentist or the grocery store, right?" Tassin said with a laugh.
No signs of influencer fatigue
While some have grown concerned that the cultural tide is turning against influencers, Morning Consult found just the opposite.

Since the last time Morning Consult asked the question in 2019, people now have more trust in influencers and celebrities when it comes to making purchasing decisions — even as their trust in family, friends and websites has declined.
Tassin attributes this ongoing trust to what she calls the constant "curation" of influencers by their followers. The same influencers who were popular in 2019 likely aren't the same ones people are following today as their needs have changed and grown. It's a constant process of finding and building new lines of trust.
"There's constant movement in who you're following, why you're following different people, who you're unfollowing," Tassin said.
In other words, brands need to stay nimble and keep finding the right voice for the right moment.
Read the full Morning Consult report.
Allison Carter is executive editor of PR Daily. Follow her on Twitter or LinkedIn.
COMMENT
One Response to "How the public defines 'influencer' and more insights for marketers"
Katherine Williams

says:

I enjoyed this article about the public's view of influencers. This is important to know for a publicity standpoint as well as marketing standpoint. In order to determine what needs to be done for our clients we have to know the ways in which our publics are thinking. I think it is important that influencer's do not lose sight of where their following lives at. PR practitioners in any industry can learn from this! – Katherine Williams writer/editor for Platform Magazine