How the royal PR team should handle Prince Harry's new book
This is hurting everyone.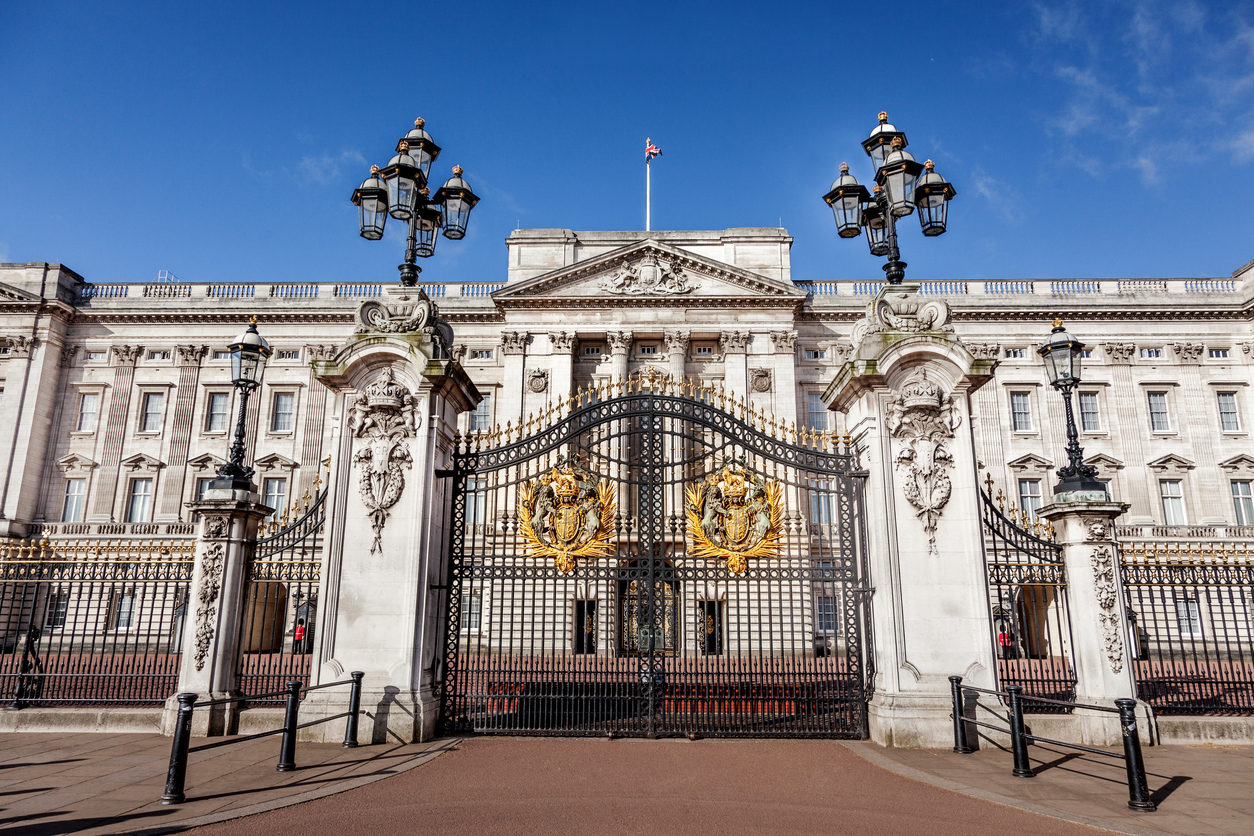 On Tuesday, January 10th, Prince Harry's hotly anticipated memoir finally hit the shelves. To the casual observer, however, it might feel like the release of "Spare" is not the culmination of the seemingly interminable PR cycle that saw last month's release of the "Harry & Meghan" Netflix documentary, but simply the latest peak in a series of roller coaster public clashes between the Sussexes and the British Royal Family.
Between endless promotional appearances and bombshell tell-all interviews with the likes of ITV and CBS's "60 Minutes," the Duke of Sussex hasn't shied away from revealing salacious and even accusatory details concerning the last six years of his life –– the time since his first meeting with Meghan Markle, and the subsequent unraveling of his family relations.
With each project and each revelation, new life is breathed into the PR cycle of doom. And make no mistake: from a PR point of view, these constant attacks certainly have very real and devastating consequences.
When it comes to clearing their name and telling their side of the story, lucrative and creative opportunities could continue to shape the next few years, or decades, of Harry and Meghan's lives. A "reported $30m (£25m) deal with Spotify, a TV production house with a reported $100m Netflix tie-up, and an advance from Penguin Random House for at least two books estimated at $20m" ensure that the Sussexes' Archewell Foundation remains neither short on cash nor ammunition. But the real question is –– is that wise?
The PR answer is, it could actually prove counterproductive.
The absurd and somewhat sad current state of affairs means that it's hard to imagine Prince Harry, Prince William and King Charles III getting past this as a family. But if we think of them as cogs in a bigger machine –– as members of a global and powerful institution –– things might be slightly different.
Let's imagine high-level executives at a big corporation lashing out at each other through newspaper exclusives and magazine covers –– it would be unreasonable, ineffective and greatly damaging to the organization's value and reputation. As a formidable institution, the Royal Family behaves like a global, highly influential business, and we need to start thinking of it as such.
As a longtime media industry professional and the head of a global PR agency, I've personally worked with King Charles III and his team, and our interactions throughout the years have inspired me with a great deal of respect for how they work and handle themselves. That continues to be true even amidst the breakdown of family structures and understandings that have guided the Royal Family's behavior for centuries, as King Charles III and Prince William carefully toe the "keep calm and carry on" line and wait out the eye of the storm.
It might be impossible for them to move past this trainwreck as a family, but resolving the matter as a business might be the key to safeguarding both parties' futures. Because what some commentators and most royal feud enthusiasts are missing is what's obvious to a public relations professional: there can be no winners in a PR disaster.
Putting aside any personal feelings and preferences, this public battle is bad for everyone involved: both sides are experiencing a distinct souring of public opinion, and the situation is only destined to get worse as all parties begin to reach overexposure, information overload and audience fatigue.
What's more is, all the negative press from the release of "Spare" is giving powerful ammunition to critics and anti-royalists. ​​Adding to the Netflix documentary revelations and other back-and-forth accusations, unscrupulous individuals may take advantage of the crisis at hand to call for drastic solutions, or even the end of the British monarchy. It is truly impossible to overstate how much is currently at stake.
So, what is the Royal PR team to do?
I mentioned that I greatly respect the Buckingham Palace team and believe neither side is looking for external help in managing the crisis. However, if I were to advise either side, here's what I would want to emphasize: it's time to resolve the matter privately, internally and quickly.
As the saying goes, the bigger the flames, the longer the fire is going to burn. In this case ––allow me the cheesy metaphor –– the longer the fire burns, the more ashes it will leave behind and the harder it'll be to clean up the whole mess.
Should it not be possible to move quickly, it's still crucial that small but deliberate steps are taken to repair the public damage and devote as few news cycles as possible on the matter. With that in mind, the only way to achieve "irrelevance," and thus allow the fire to die down on its own, is to not engage with it.
A firm no comment goes a long way, and in this case, it might be the only way to stop the situation from getting any worse. Both PR teams should keep that in mind, and every communications professional watching the situation unfold should do the same: it's a lesson for us all, and one that I hope will prove useful.
Grigorij Richters is CEO of global communications agency XWECAN.
COMMENT
2 Responses to "How the royal PR team should handle Prince Harry's new book"
Liz

says:

I don't understand why Harry has embarked upon this destructive path and what the end game is. It can't be to reconcile with his family because this is not how you do it. And even if his PR own advisors are giving him advice to cool down, based on what we're seeing it's clear he's ignoring it. He has put his father and brother in such a difficult position that even if they ventured to reconcile, he would record the moment for a future Netflix documentary.

The Royal Family has only one option to ride it out and try to rise above it. Another lesson is to think before airing your feelings for the whole world to see if your mental health is in a fragile state. Failing that, at least try to consider things from another point of view before you do.